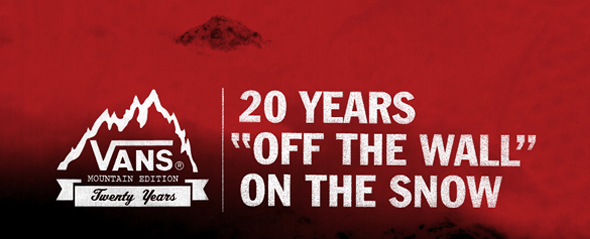 Vans snowboard boots will unfortunately not be available globally for winter 2014/2015. The factory producing Vans snowboard boots has shut down and with little time to find a good quality manufacturer who can meet the high standards Vans demand in build quality, they have made the decision not to go forward with their boots this winter.
However, Vans snowboard boots will be back for winter 2015/2016 as they have already found a new producer for their boots that meets the high standards Vans strive for with every product. This hasn't affected any other Vans product and you can checkout their amazing footwear and skate shoes here.
In light of this we have put together recommendations for those of you unsure what to chose as an alternative boot. We do however have a limited stock remaining of Men's Vans Snowboard boots and Women's Vans Snowboard boots.
Recommendations
If you are still unsure about which boot to choose the drop us an email here and we can help you find the perfect choice!
Our Team Personally use and recommend the following boots:
David: 32 Lashed - All Mountain Freestyle
Toby: Burton ION - All Mountain
Brad: Nike SB Zoom DK - All Mountain Freestyle
Tanya: Burton Emerald - All Mountain Freestyle
Matt: 32 TM-Two - All Mountain
Max: 32 Lashed
- All Mountain Freestyle
Liam: 32 Prion - Beginner/All Mountain
Recommended Snowboard Boot Brands: