Home

>

Nidecker Play All Mountain/Freestyle Flatrock Snowboard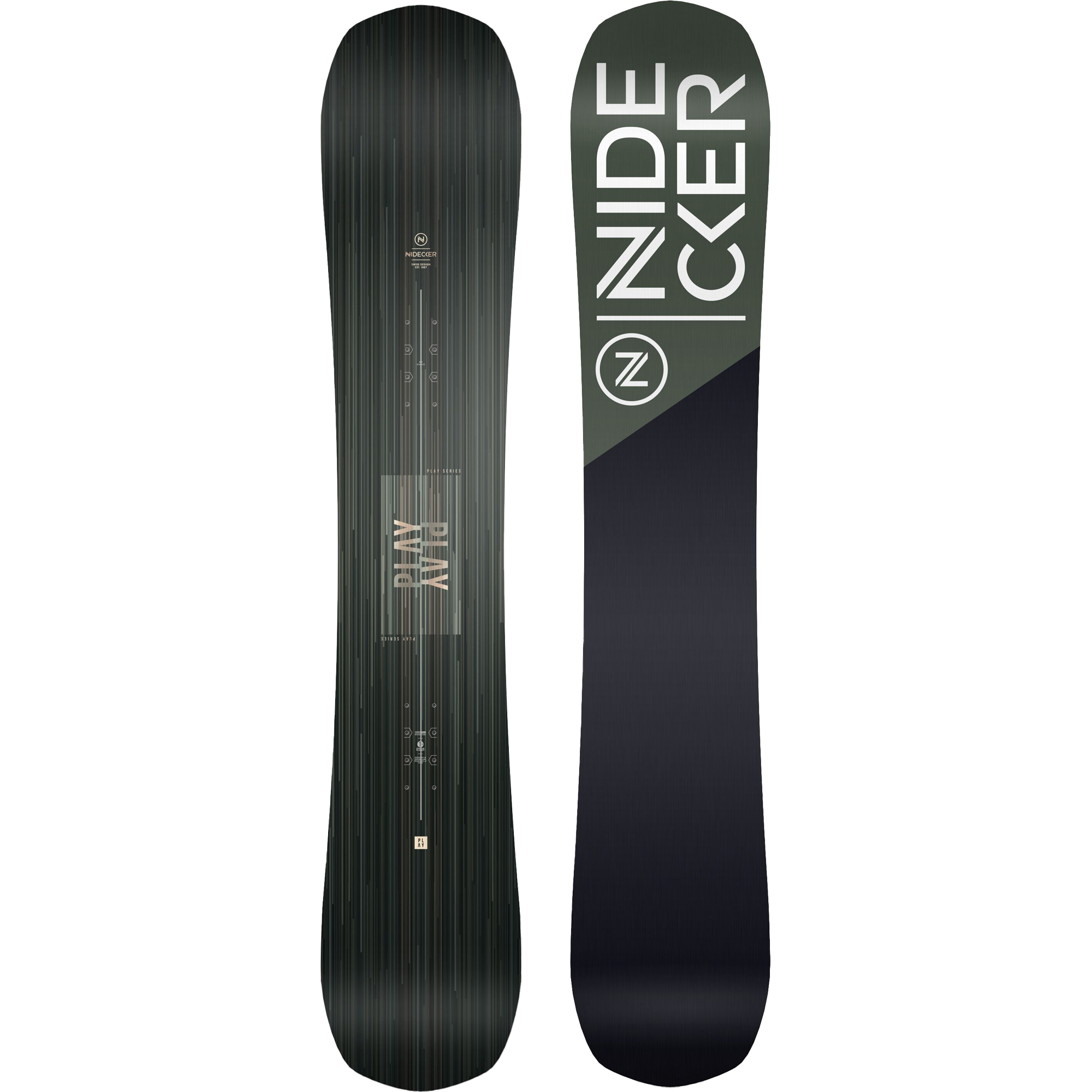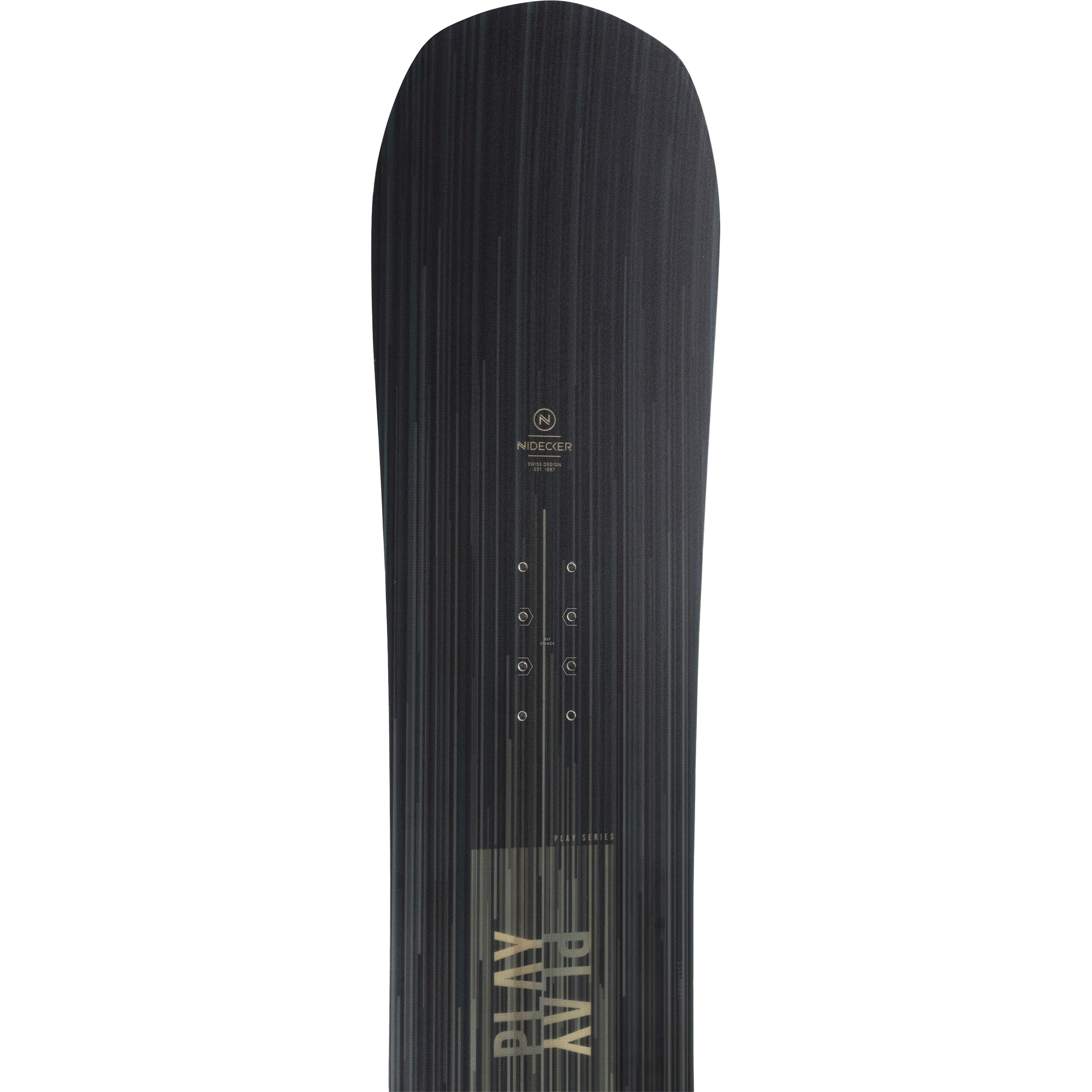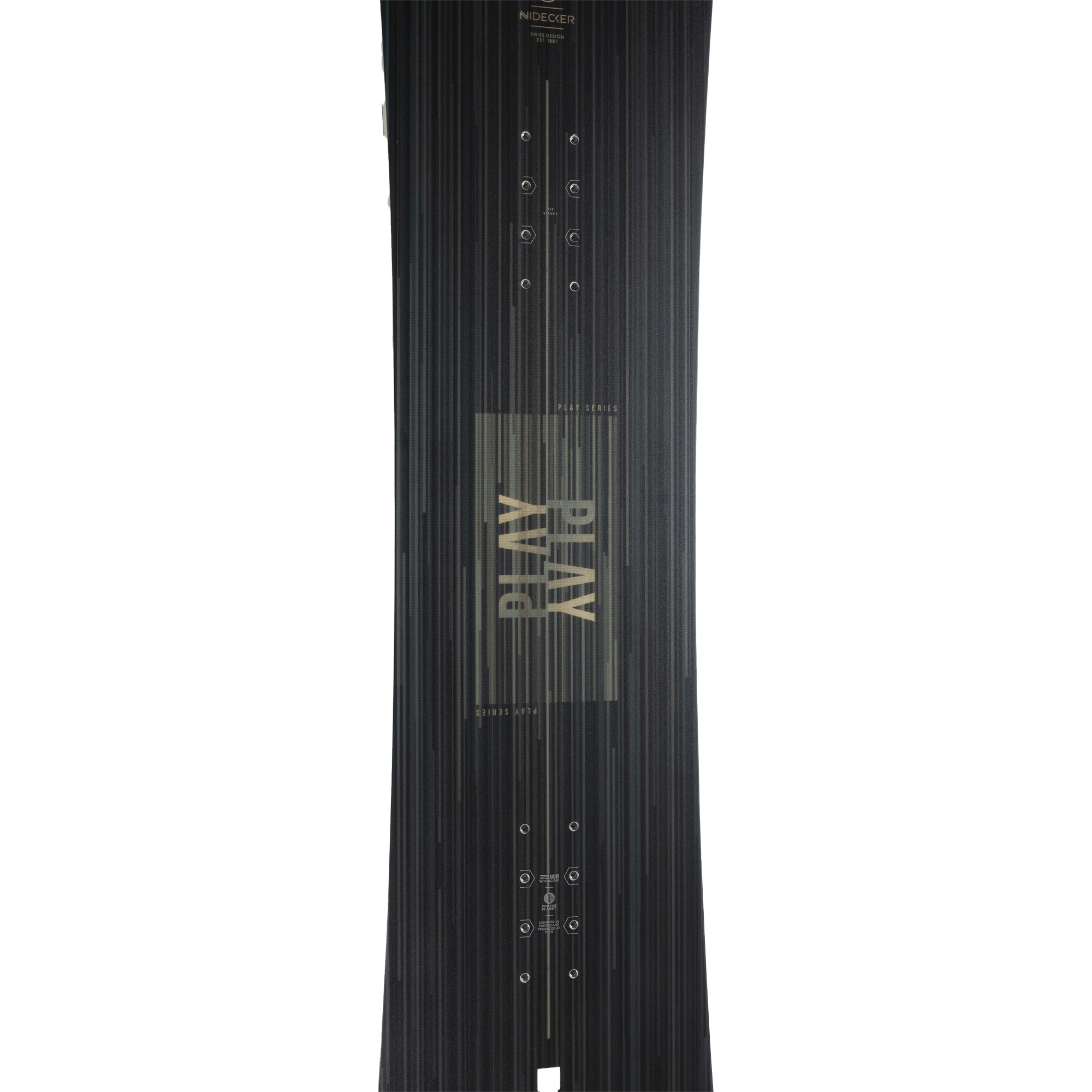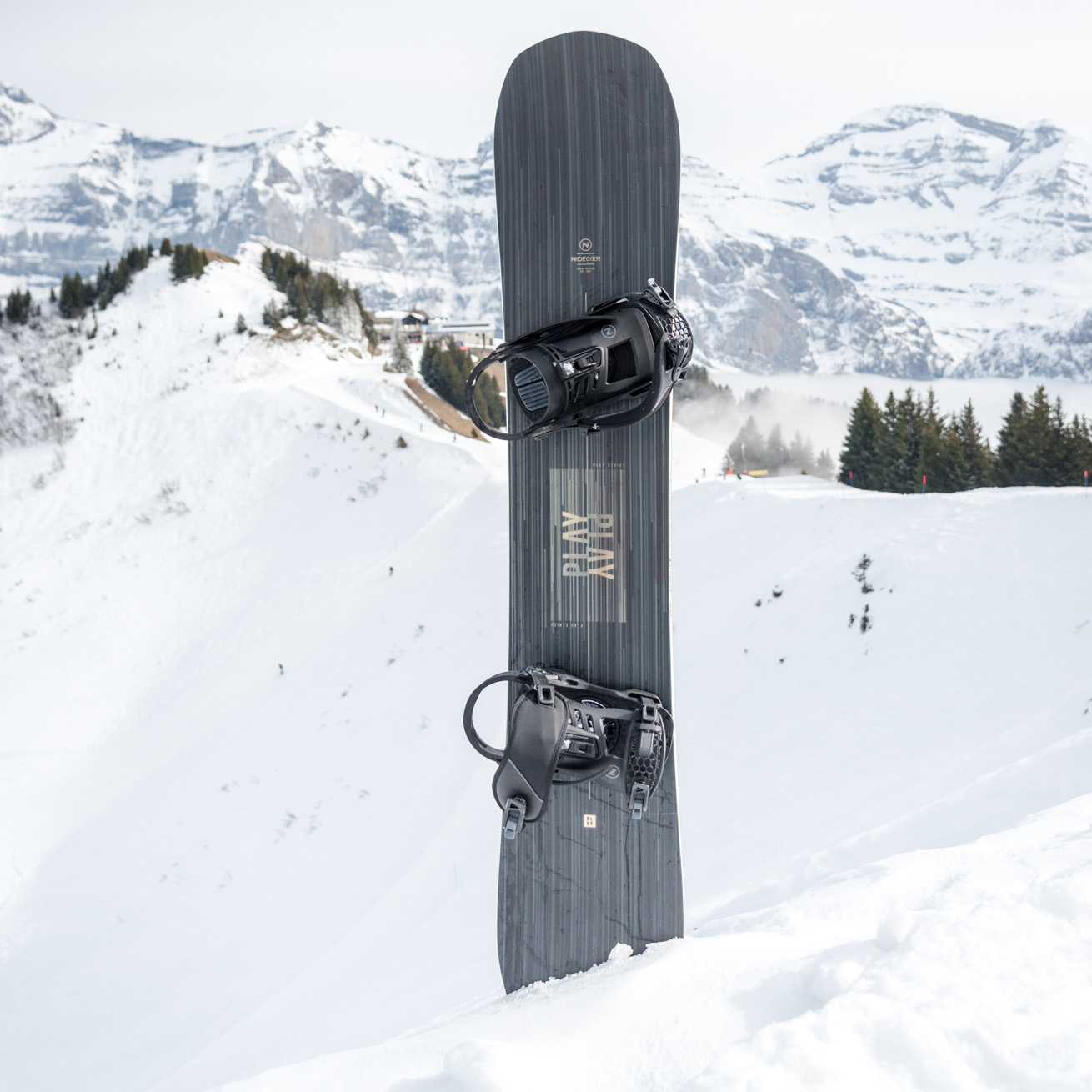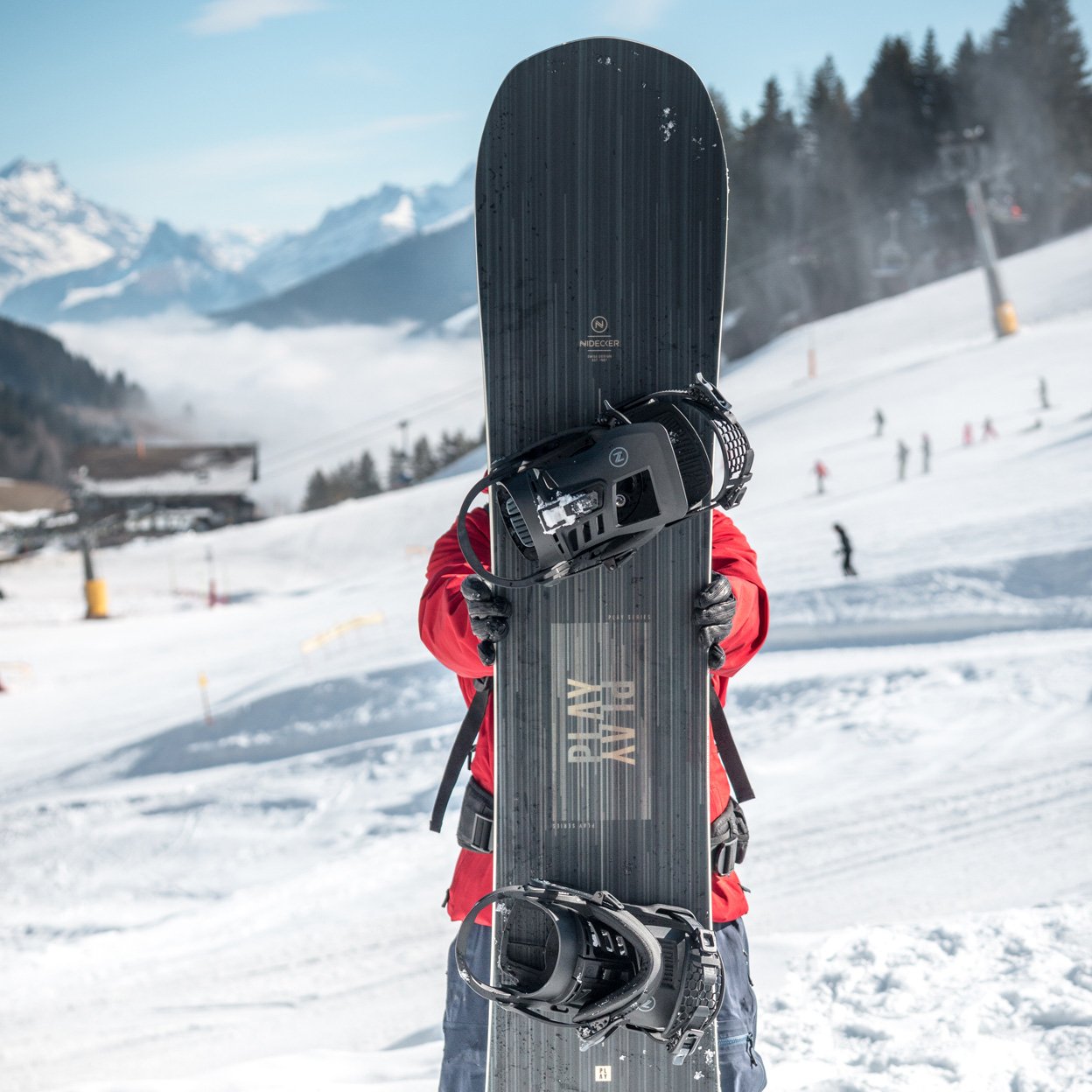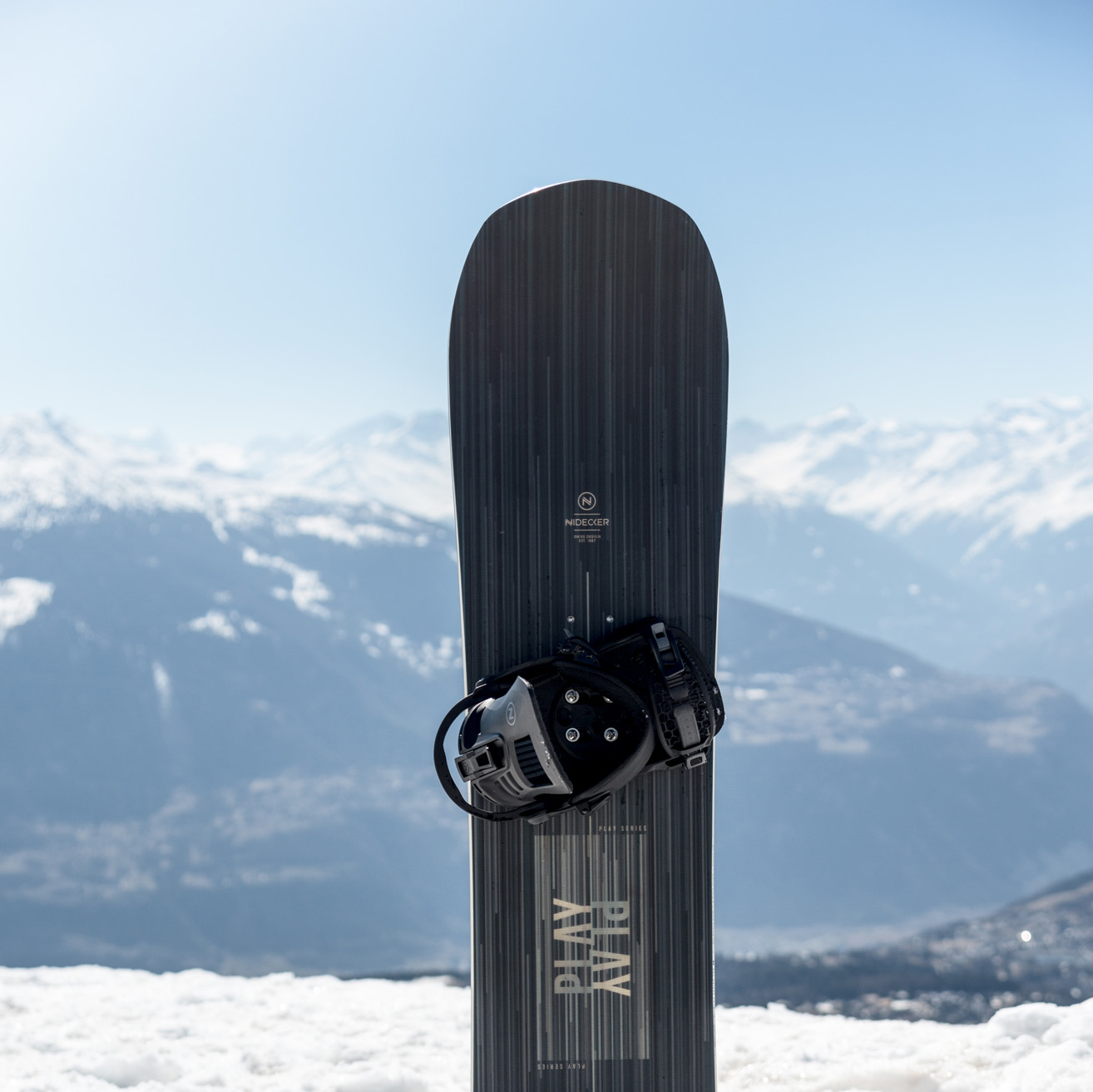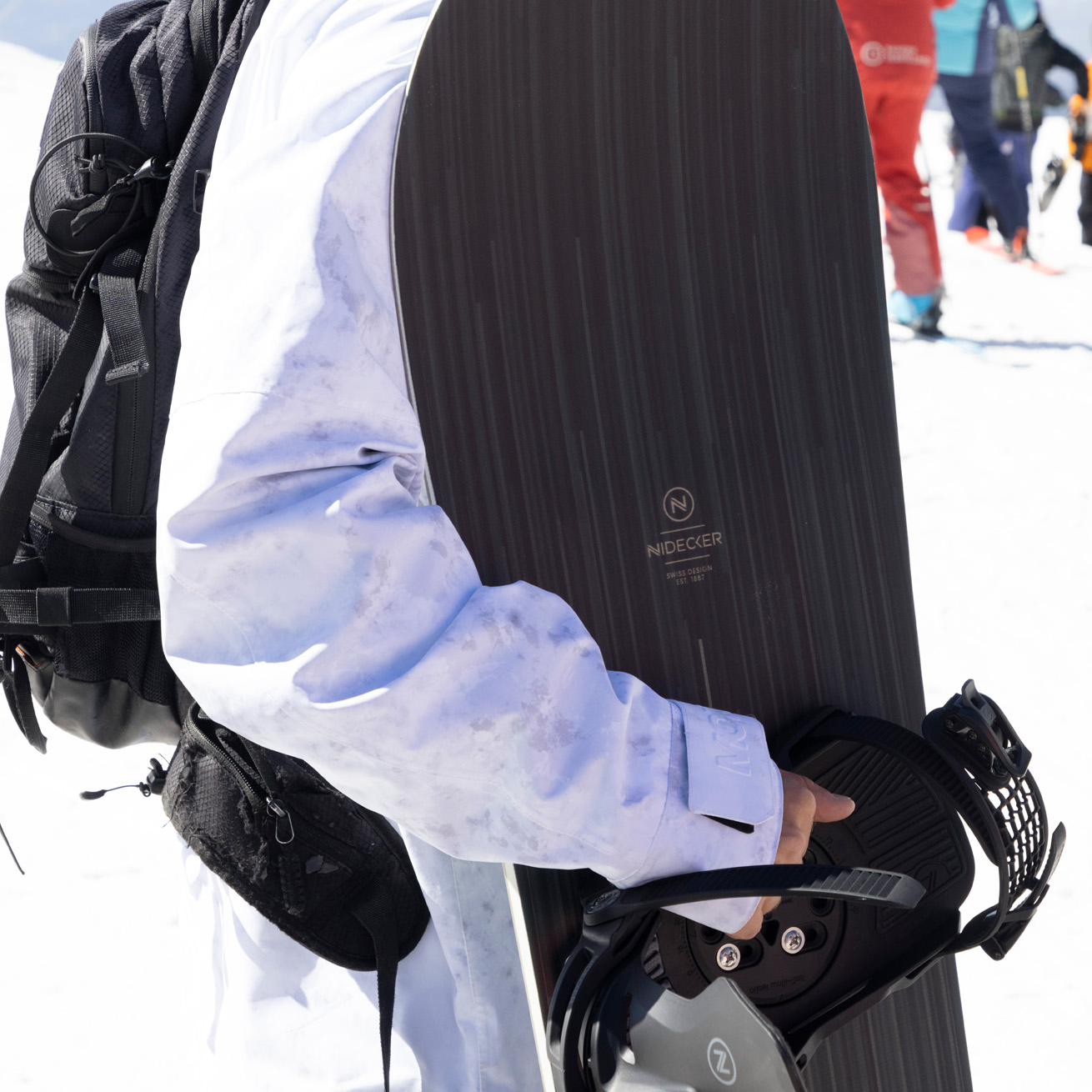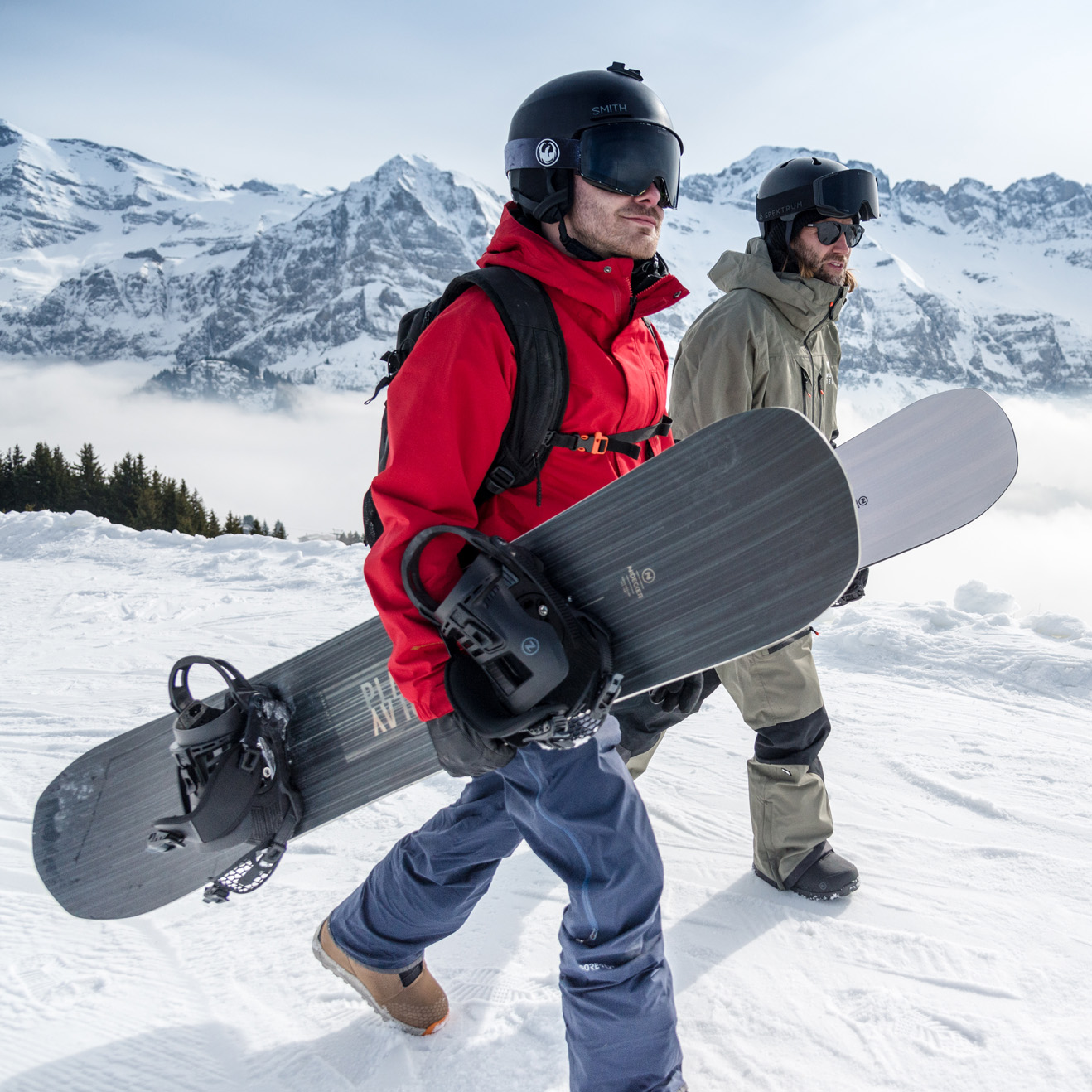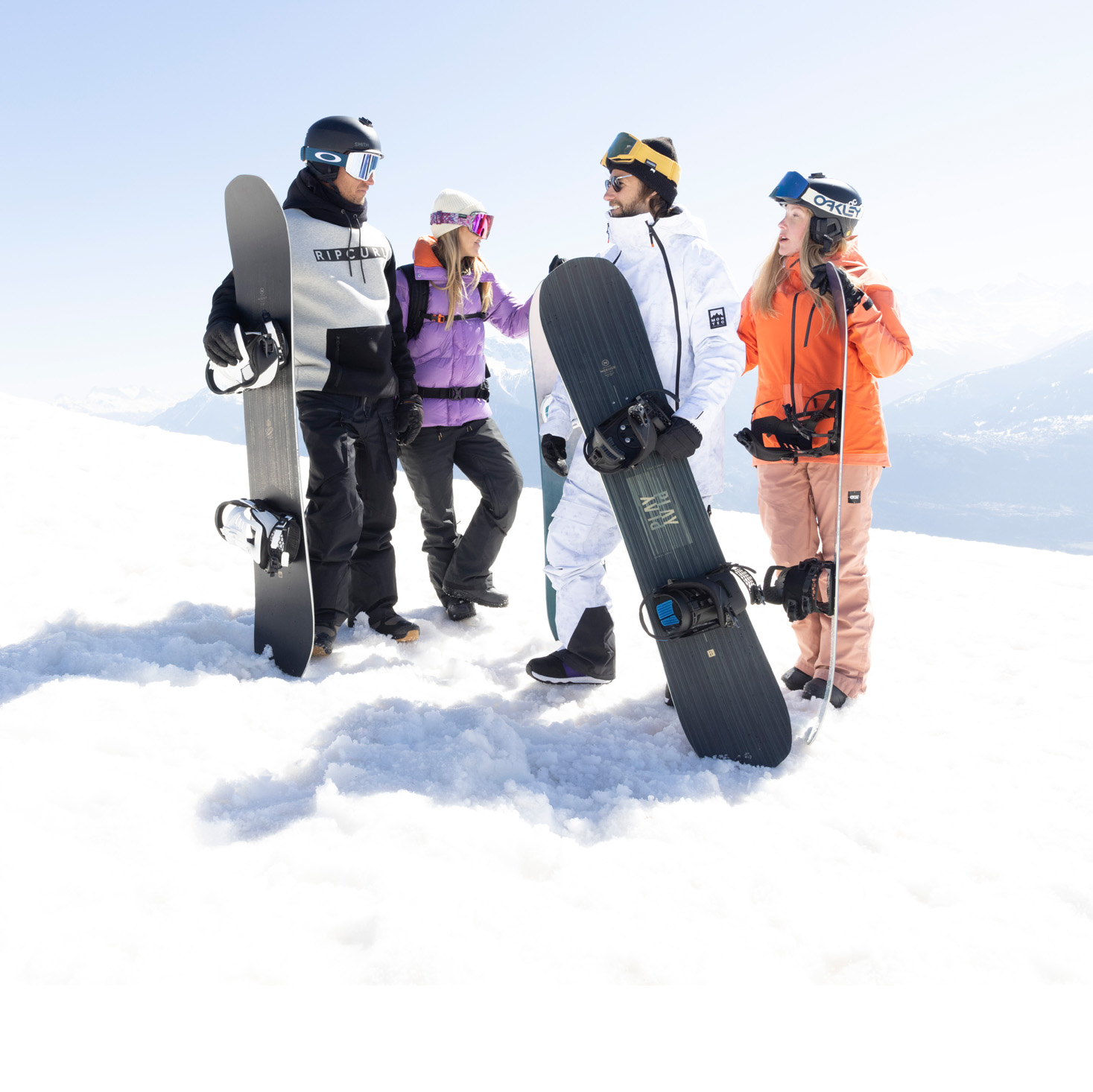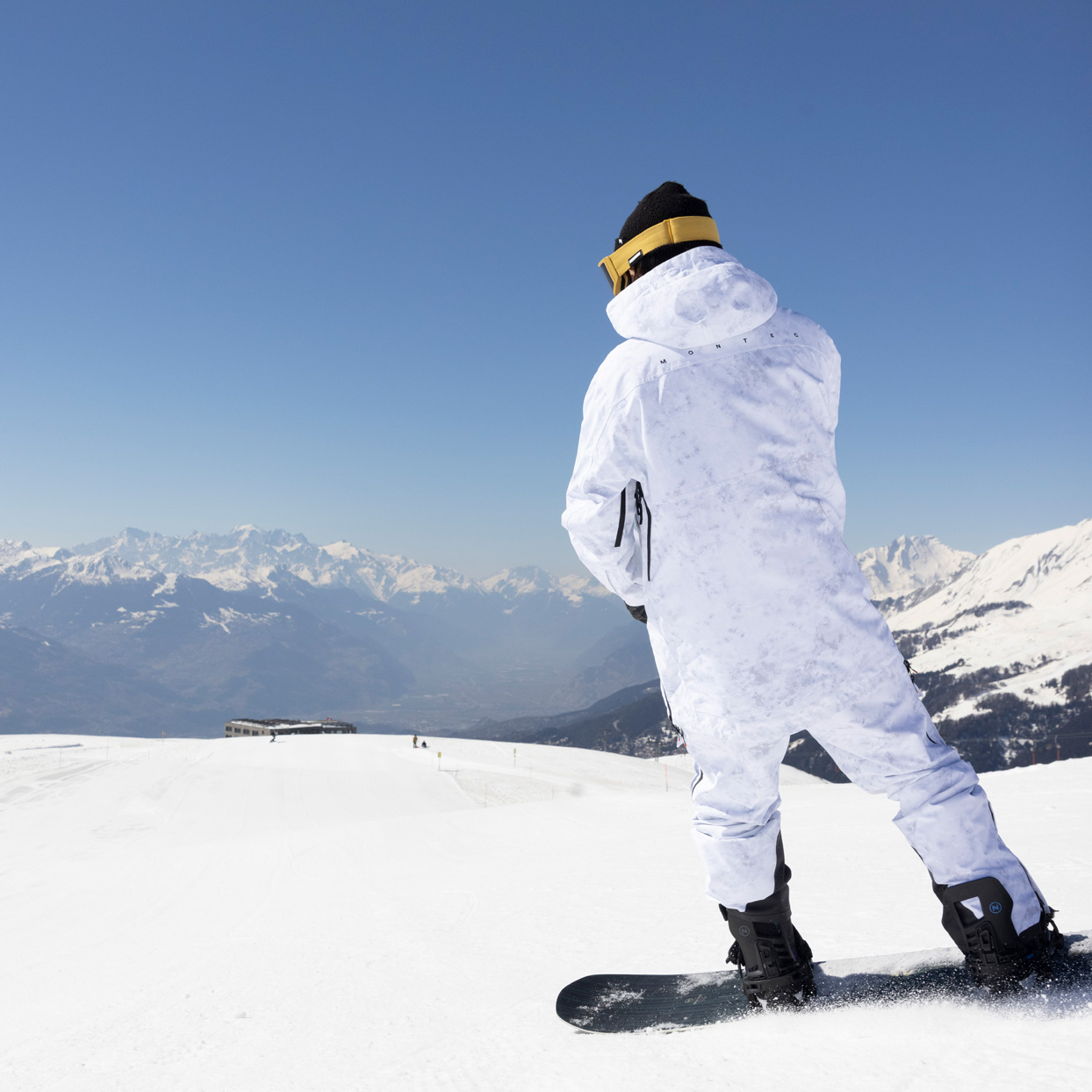 Play All Mountain/Freestyle Flatrock Snowboard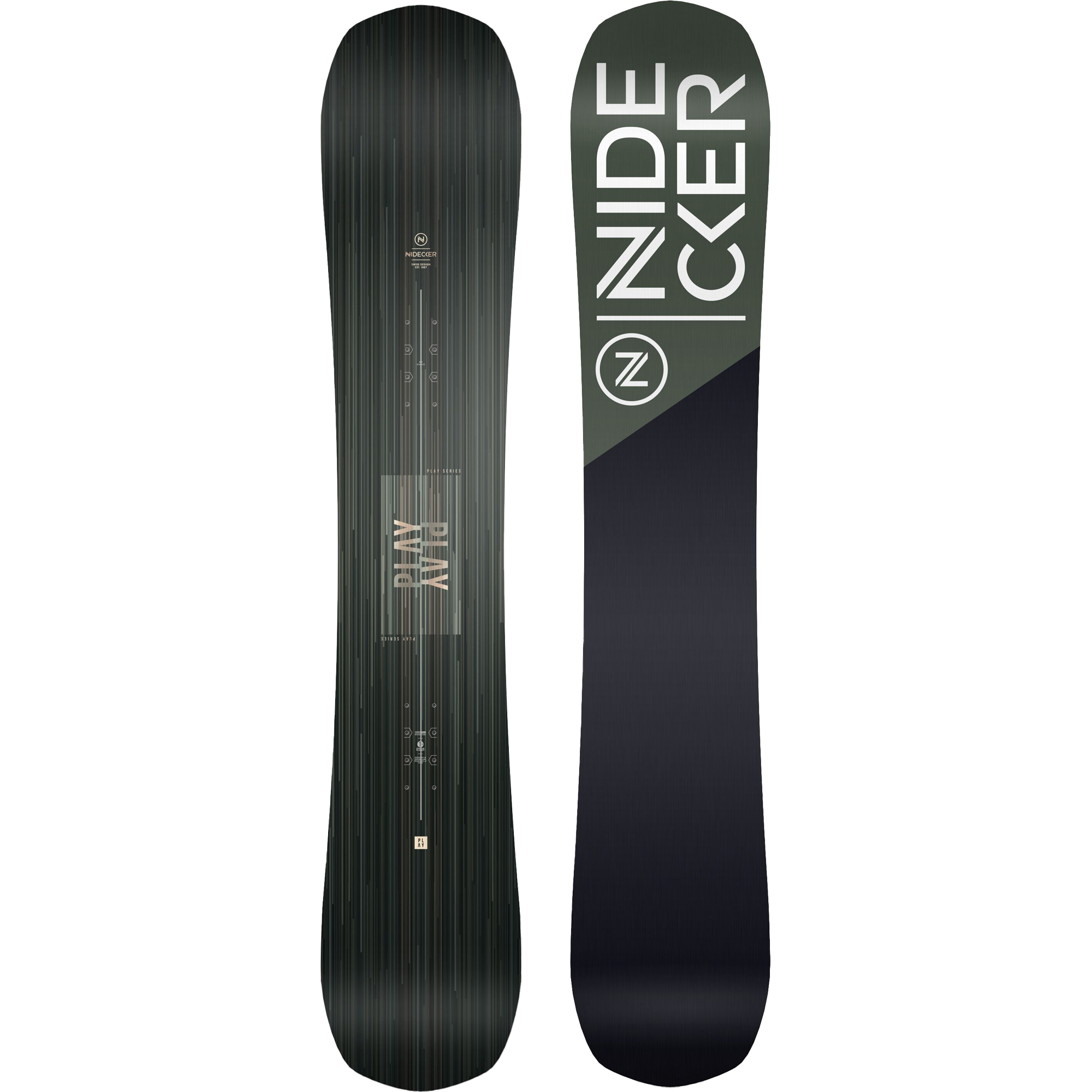 Nidecker Play
A forgiving and easy to ride all mountain snowboard for those looking to improve and have fun.
Save an extra 10%. Read more.
Free UK delivery available
30 days to return
Need some help with this product?
About the Nidecker Play
The Nidecker Play snowboard is the perfect progression focused board thanks to it's fun and easy ride. From off-piste runs, through to playful park laps and on-piste progression, this friendly snowboard is the perfect choice for riders new to the sport or for anyone on a smaller budget.

Designed with Nidecker's Fullwood Core, which is built using Poplar combined with beech reinforcement on the nose and tail to provide more pop and better stiffness and torsion, the Play has solid construction that is made to last.

A fun and forgiving Flatrock Camber combined with a soft to medium flex lets you take this versatile shred stick to everything on the the hill, whilst offering a smooth, fatigue free ride. This makes the Play perfect for novices or those who've been off the slopes for a while.

The Absorbnid is an innovative top layer that has been developed to absorb unwanted vibrations, which results in a responsive and dynamic board which still gives you a smooth ride without board chatter. The fast and extremely durable sintered N-5000 base is designed to absorb wax, retaining it longer. This base will take you anywhere and over anything.

Finished off with a translucent colour / matte finish and some jaw-dropping graphics, this board looks simply stunning up-close. With an amazing amount of tech crammed into this snowboard, the Nidecker Play really does offer a great performing snowboard at an unbeatable price.
Features
Fullwood Core - Poplar core combined with beech reinforcement. The beech on the nose and tail provides more pop and better stiffness and torsion
Classic Sandwich Construction - Using well-proven high-quality materials allows Nidecker to produce great performing boards with standard construction that won't break the bank
Absorbnid Top Sheet - This innovative top layer has been developed to absorb unwanted vibrations, which results in a responsive and dynamic board which still gives you a smooth and fatigue-free ride
Standard Dual Biax - 90° biaxial fibreglass provides a forgiving response throughout your ride and a predictable torsional flex. It is bombproof, and reliable and is perfect for all terrain types and riders
Edges - 35% stronger than all other snowboard brands on the market. This decreases the chance of edge blow out dramatically
N-5000 Base - Nidecker's universal base. It's designed to absorb wax, retaining it longer. Exceptionally durable, this base will take you anywhere
R7 Sidecuts - This short 7+ meter radius, mixed with a stiffer flex is perfect for carving sharp arcing turns
The Lowdown
Rider Profile: Beginner to Intermediate
Mountain Profile: All Mountain / Freestyle
Camber Profile: Flatrock
Shape: Directional Twin
Base: N-5000 Sintered
Flex: Soft to Medium 4/10
Condition: Brand New - Factory waxed
Length
(cm)

Waist Width
(cm)

Boot Size
(uk)

Stance Set Back
(cm)

Rider Weight
(kg)

149M

24.4

6-10

1.0

55-65

152M

24.8

7-11

1.0

60-70

152L

25.2

8-12

1.0

60-70

156L

25.4

8-12

1.0

65-75

156W

26.0

9-13

1.0

65-75

159L

25.5

8-12

1.0

70-85

159W

26.3

9-13

1.0

70-85

162W

26.6

10-14

1.0

75-90
Nidecker has helped to push and progress snowboard design with consistent innovation from their state-of-the-art factory in Geneva
Explore Nidecker