Home

>

Salomon Huck Knife All Mountain Hybrid Camber Snowboard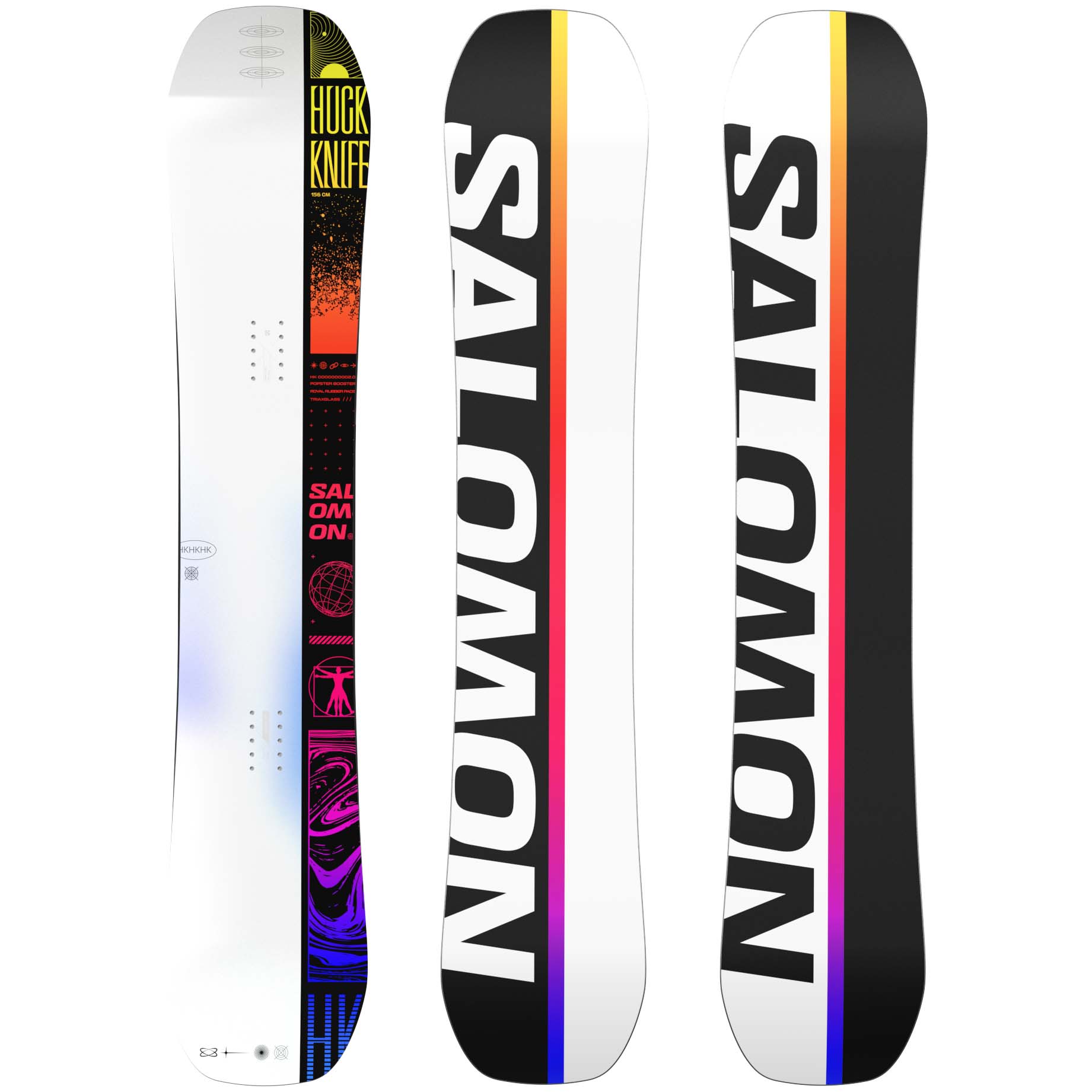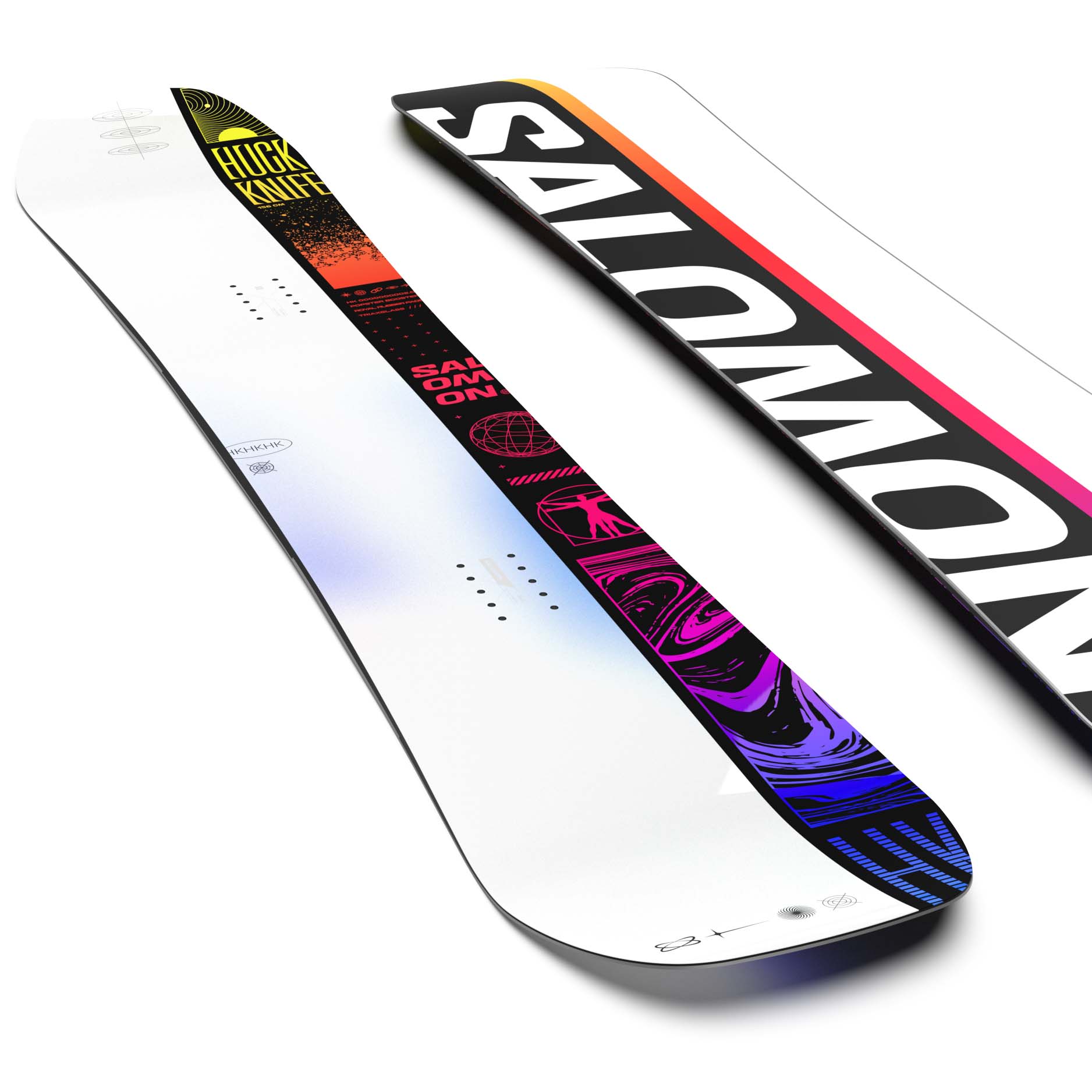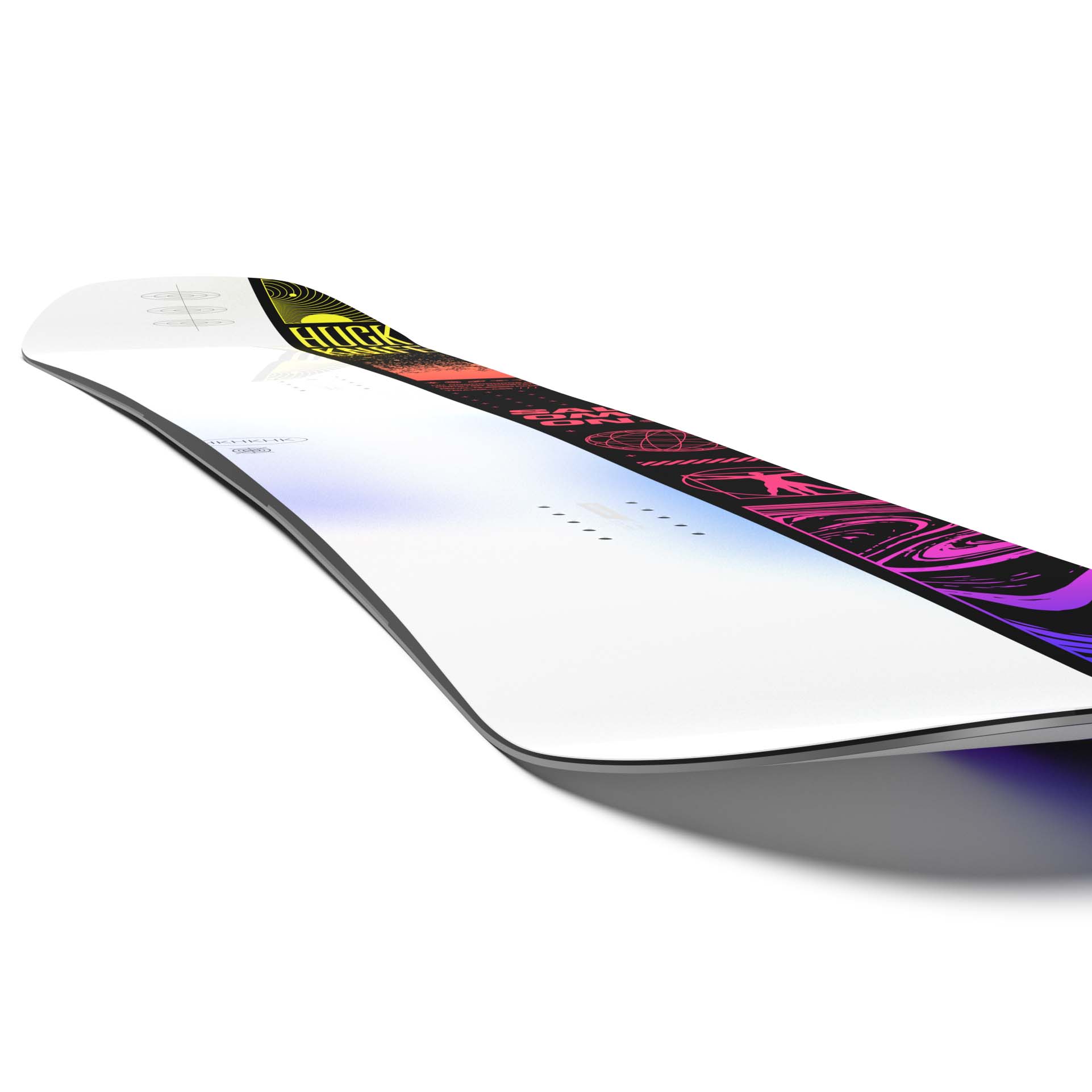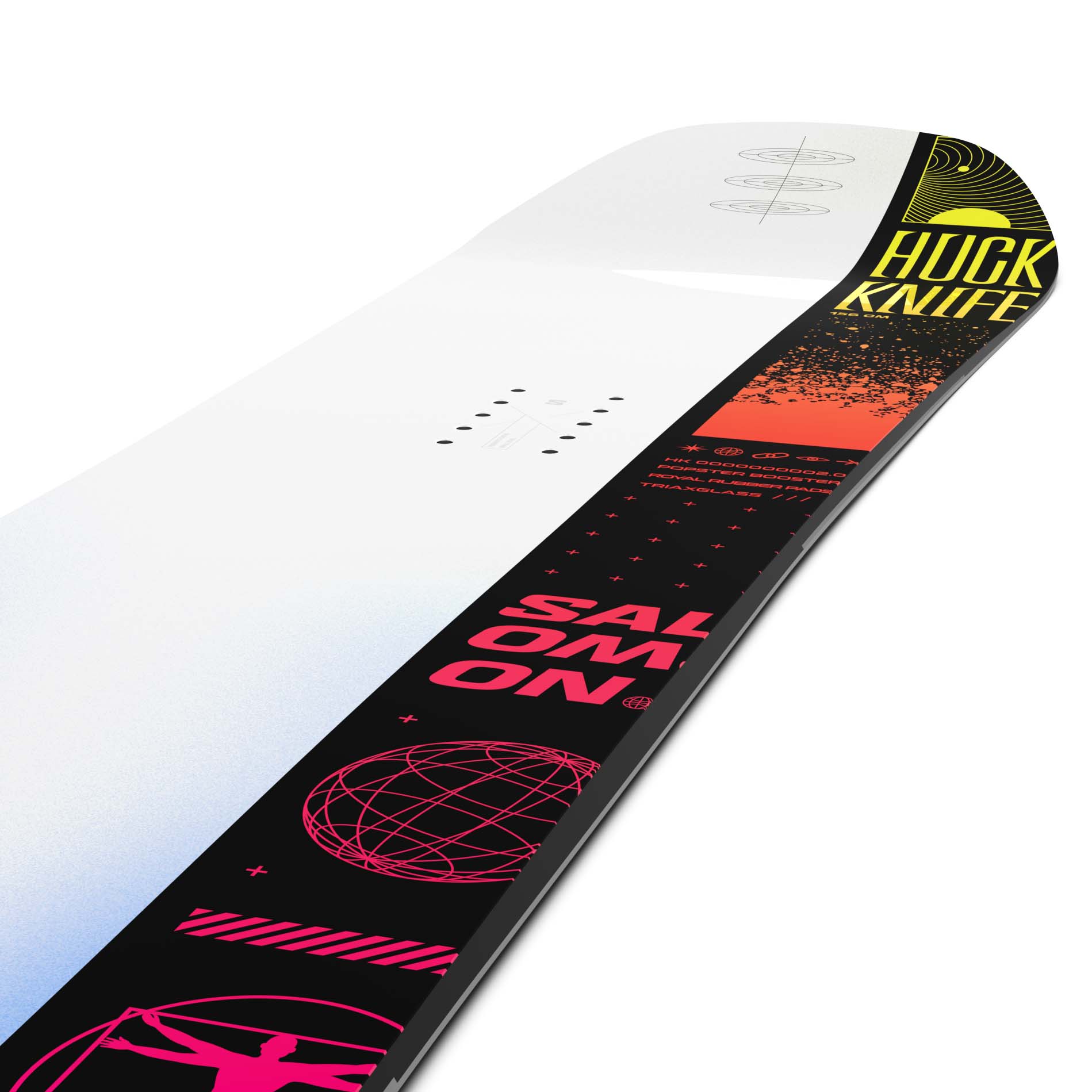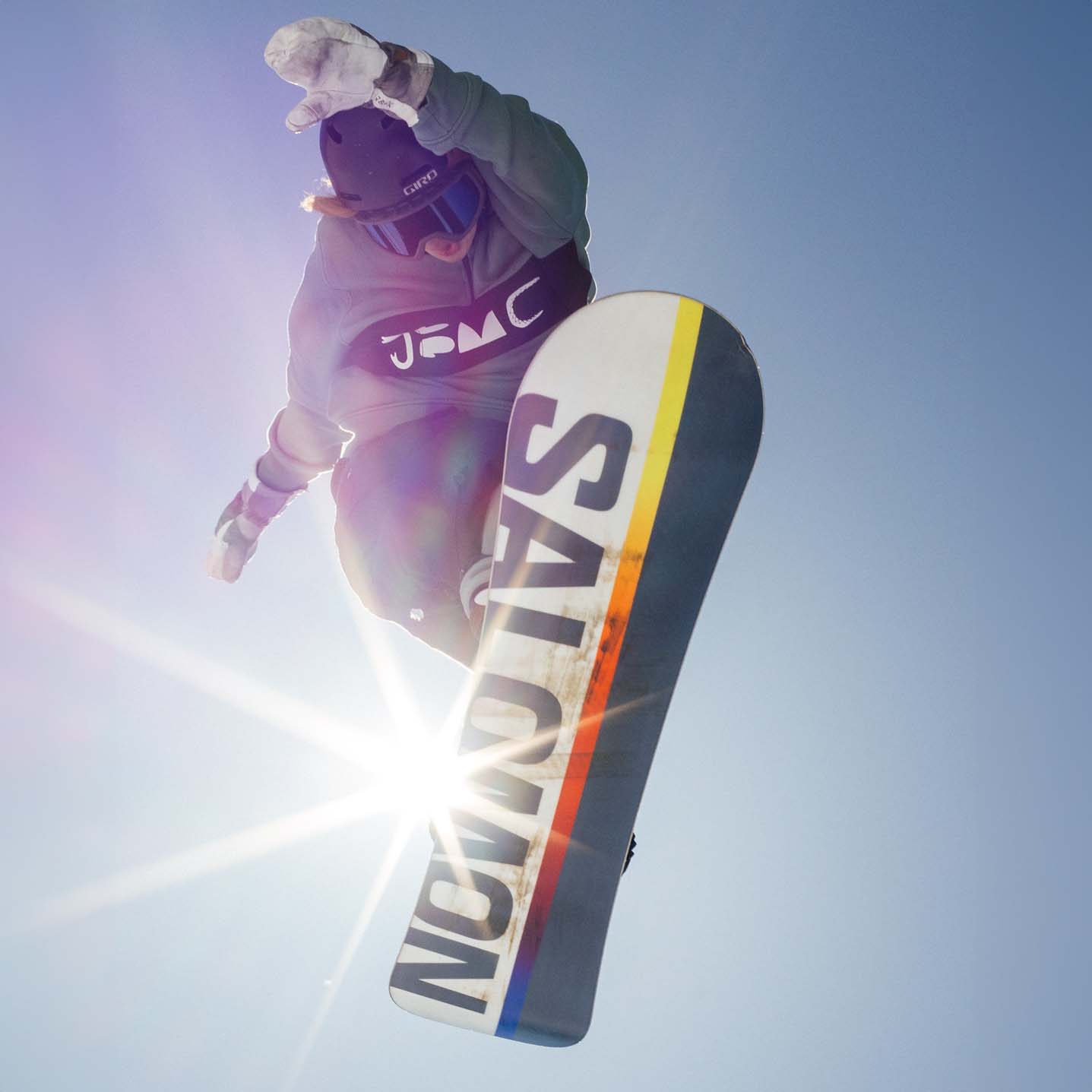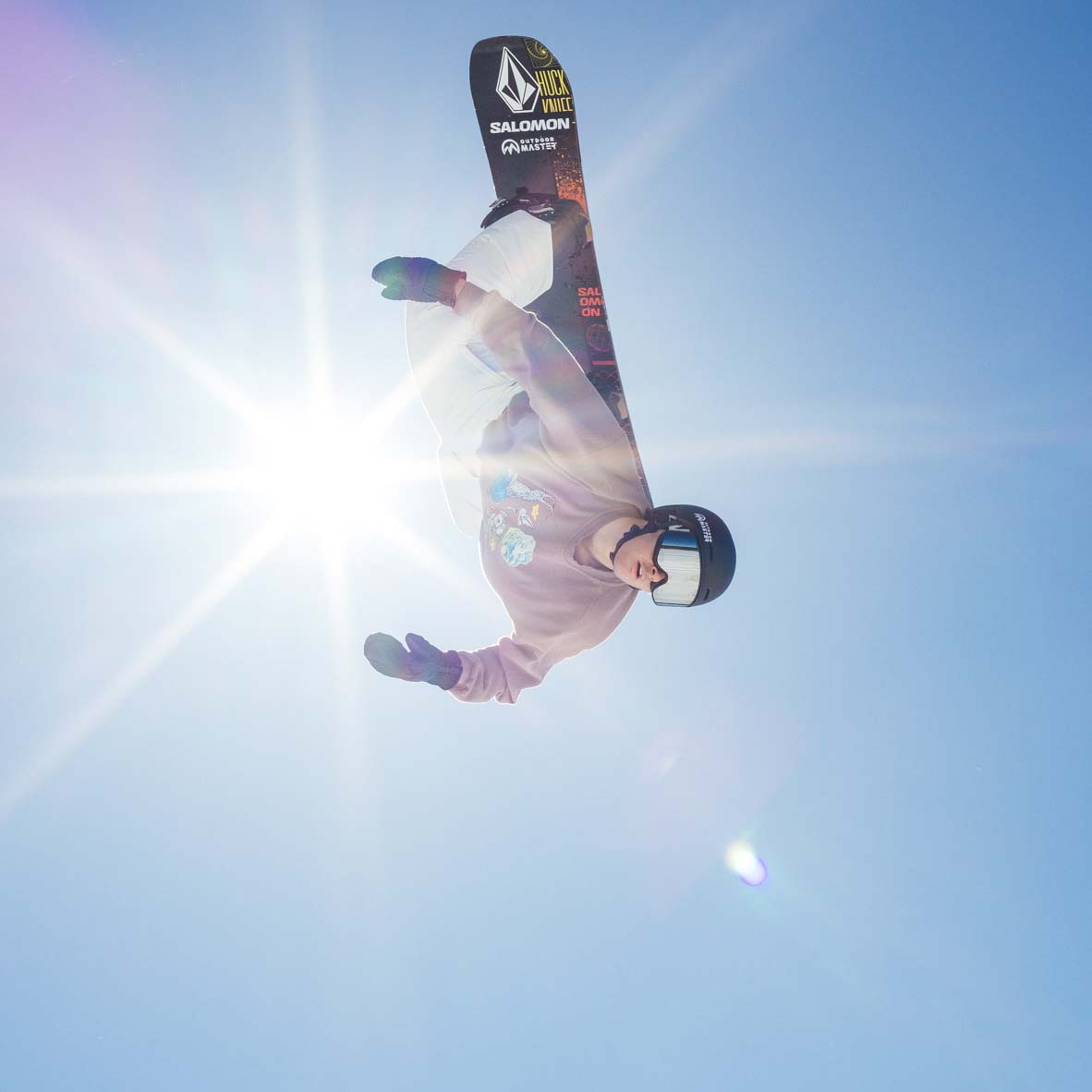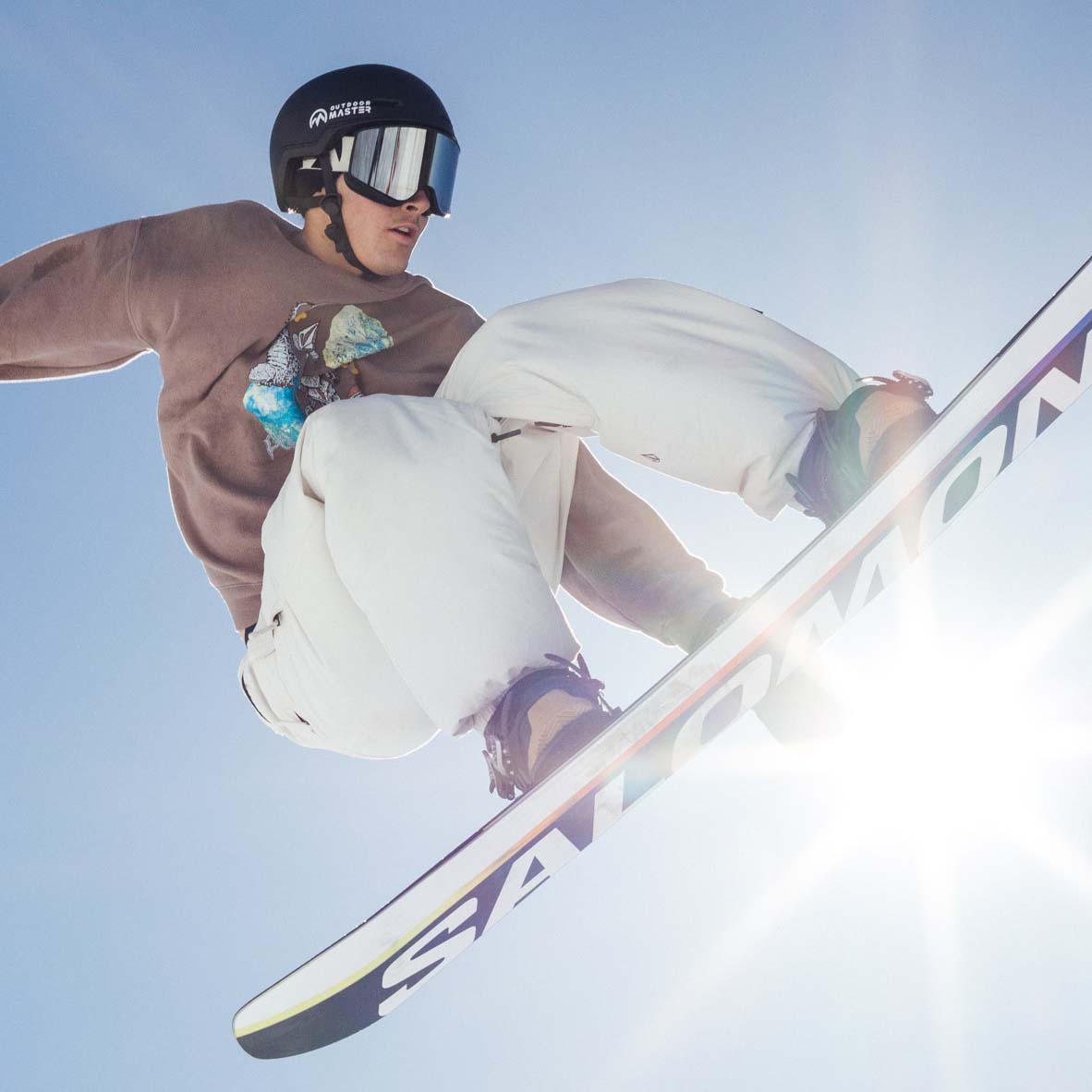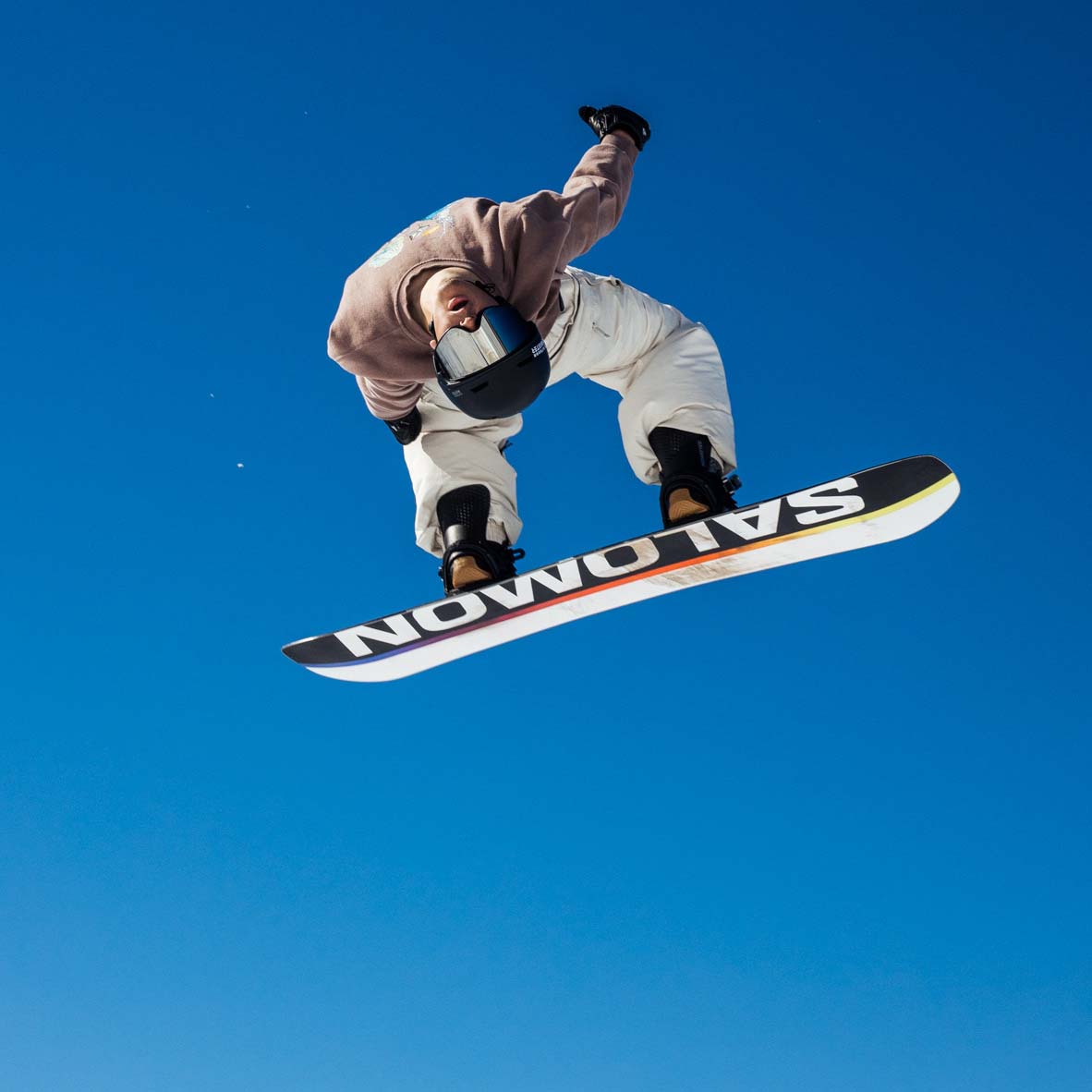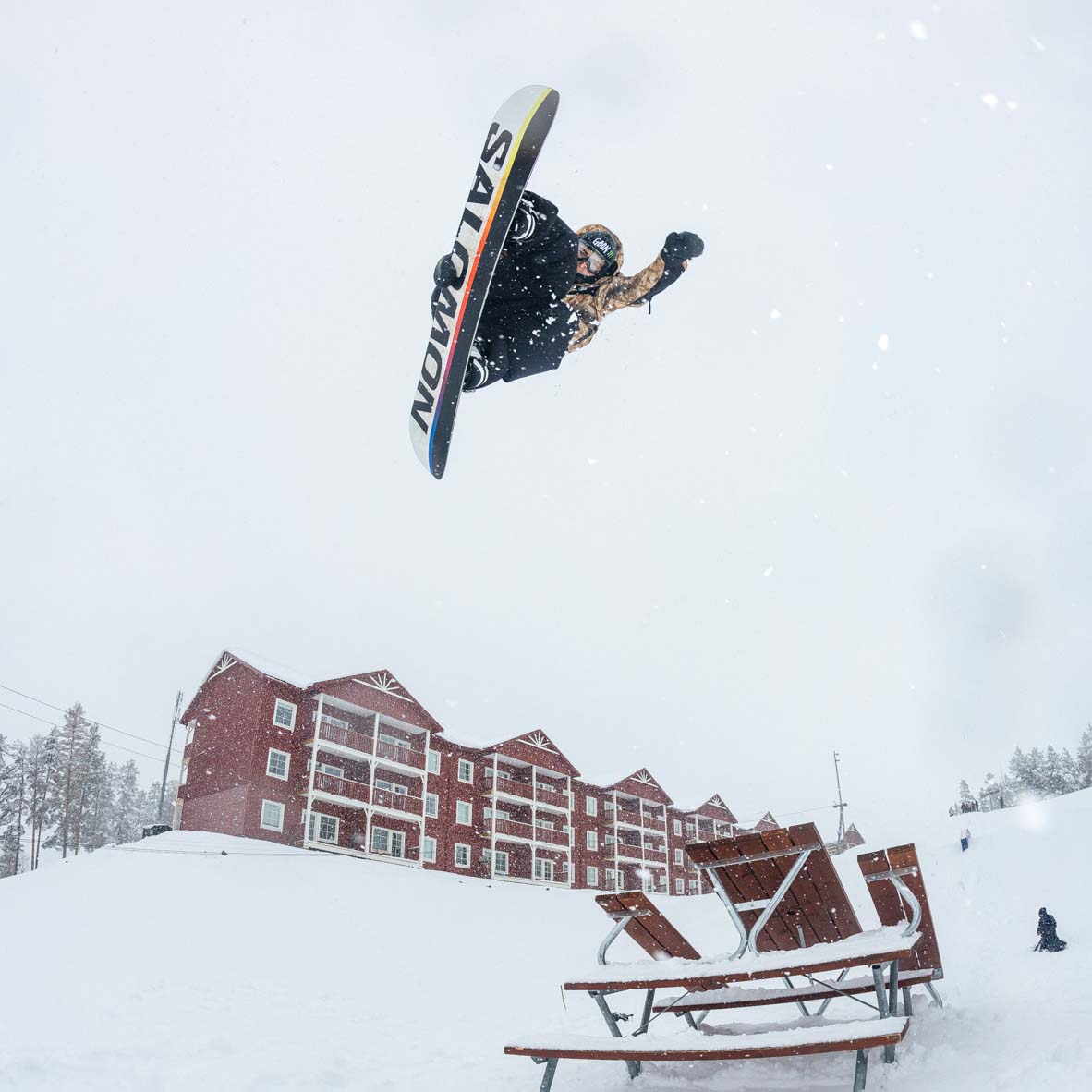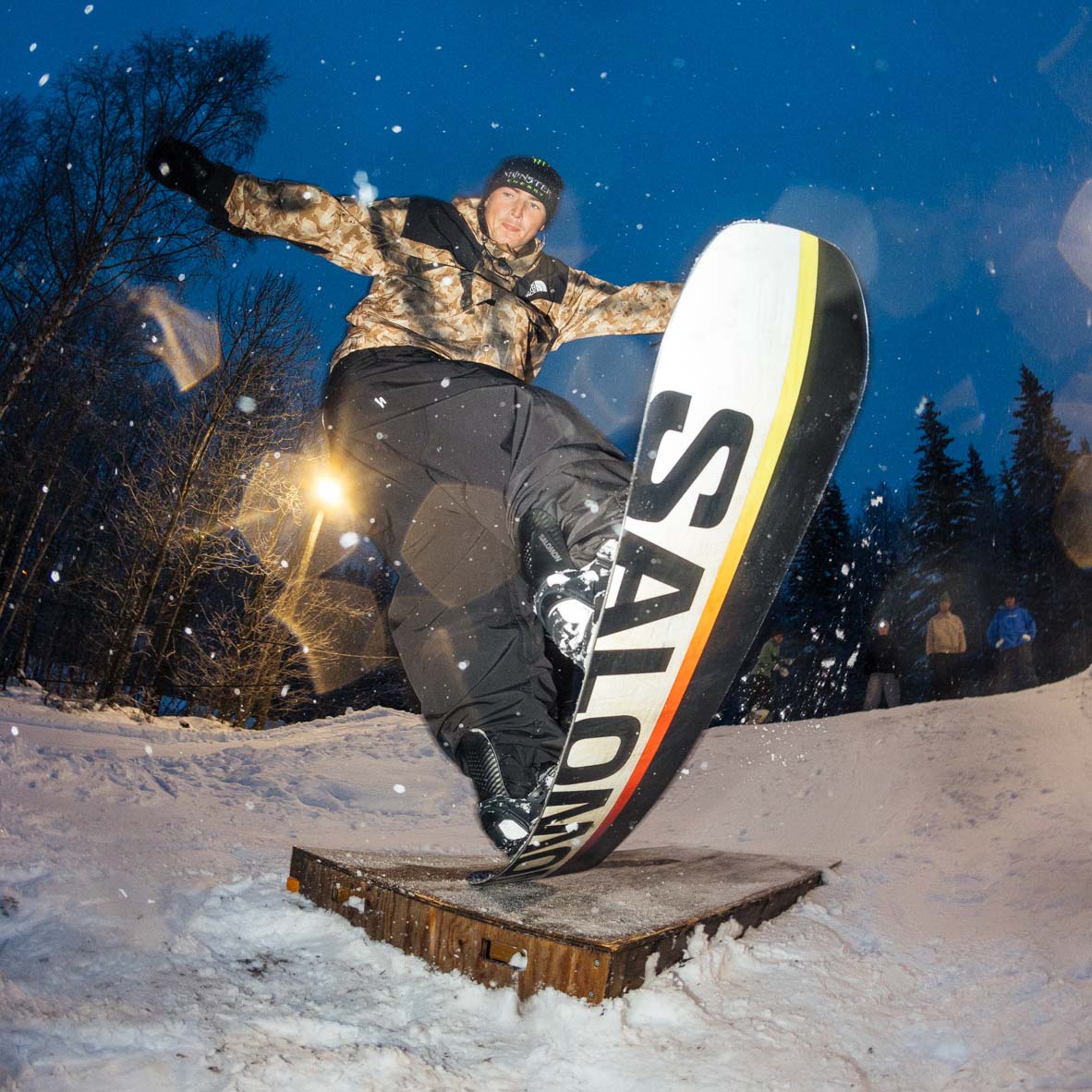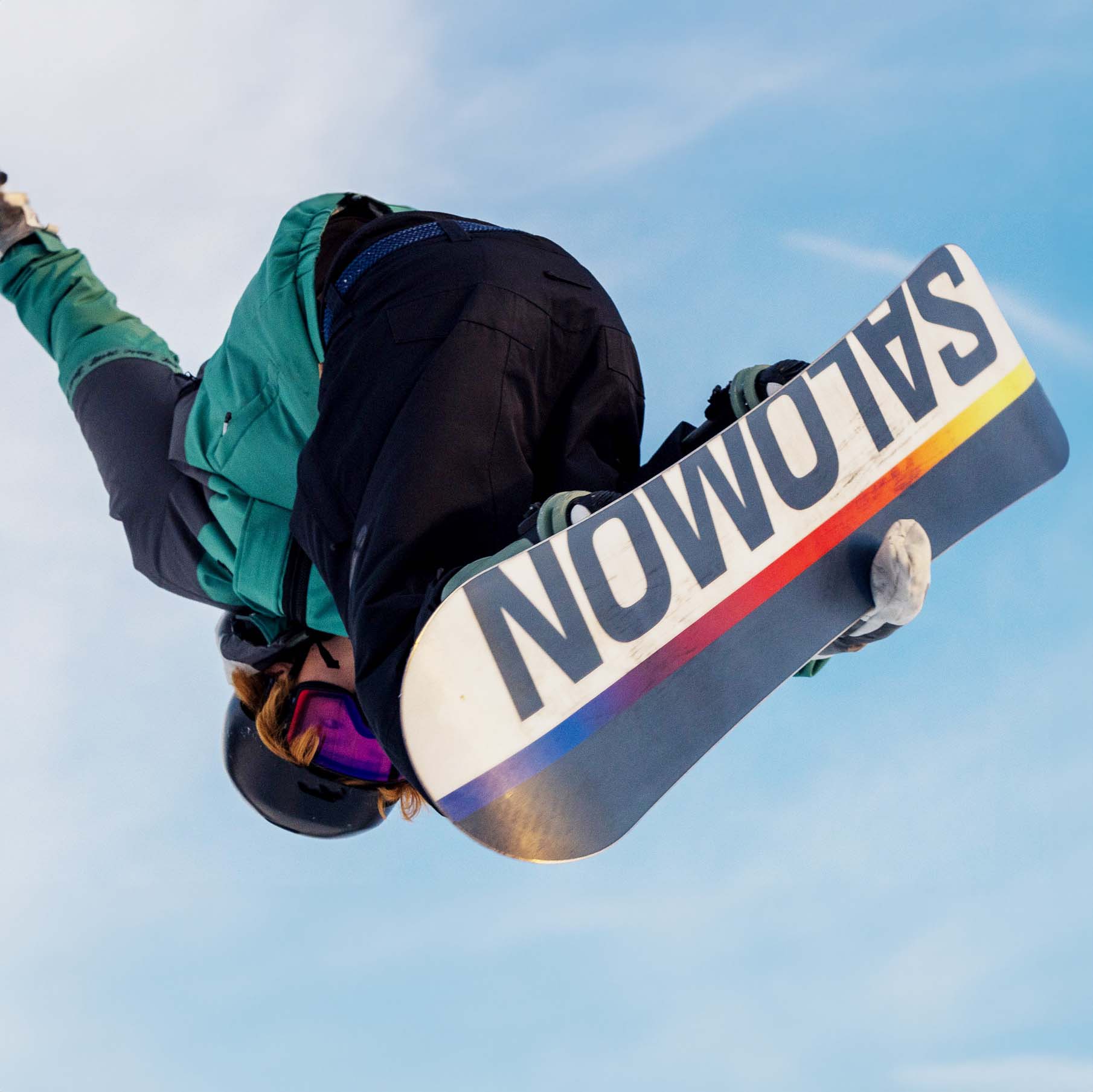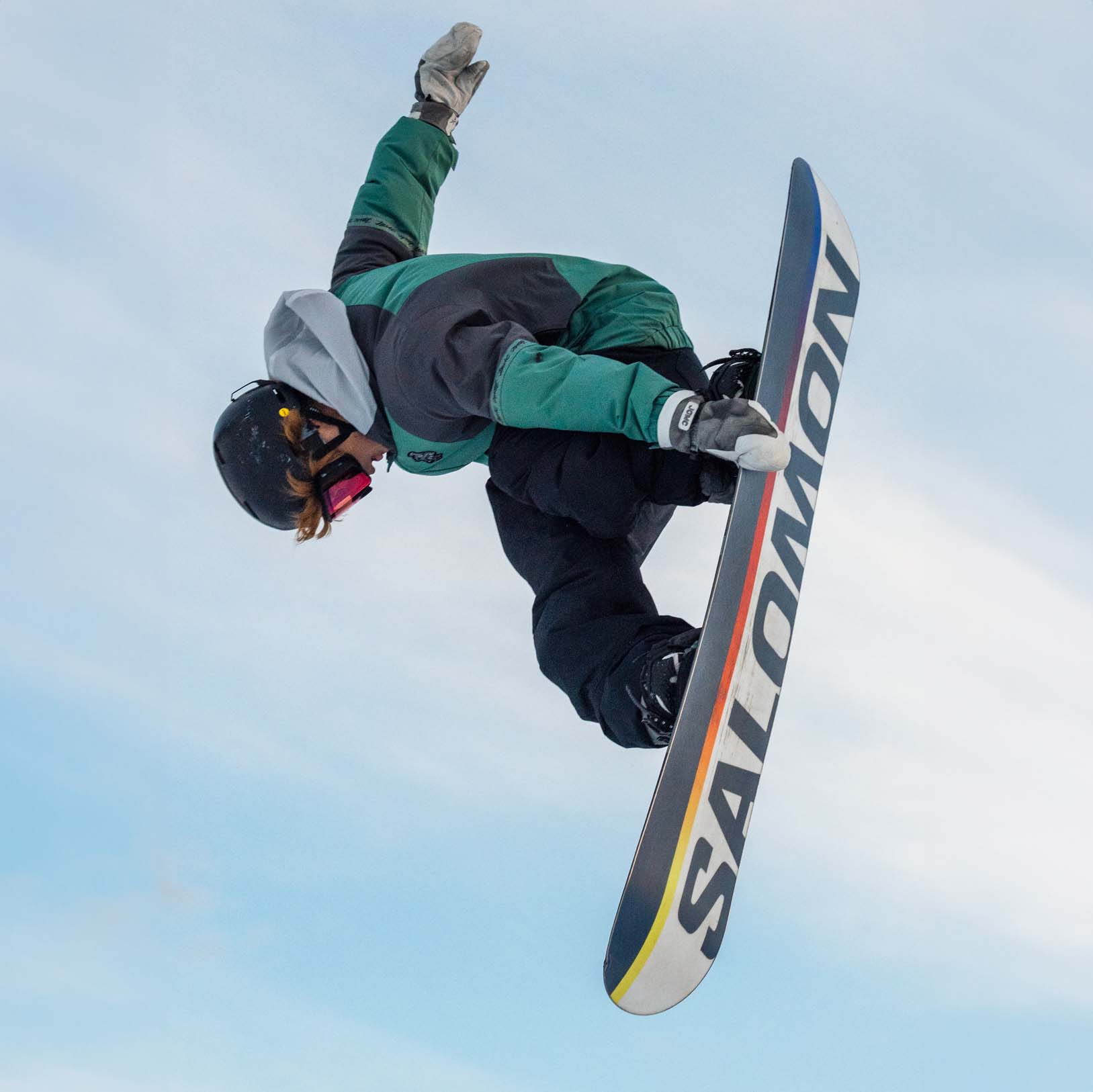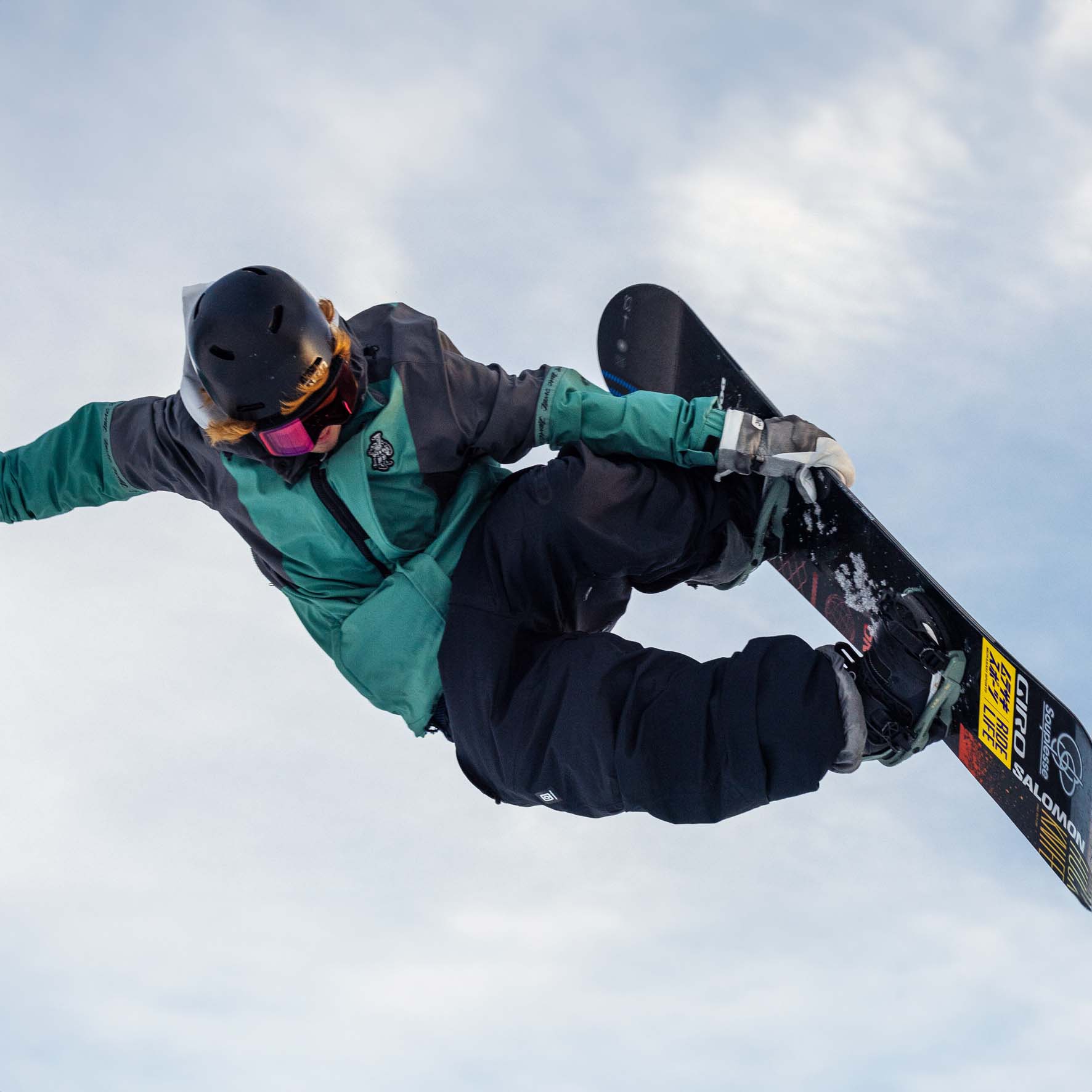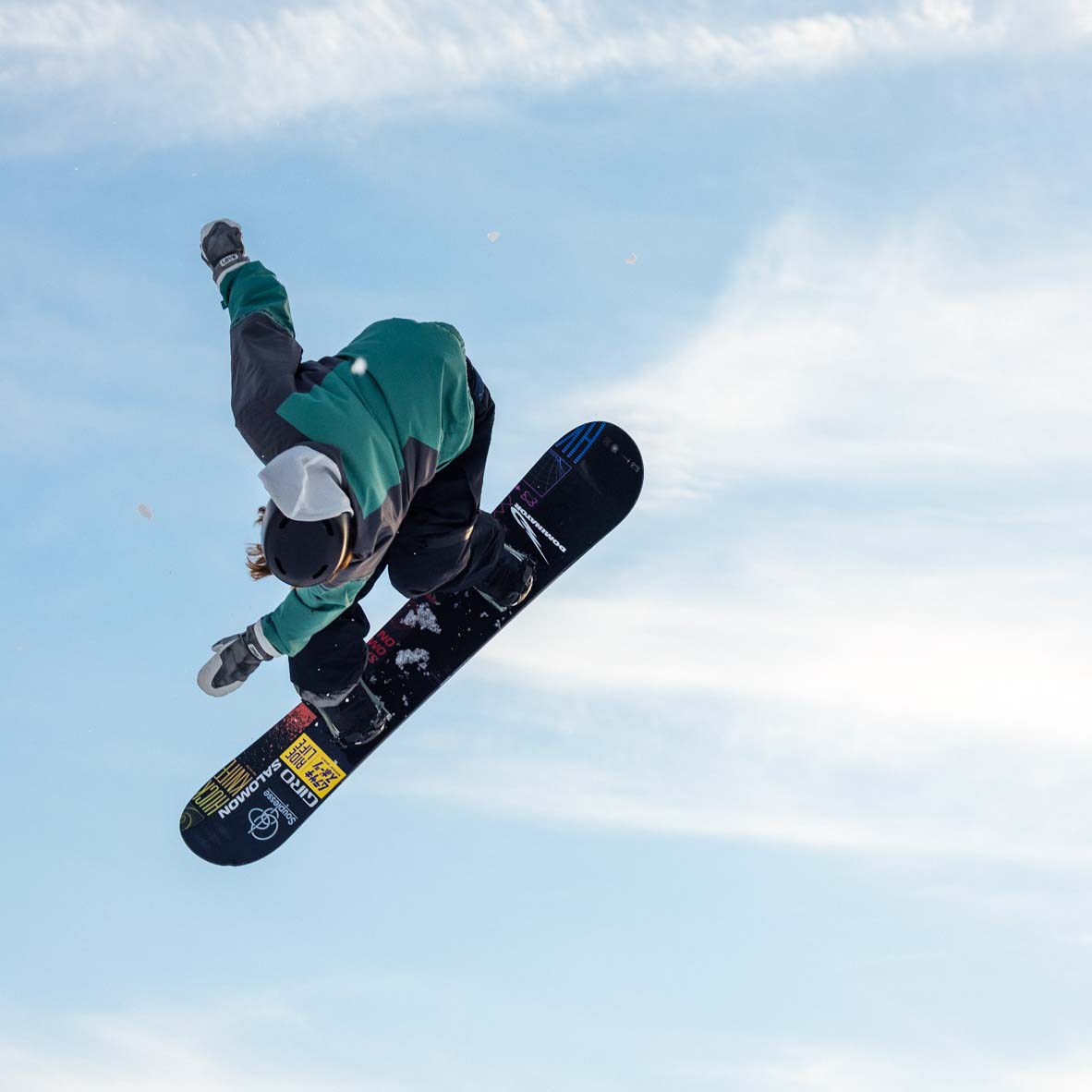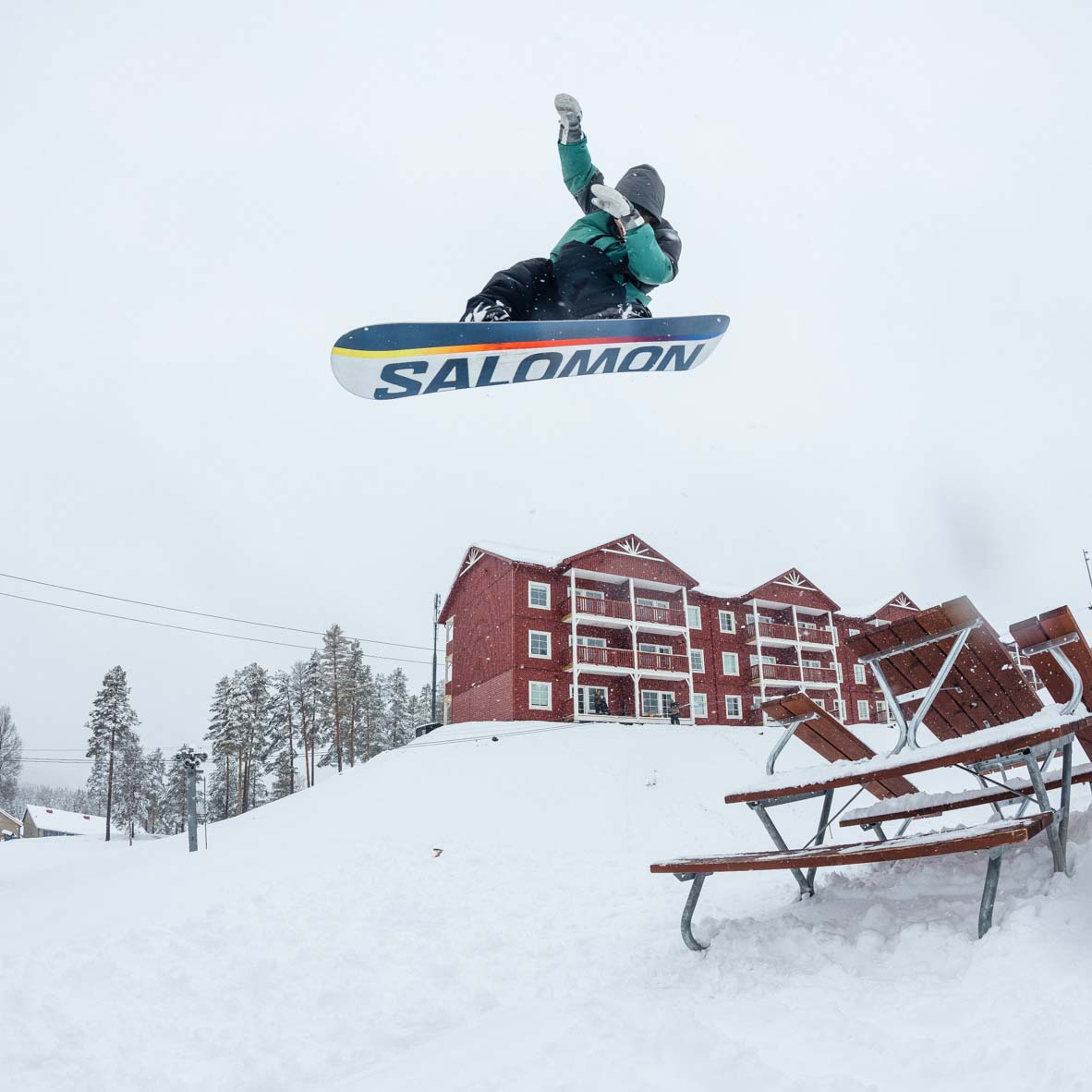 Huck Knife All Mountain Hybrid Camber Snowboard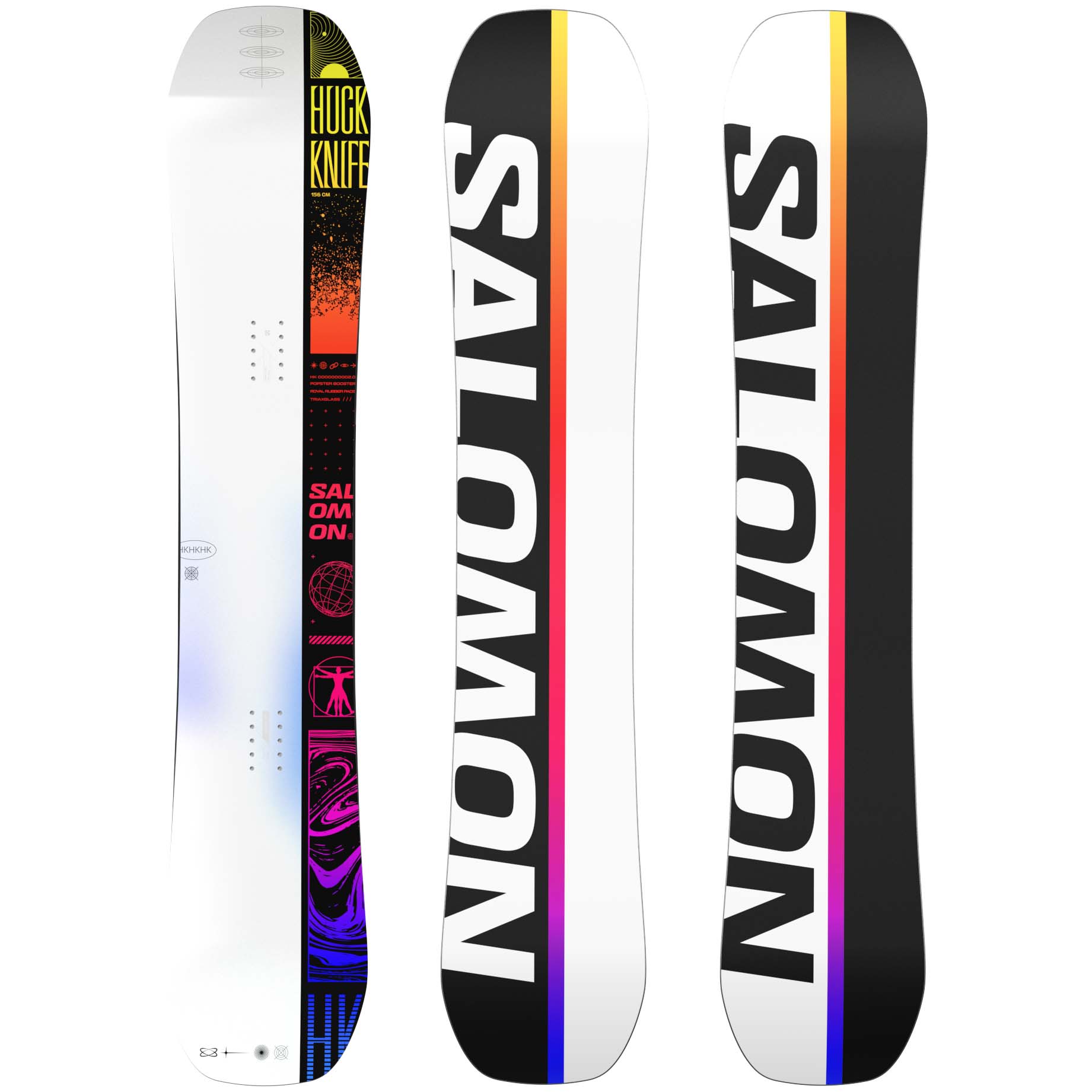 Salomon Huck Knife
Salomon's fun and versatile high-end all mountain/freestyle snowboard that dominates in the park.
Save an extra 10%. Read more.
Free UK delivery available
30 days to return
Need some help with this product?
About the Salomon Huck Knife
The award-winning Salomon Huck Knife snowboard is a powerful all-mountain freestyle board with a classic blunt shape and packs one hell of a punch! A precise locked-in ride makes the Huck Knife a great choice for those who love riding in the park and honing their freestyle skills, whilst still being able to fly around the mountain with ease.

The Quad Camber profile offers riders the locked-in characteristics of camber, blended with rocker on the tip and tail to make the board unsinkable in pow and untouchable at top speed. The Quad Camber allows the board to maintain its poppy, reactive camber characteristics whilst making it a bit more forgiving. Built using the Aspen Select Core and Popster Booster, the Huck Knife has added strength, durability, natural snap, and powerful pop.

The Huck Knife is a charger too! Using a Sintered base, Salomon has ensured you can crank up the speed in pow, on groomers, in slush, and when you want to avoid the flats! Royal Rubber Pads have been placed inside the high-pressure zones of the ABS Sidewalls to allow the board to load and release energy effectively when popping or pressing. In addition to this, the EQ Rad sidecut makes the Huck Knife easy to turn when cruising at low speeds or providing amazing edge hold for high-speed carving and the Triaxial fiberglass construction also helps to ensure durability, response, and longevity.

The Huck Knife is ridden by many of the Salamon team riders and is ideal for riders looking to really take their skills in the park to the next level. The Huck Knife is a powerful, versatile snowboard that can tackle any terrain. All you have to do is grab this board and have a blast!
Features Include
Aspen Select Core Construction - Every single FSC certified wood strip is hand selected to ensure a light weight high quality core that maintains a consistent flex all season long
EQ Rad Sidecut - Equaliser and Radial lines blended together for the perfect balance of agility and fun
BA MD Fiberglass - Medium density European-made fiberglass layers guarantee a consistent quality level, for light and lively boards
Freestyle Edge Bevel - From detuning the tip and tail to a 2-degree edge holding tune throughout the key parts of the sidecut, back to a 3-degree bevel between the feet. This delivers the complete blend of edge hold and forgiveness on rails
Quad Camber - A dynamic, camber-dominant profile with a more aggressive load outside of the feet for snap and response, and a mellower, more forgiving load between the feet
Popster Booster - Add carbon stringers to the standard popster and you get all the energy from under your feet radiating on the tip/tail maximizing pop
True Twin - Freestyle specific: Identical tip/tail lengths, symmetrical core profiling, flex and a centered binding stance
Sintered - An industry standard for quality sintered base materials. Provides a moderate balance between the speed created by a hard surface and good wax retention
Triax - Fiber tech core that increases board life and durability for all riders ripping park and streets
FSC certified Woodcore - FSC certified wood comes from forests that meet the highest environmental and social standards, supporting sustainable forest management
Medium Stone Finish - A medium structure finish that improves our fast sintered base glide. Quicker in all snow conditions, from cold morning corduroy to spring slush
Natural Wax - A paraffin-free wax compound made from natural ingredients. A non-pollutant compound held to the highest standards of glide speed
Royal Rubber Pads - Soft Royal Rubber blocks inserted into the high-pressure zones of our ABS Sidewalls dampen vibration and mellows the big impacts
The Lowdown
Rider Profile: Intermediate to Advanced
Mountain Profile: All Mountain/Freestyle/Park
Camber Profile: Quad Camber
Shape: True Twin
Base: Sintered
Flex: 7/10 | Responsive/Stiff
Condition: Brand New - Factory waxed
Length
(cm)

Waist Width
(cm)

Boot Size
(uk)

Set Back
(cm)

Rider Weight
(kg)

153

25.3

6-10

0.0

50-70

156

25.5

7-11

0.0

55-75

159

25.7

7-11

0.0

65-90

162

26.0

9-13

0.0

90-125
Salamon released their first snowboard in 1997, and since then have firmly cemented their highly respected place in the snowboarding industry, just as they have done for the last 50 years with alpine skiing, nordic skiing, hiking, trail running, and everything else associated with mountain life.
Explore Salomon