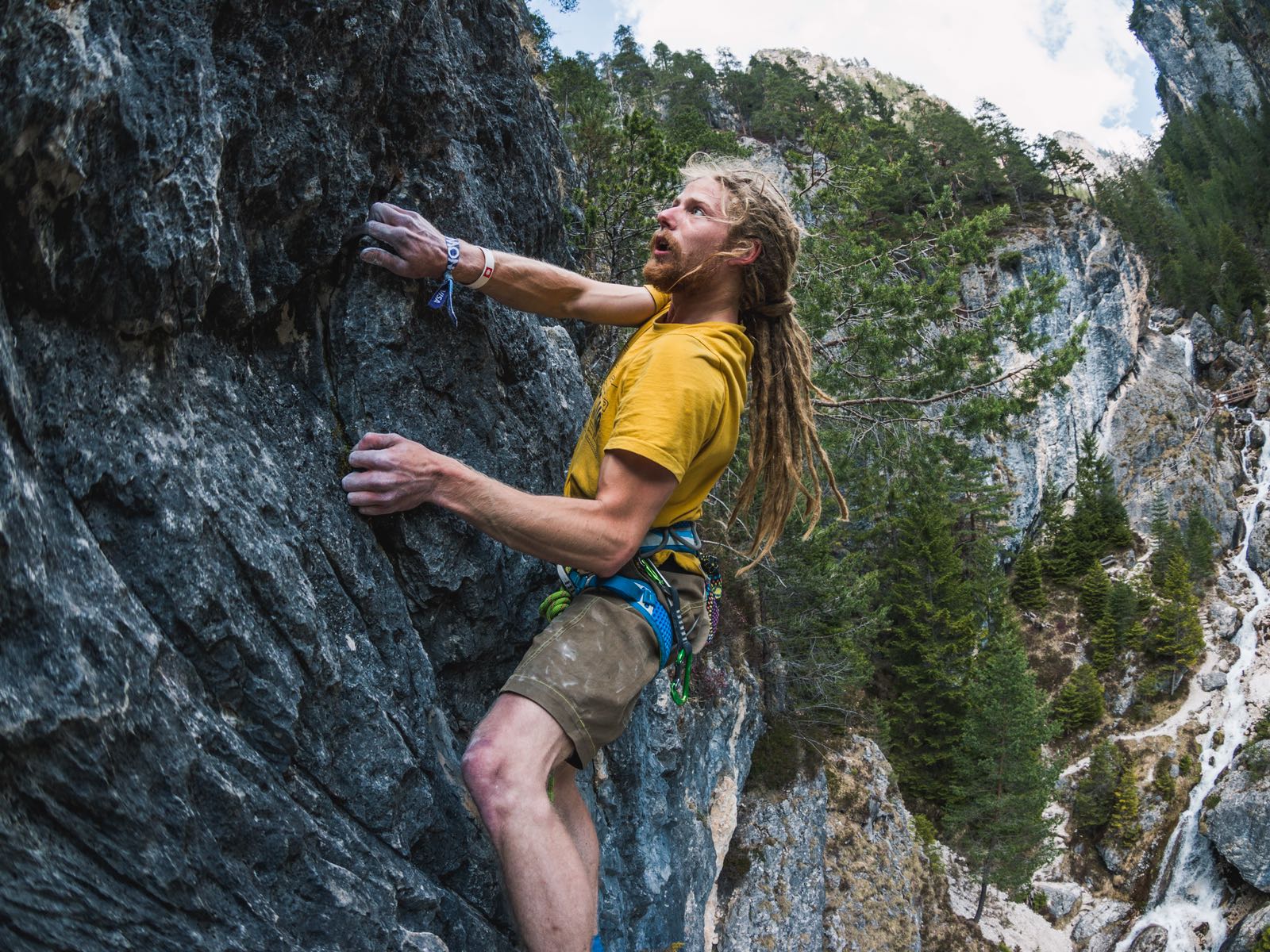 Hi, I'm Tom Hudson and I am 25 years old. I'm from Essex, but Living out of my van, driving from wall to wall, mountains to mountains to get my fix! From a very young age, I was often found climbing up and over things, even managing to climb over a stair gate before I was 9 months with my twin sister to get upstairs! My brother first took me outdoor climbing 13 years ago, at Bowles Rock, in Kent on the southern sandstone. From that day on wards I was hooked and knew that this was the sport for me.
Whilst at school, I did work experience at an outdoor pursuits centres, and then went on to study for a diploma of outdoor activities at the college of West Anglia in Kings Lynn.
I currently juggle a carpentry job with my dad and, routsetting for various climbing walls and competitions on a free lance basis, though I am also a fully qualified Climbing Wall insructor. I regularly set at the XC in Hemel Hemstead, Highsports Centres, and the Lock climbing wall in Harlow. I have been fortunate enough to be asked to set for the IFSC's Para Cup held at awesome walls in Sheffield in October 2017. I also set for the BMC's Para Climbing Series, at venues all over the country. Being involved in these events gives me great pleasure and huge amounts of inspiration watching these athletes competing and pushing the limits.
My main long term goal for the future is to become an international rout setter and the best climber I can possibly be. I am looking forward to new opportunities and rising to any and all challenges that may occur. My best competition result was second at a fun competition at the Hackney wick boulder project.