Home

>

thirtytwo STW Double Boa Men's Snowboard Boots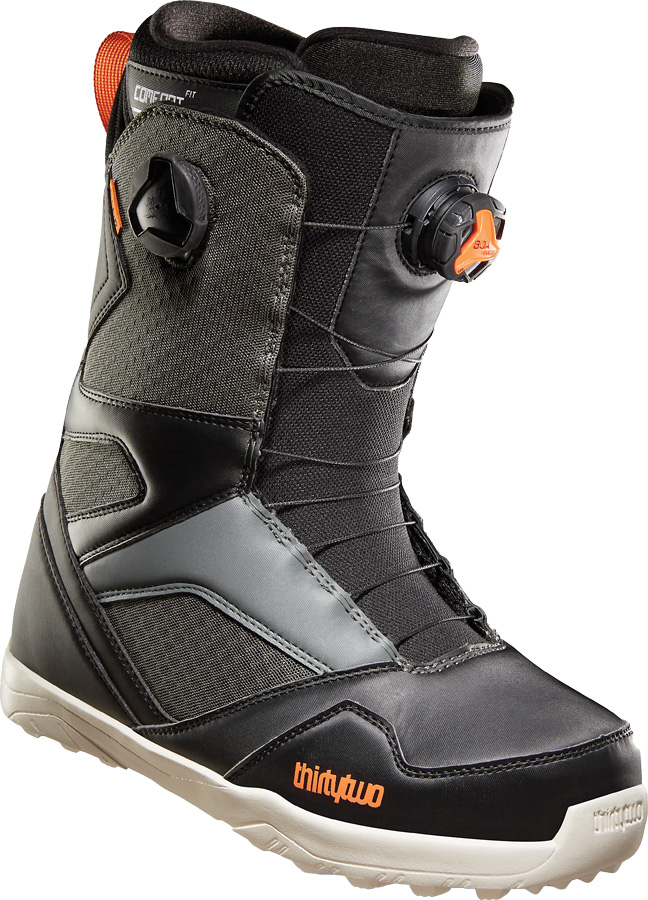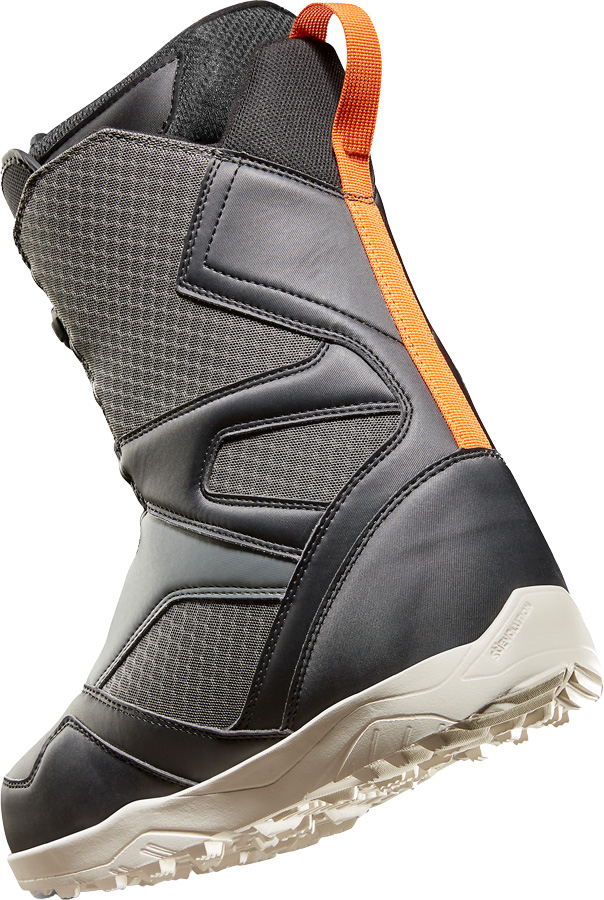 STW Double Boa Men's Snowboard Boots
This product is currently unavailable
Soft flexing, super comfortable boot from thirtytwo, with a double boa lacing system
Free UK delivery available
30 days to return
Need some help with this product?
About the thirtytwo STW Double Boa
The men's STW Double Boa from thirtytwo is a really versatile boot with great levels of warmth and cushioning, making it a perfect choice for beginners or even intermediate riders.

Thirtytwo boots are always super light and comfortable, and the STW Double Boa is no exception as it is part of their Comfort Fit range. A heat mouldable liner uses intuition foam which conforms with heat to get that perfect fit. This allows the boot to cradle your foot and reduce pressure points, meaning you can keep riding for longer. In addition, the STW Double Boa gets thirtytwo's cosy cuff.

The men's STW boot uses thirtytwo's evolution foam outsole, which makes it incredibly light as well as offering superior comfort and warmth.

The boot comes with a Double Boa lacing system, and Zonal Lock Down control which keeps your feet super secure on the mountain.

The men's STW Double Boa is a great soft and snug boot perfect for beginners or intermediates who want to be able to ride anything on the mountain.
The Lowdown
Rider Profile: Beginner/Intermediate
Mountain Profile: All Mountain Freestyle
Flex: Soft
Lacing: Double Boa with Internal Lacing System
Condition: Brand New
Features Include
STI Evolution Foam™ Outsolee - Dramatically reduces the weight of 32 boots by eliminating the need for a heavy rubber outsole. ThirtyTwo boots with Evolution Foam™ are 15% to 40% lighter than previous seasons and remain the lightest in the industry
1:1 Liner to Outsole Fit - Creating true half sizes is another huge step in achieving the best-fitting boots in the snowboard market. Using true sizes for both the liner and the shell, thirtytwo can create some of the best-fitting boots on the market, test it for yourself, you won't be disappointed
3D Molded Tongue - 3D Molded Tongue that wraps your foot for easier lacing, improved fit, and heel hold. This design also gives thirtytwo the ability to vary the stiffness of each model for customised flex and improved responsiveness
3D Molded Tongue - 3D Molded Tongue that wraps your foot for easier lacing, improved fit, and heel hold. This design also gives thirtytwo the ability to vary the stiffness of each model for customised flex and improved responsiveness
100% Heat Moldable Intuition Liners - All thirtytwo liners are heat moldable. This means you can either simply ride in your new boots, and the liners will mold themselves using the heat your feet naturally expel, or if possible, you can come into our snowboard store for a professional, personalised heat molding session with our fully trained staff to give your liners that perfect and instant custom fit.
Cosy Cuff - Super snug lining to keep your feet warm in cold conditions
Internal Lacing System - Further lacing to really secure the boot for a comfortable wear
Zonal Lock Down Control - Allows the upper and lower sections of the boot to be laced independently for the optimum fit
Heel Hold System -Provides extra support to your heel and provides maximum comfort