Home

>

Burton Process Flying V All Mountain/Freestyle Snowboard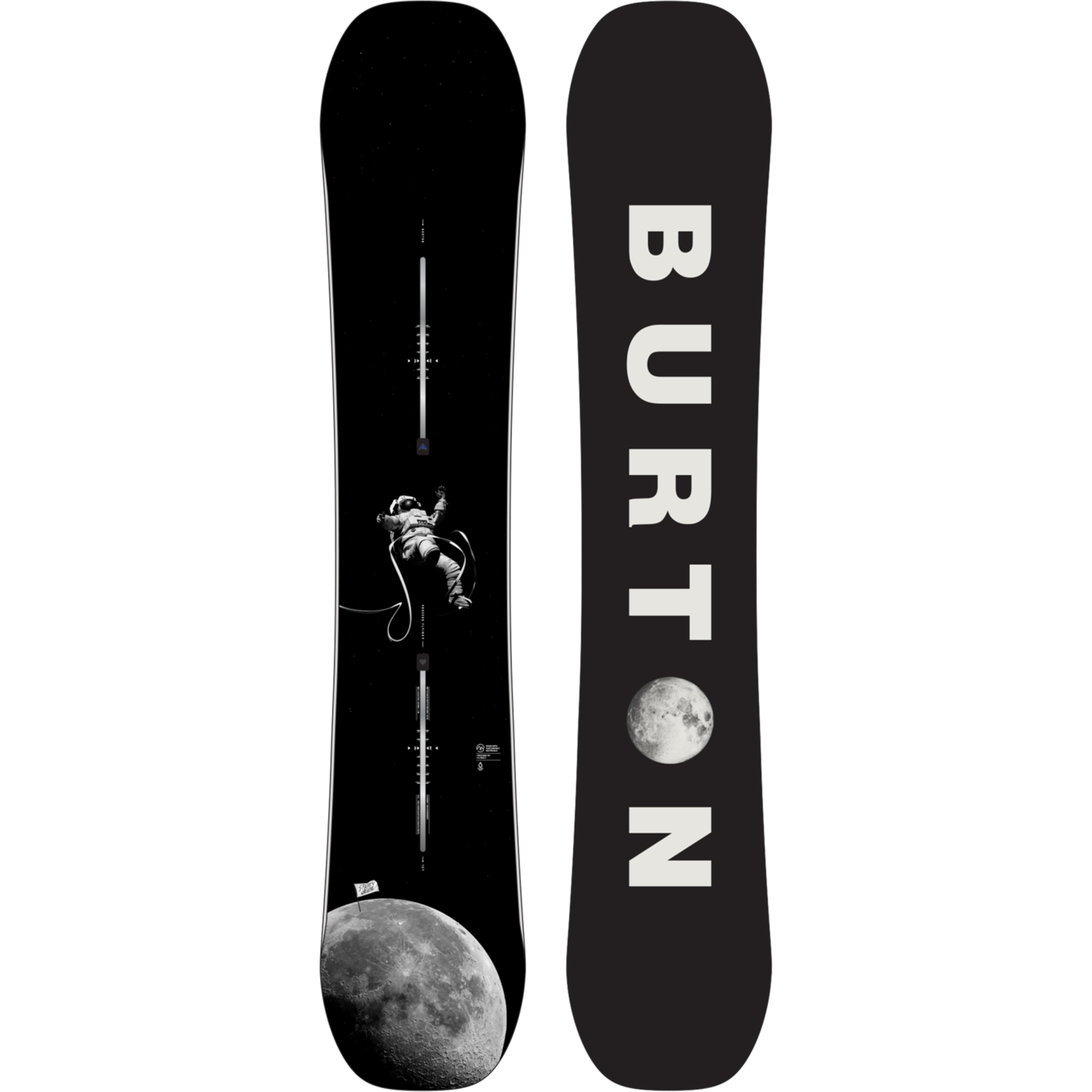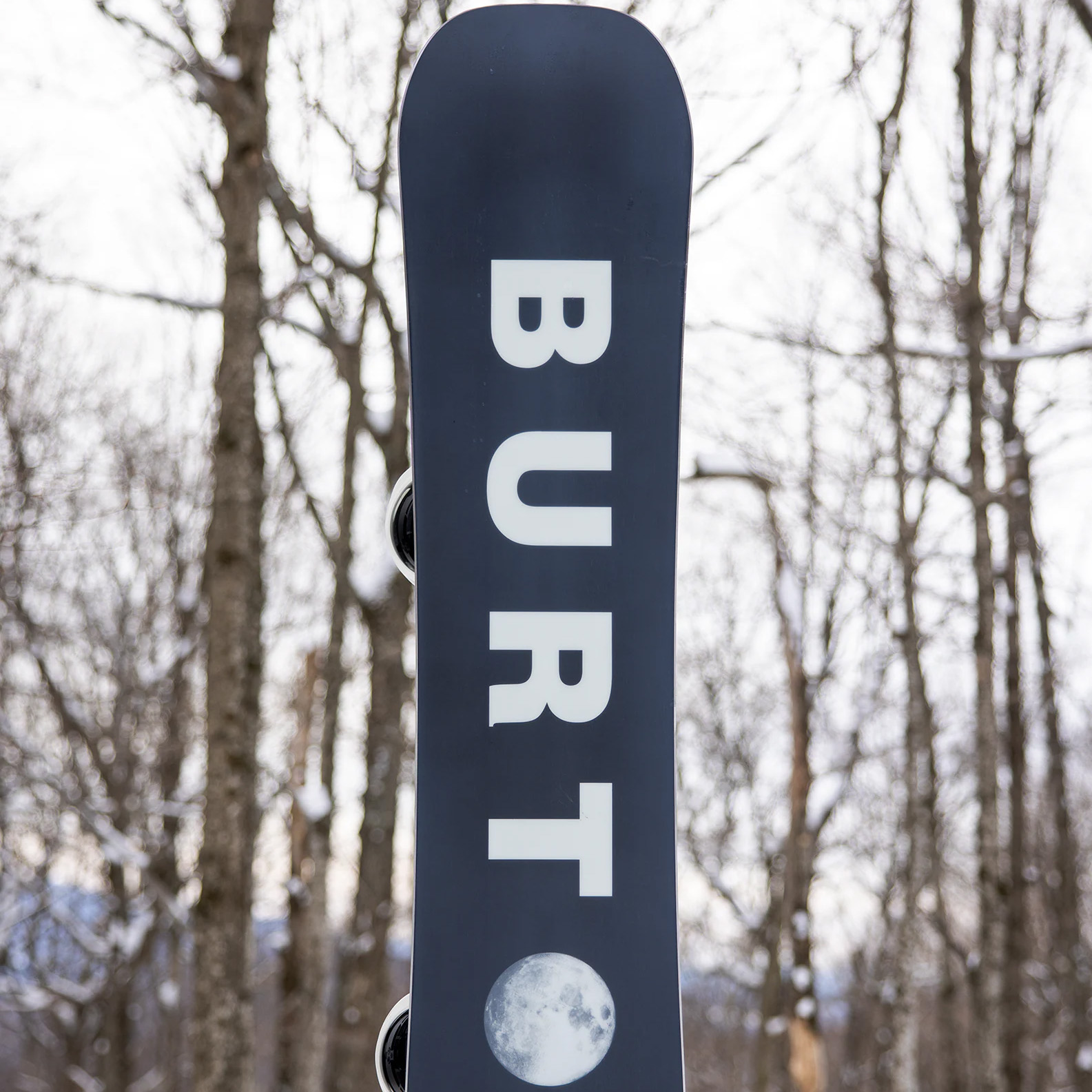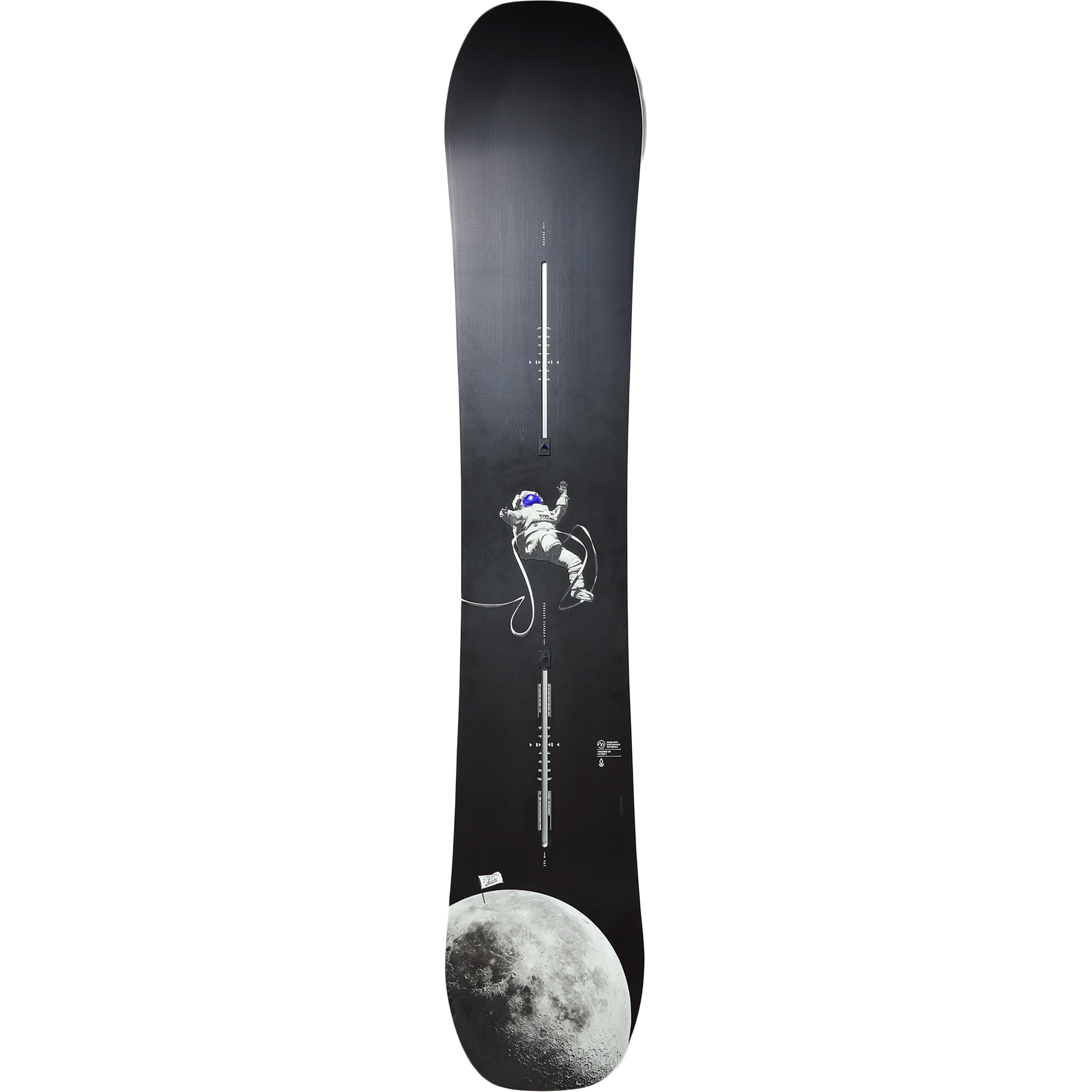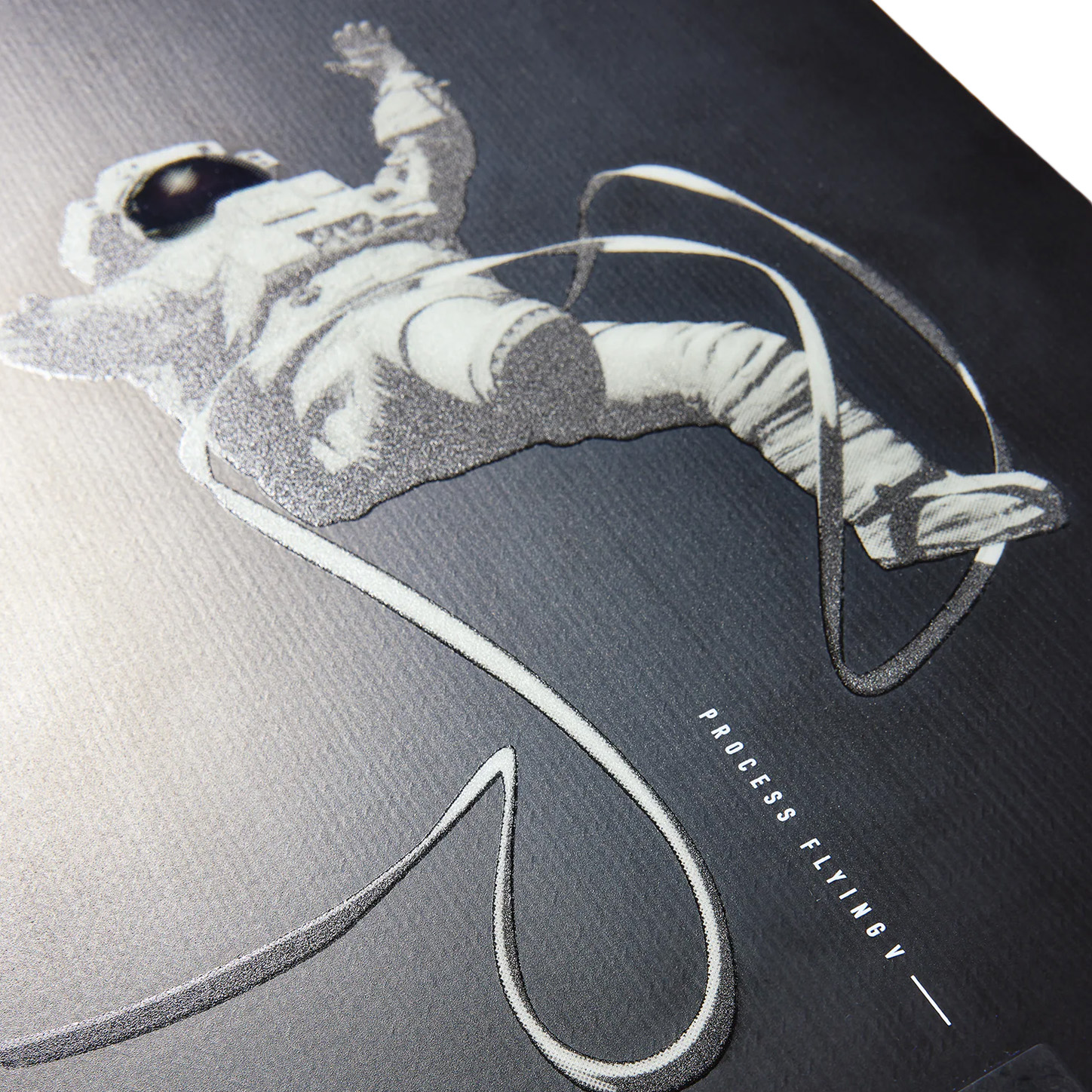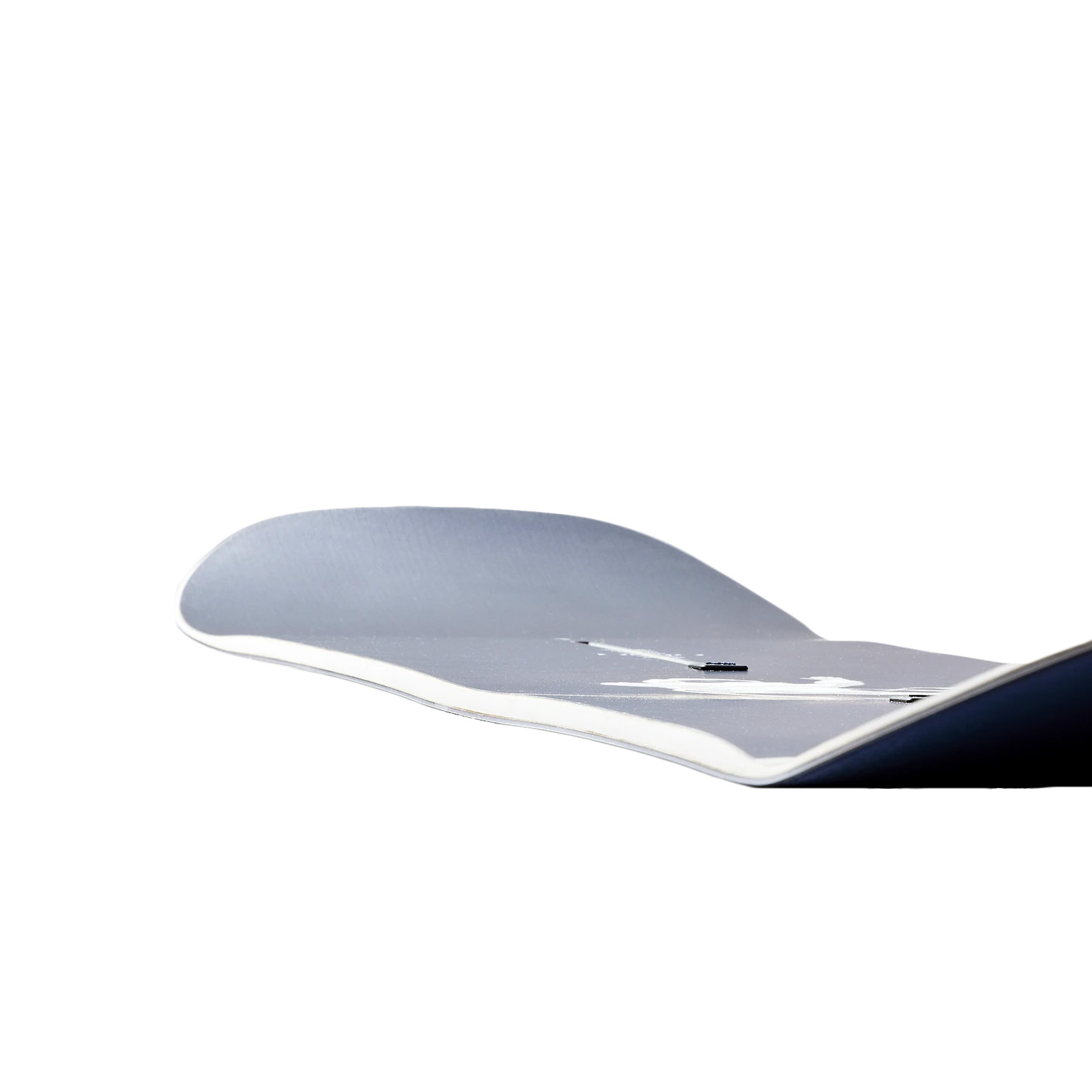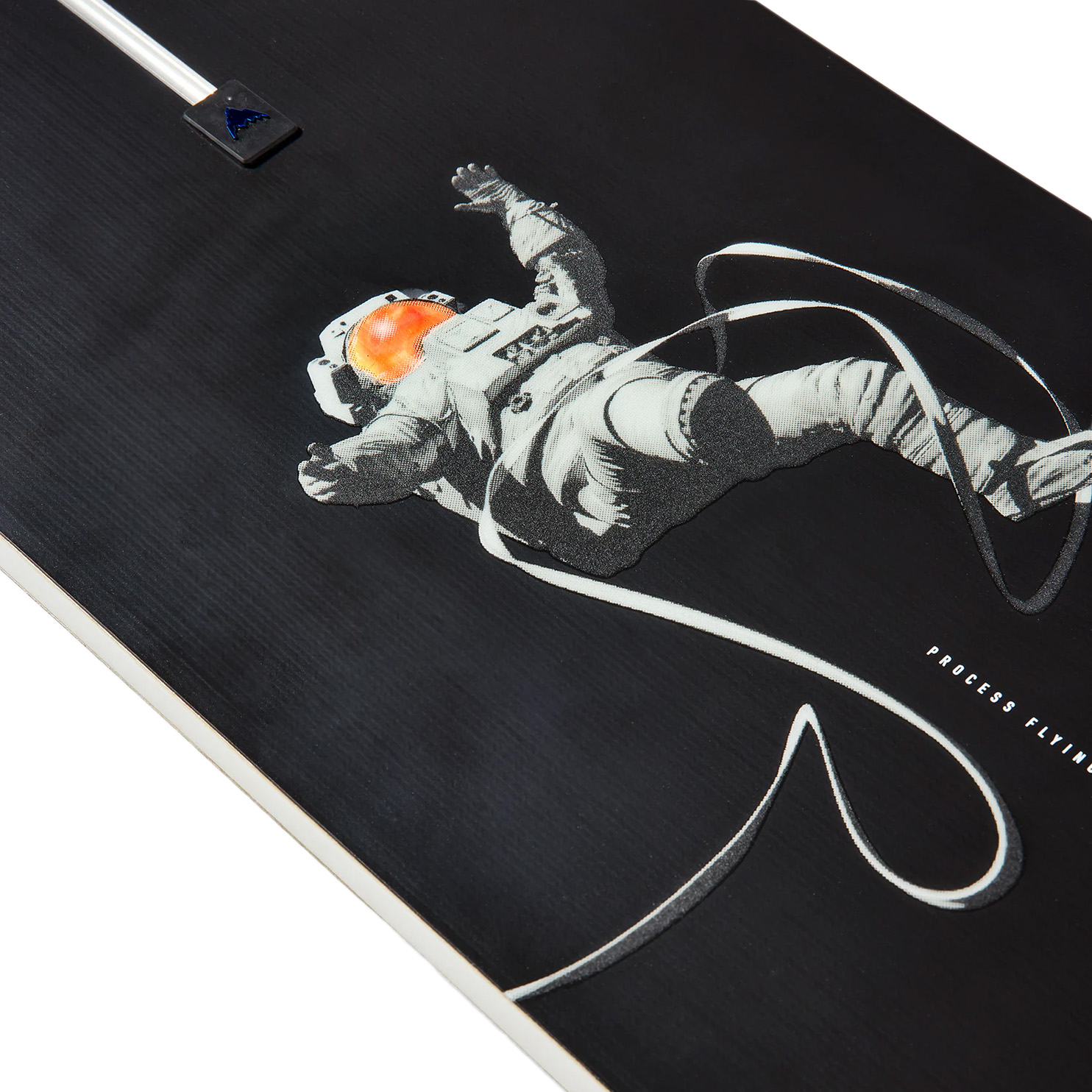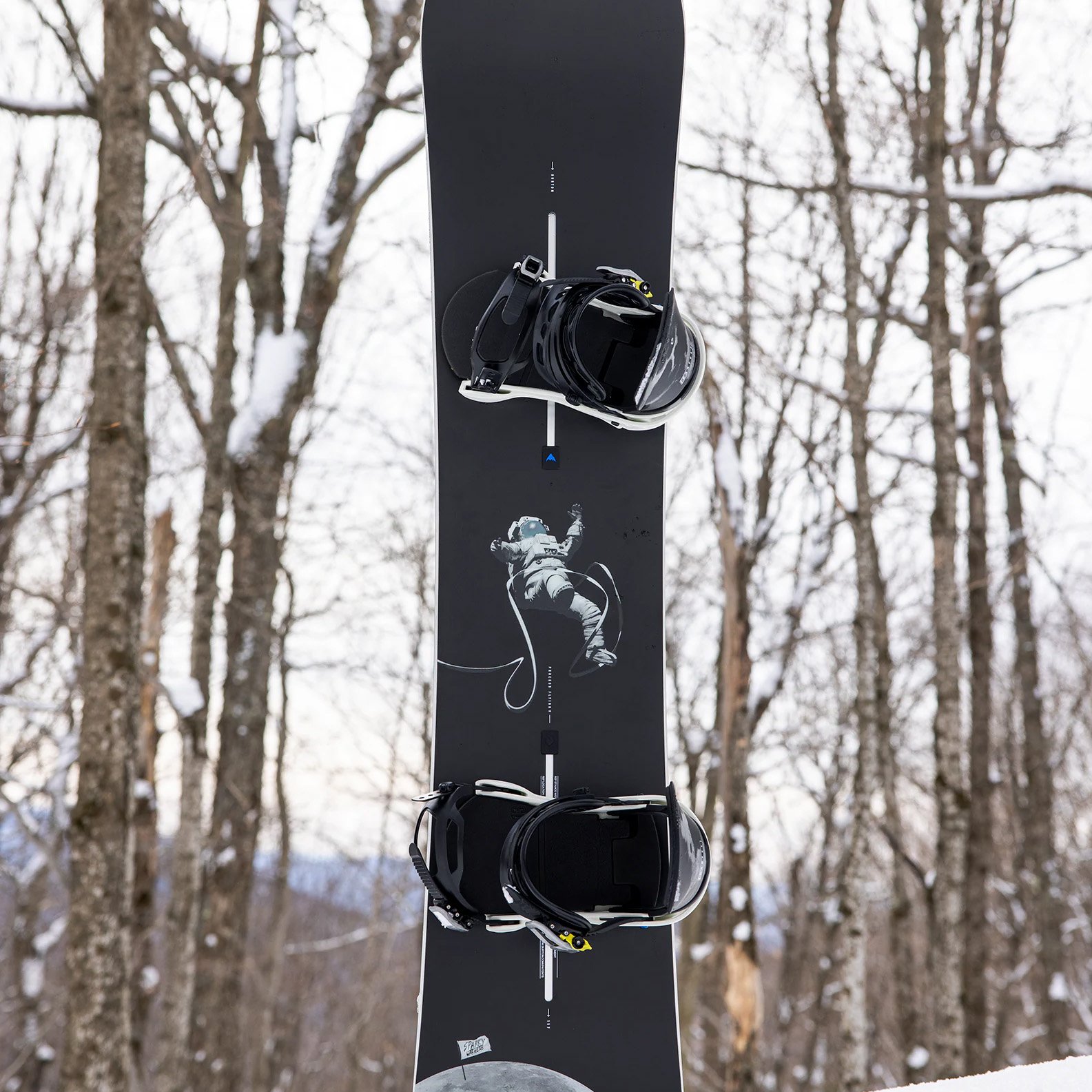 Process Flying V All Mountain/Freestyle Snowboard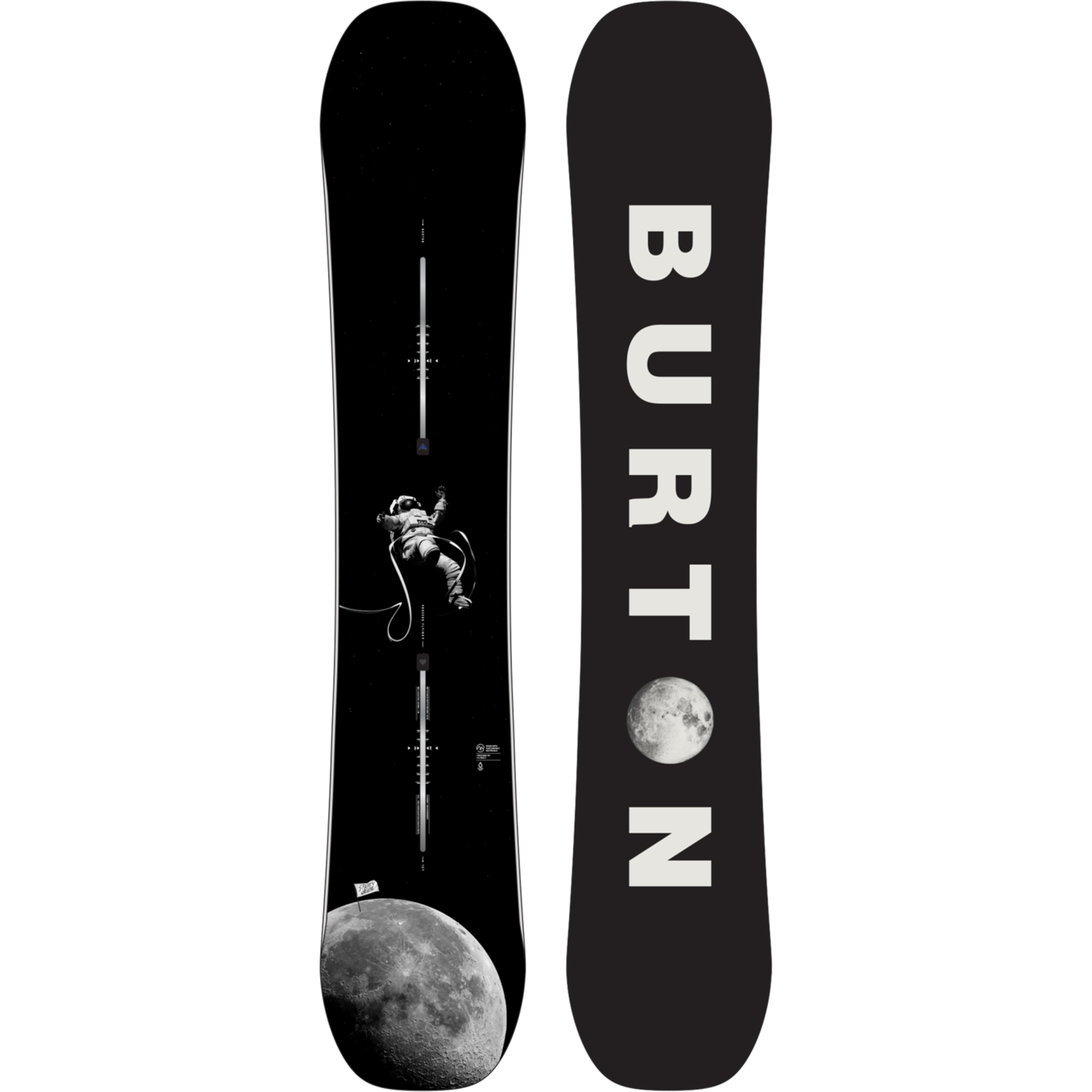 Burton Process Flying V
Light & mellow, this is the all-mountain freestyle choice of top pros like Mark McMorris
Save an extra 10%. Read more.
Free UK delivery available
30 days to return
Need some help with this product?
About the Burton Process Flying V
A chilled-out version of the standard Burton Process snowboard, the Process Flying V is tailor-made for the freestyler who wants a smoother, mellower ride and isn't looking to break world record speeds. Its Flying V hybrid camber profile with a mellow feel and all-mountain versatility makes it much easier to ride. Yep, on this fella you can seamlessly go from piste to powder to park all on one board.

The Process Flying V uses Burton's Super Fly II 700G core which is incredibly light at just 700 grams but with a great strength-to-weight ratio for a bombproof construction. Added to the core is Dual Zone EGD which uses wood aligned along the toe and heel edge perpendicular to the core for consistent edge hold and a nice predictable ride. Add Squeezebox into the mix too and you get a board that you can really load up with energy for huge pop and snap.

The difference between the standard Process and the Flying V is the hybrid camber profile which provides a loose playful ride, with very easy turn initiation making it nice and forgiving. It has a slight setback stance too which keeps you stable in powder and when floating on top of the soft stuff. And if you do want to you can push it further back for an even more surfy ride in powder.

The Process Flying V also has a deep curve on the tip and tail called the Scoop. This exaggerated tip and tail shape raise the edges to give you a more forgiving, catch-free ride as you take your freestyle ventures all over the mountain. With Frostbite Edges added in and you get a board that's super easy to ride but also has incredible grip, especially on ice and hardpack.

With a relaxed versatility that's perfect for everyone from beginners all the way up to advanced riders that want to mix it up and really push their riding further, the Process Flying V from Burton is pretty much up for anything.
Features Include
Super Fly II 700G Core - Stronger and lighter woods target specific areas of the core to pr and strength with a lower overall weight
Dualzone EGD - The wood grain is positioned along the toe and heel edges in two continuous zones that are perpendicular to the rest of the wood core for consistent edge-hold and added strength
Squeezebox Core Profiling - Burton's most versatile profile improves pop and performance through the balance of thicker, more powerful core sections with thinner, more flexible sections. Rider energy is transferred outward from beneath the feet, energizing the tip and tail while making the board snappier, more stable, and easier to manipulate
Scoop - This exaggerated tip and tail scooping turns up the edges for a looser, more forgiving feel that adds catch-free fun when riding everything from a knee-high box to neck-deep powder
Frostbite Edges - Edges that extend out slightly beneath your bindings for tremendous edge-hold on hard, icy conditions
Pro-Tip - Tapered tip and tail thickness reduces swing weight for easier mobility
Triax Fibreglass - Versatile and consistent flex and response that's predictable and smooth to ride
Infinite Ride - Burton break the board in at the factory so it rides the same on day 1 as it does on day 100
Super Sap Epoxy - A bio based resin that reduces the carbon footprint by 50% compared to conventional epoxies.
The Channel - Rather than using a 4x4 system, Burton have introduced the Channel system which allows you to fully adjust your stance width and angles. Your bindings will have to be compatible with the Channel and conversion discs can be bought separately. Burton offer a 3 year warranty on all boards with the Channel
Twin Shape - Perfectly symmetrical for a balanced ride so you can spin and stomp with outstanding stability whether you're riding regular or switch
Flying V Bend - Features rocker zones between and outside your feet for enhanced playfulness, and float and camber zones underneath your feet that focus edge control for crisp snap, added pop, and powerful turns
Twin Flex - Perfectly symmetrical from tip to tail for a balanced ride that's equally versatile regular or switch
Sintered Base - Durable and highly porous, providing added durability and superior wax absorption for greater overall glide
The Lowdown
Rider Profile: All Abilities
Mountain Profile: All Mountain / Freestyle
Camber Profile: Flying V Hybrid Camber
Shape: True Twin
Base: Sintered
Flex: Soft
Condition: Brand New - Factory waxed
Binding Compatibility: Requires bindings compatible with EST/ICS mounting system.
Length
(cm)

Waist Width
(cm)

Boot Size
(uk)

Set Back
(cm)

Rider Weight
(kg)

152

24.9

7-11

1.25

54-82

155

25.1

7-11

1.25

54-82

157

25.2

7-11

1.25

68-91

157W

25.7

8-12

1.25

68-91

159

25.5

8-12

1.25

68-91

159W

26.0

9-13

1.25

68-91

162

25.7

8-12

1.25

82-118

162W

26.2

9-13

1.25

82-118
Burton is the pinnacle of snowboarding and the absolute soul of the sport we all love. Since 1977 when the brand was founded by Jake Burton Carpenter in a Vermont barn, he spent the rest of his life dedicated to snowboarding with a burning passion to create innovative products, which has pushed the sport beyond boundaries ever thought possible.
Explore Burton