Home

>

Giro Balance Ski/Snowboard Goggles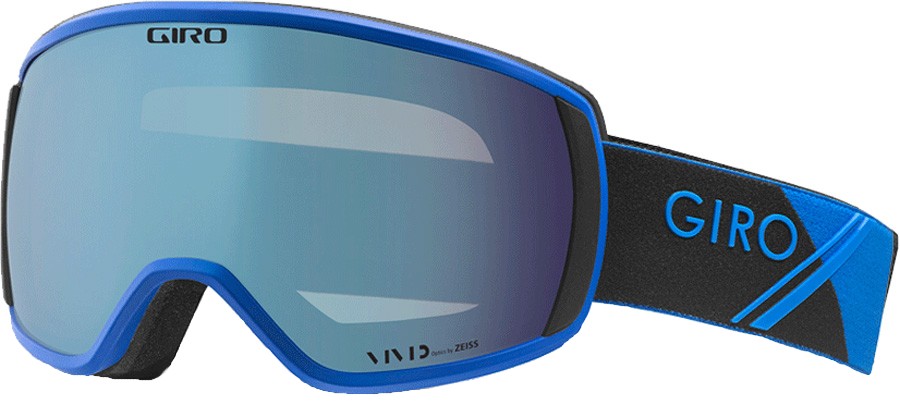 Balance Ski/Snowboard Goggles
This product is currently unavailable
All of Giro's EXV tech packed into an all new low profile framed goggle.
Free UK delivery available
30 days to return
Need some help with this product?
About the Giro Balance
The Giro Balance ski/snowboard goggle has a timeless classic full frame design. With a high quality spherical lens offering super clear vision with massive range of vision, has OTG compatibility so the Balance can be worn over glasses. The result is a super comfortable goggle which offers extremely high clarity vision in all conditions.

The Balance goggles includes premium Zeiss Optics, the Toric VIVID lens. Developed by Giro in partnership with Zeiss Optics to vastly improve the visual experience on snow by enhancing overall contrast and definition for unprecedented clarity. Conventional google lenses will try to eliminate blue light as was believed to be bad light when riding.

However Snow isn't white and is infact blue from sky reflection, Giro researchers have proven that blue light is fundamental in processing the terrain of the snow. VIVID Lens tech manipulates blue light by enhancing the contrast of the blue light while blocking harmful UV light, essentially filtering out the haze for a crisper vision so you can focus and spot your lines on the slopes. This will help to reduce eye strain known on conventional googles so you can ride much longer without fatiguing your eyes!

The Balance goggle owes its wide angle vision to the EXV technology. EXV consists of a stripped back frame design to give the best possible peripheral awareness. With the Balance goggles there will be no blind spots and you'll never miss a moment on the mountain!

With anti fog coating you can be at ease with crystal clear vision when things get heated on the mountain. The inside of the frame has triple layer face foam with a micro-fleece backing, this is breathable and keeps out the wind and cold air.
Features Include
EXV - Expansion View Technology gives increased peripheral vision and overall expanded view
Triple Layer Face Foam - 3 layers of face foam of varying densities provide a seal between the goggles and your face, this foam is backed by micro-fleece and it seals out the elements whilst wicking away sweat
Anti-Fog Coating - The lenses are coated to resist fog
OTG Compatible - Over the glasses friendly
Toric VIVID Zeiss Lenses - Engineered specifically to optimize light conditions experienced on-snow, Blue light is imperative to allowing the human eye to read the contrast of snow conditions and variables in terrain on snow. Therefore enhancing contrast and definition, reducing eye strain, improving reaction time and boosting confidence
The Lowdown
Lens Type: Spherical
Lens Tint: Vivid Royal
Lens Finish: Mirror
UV Protection: 100% UVA/B/C protection
Strap: Wide adjustable strap
Case: Micro Fibre Goggle Bag
Helmet Compatibility: Compatible with all Giro Helmets and most other brands of helmets worn over or under the helmet
Interchangeable Lenses: Yes - Available Here
Extra Lens Included: No
Giro
Based in Scotts Valley, California, Giro is a worldwide leader in high-performance protective gear and accessories for action sports and active lifestyles.
Explore Giro