Home

>

Rome Flare Women's Snowboard Bindings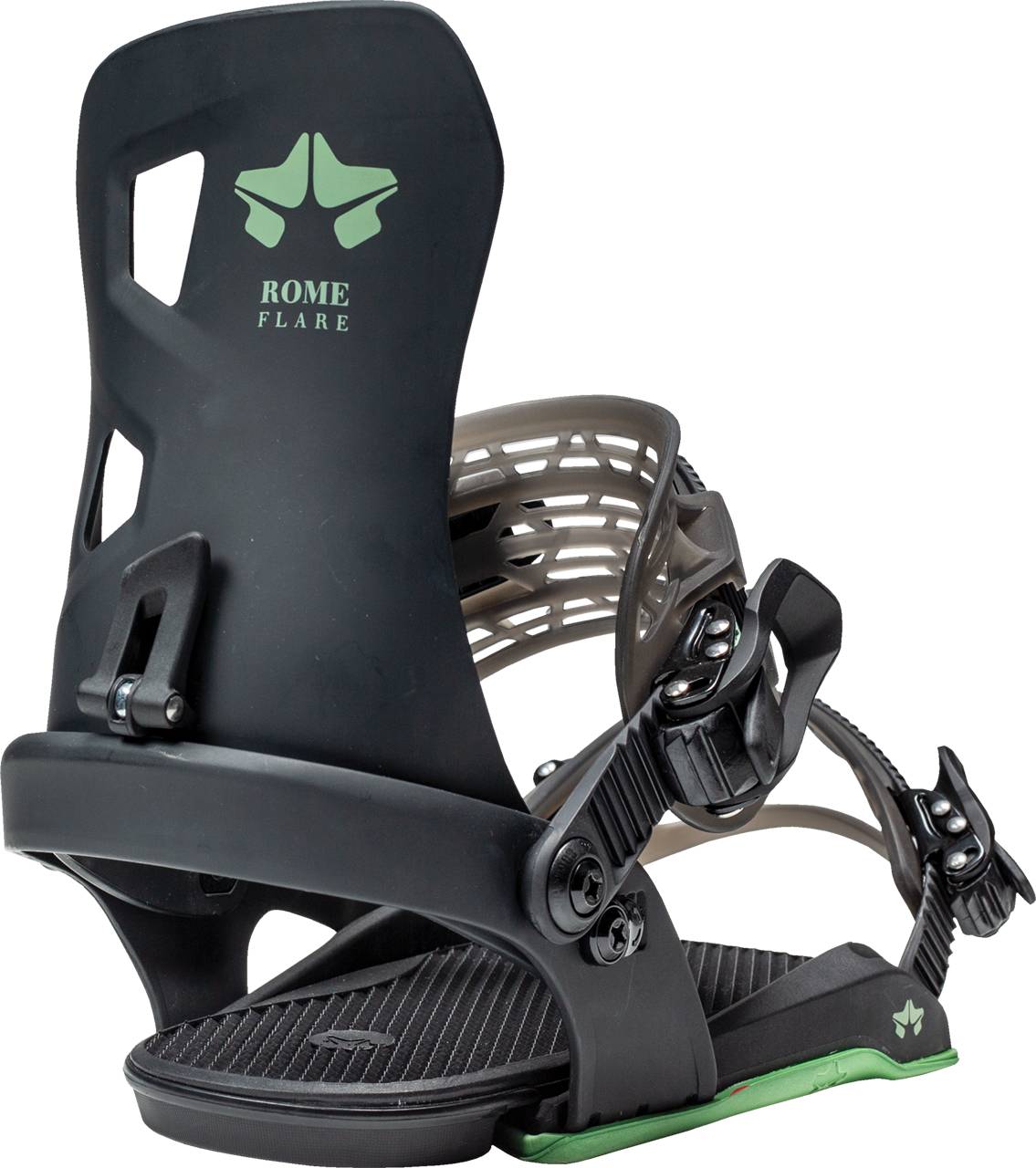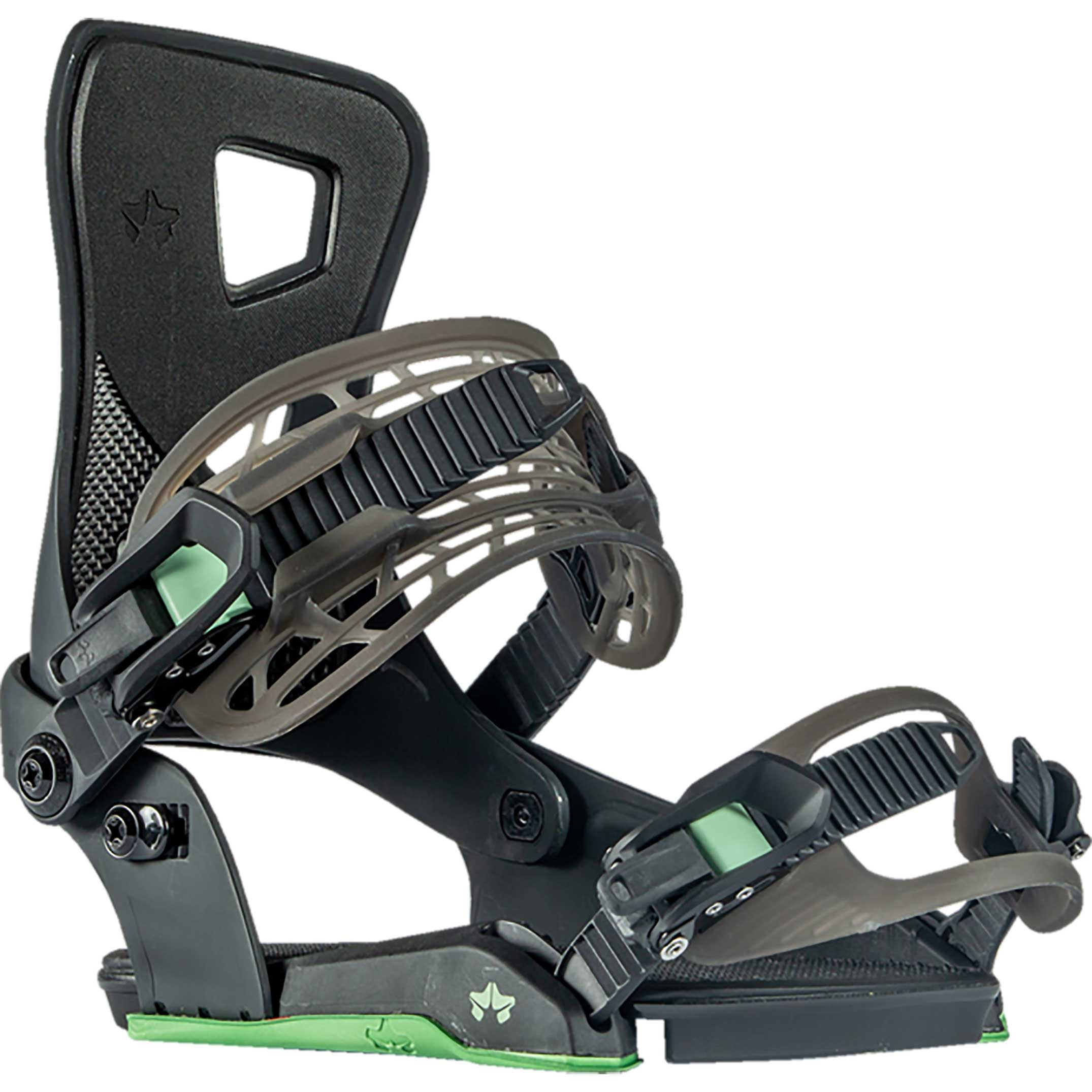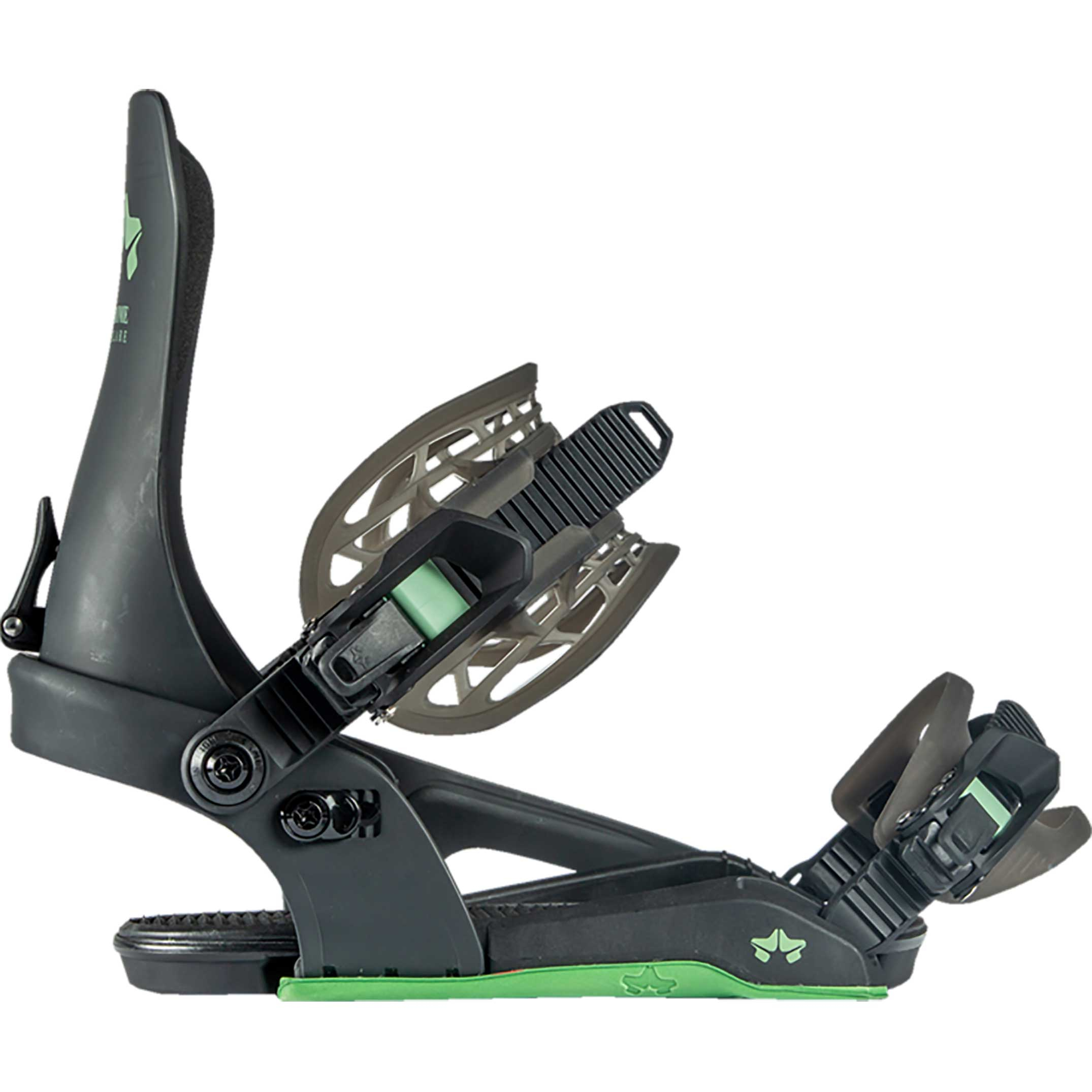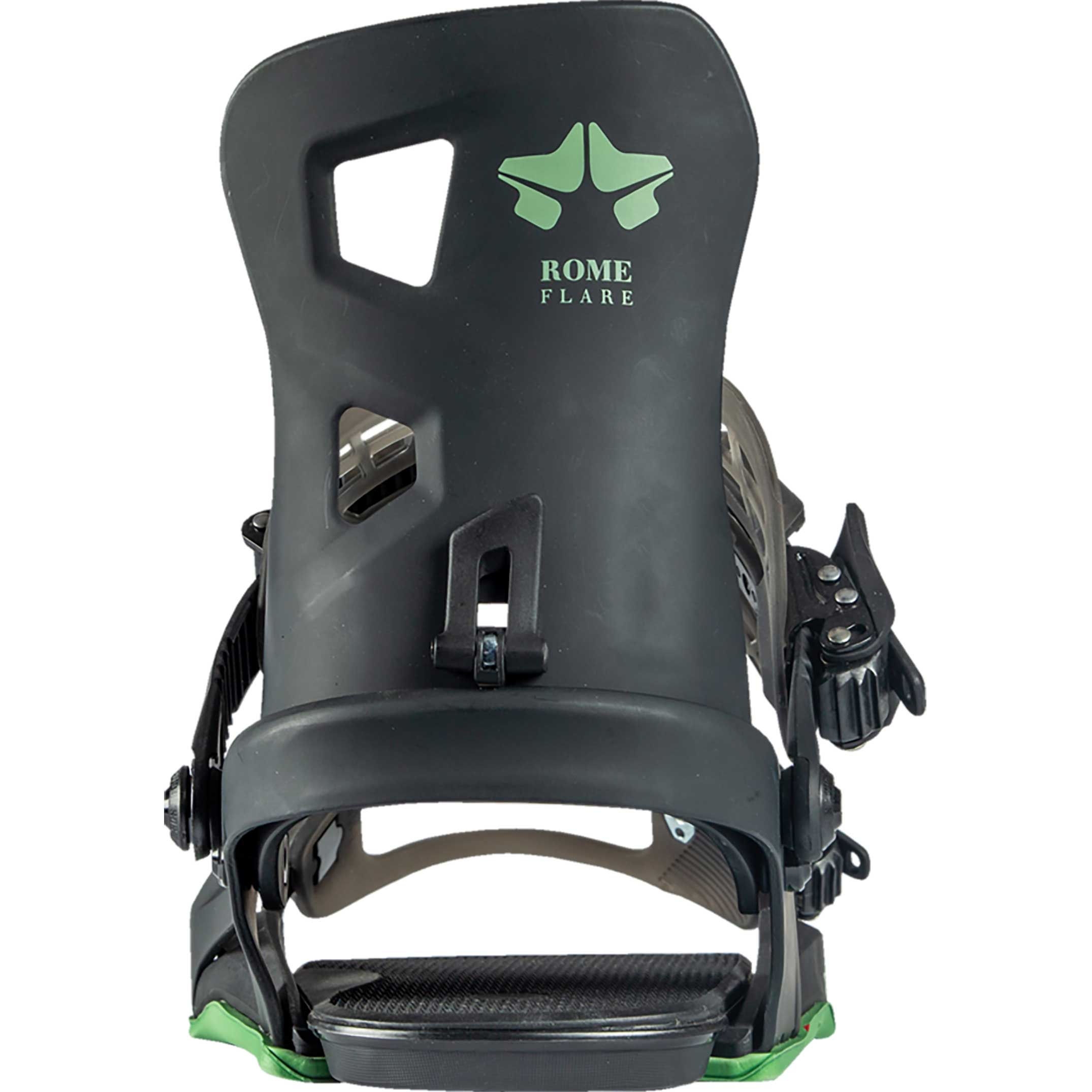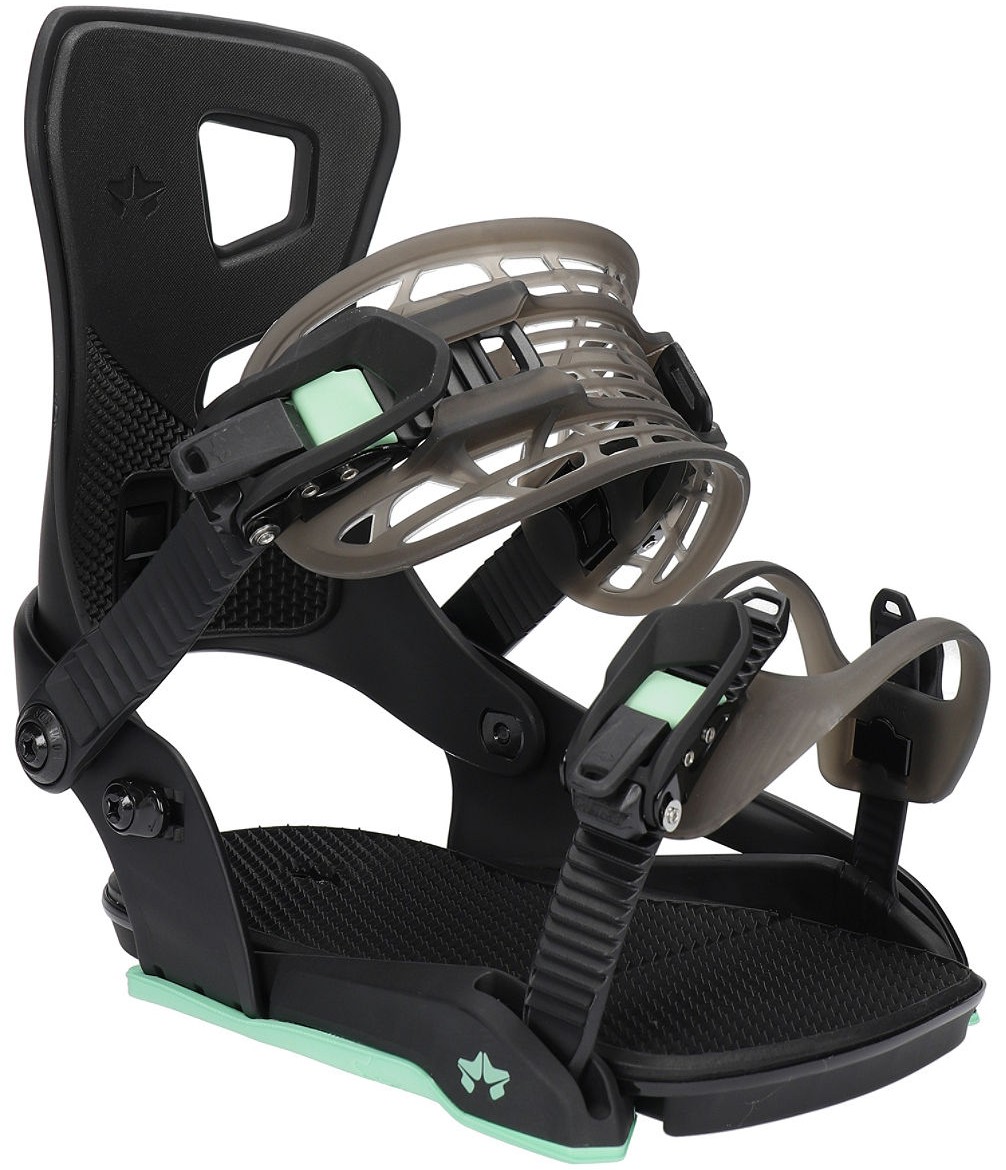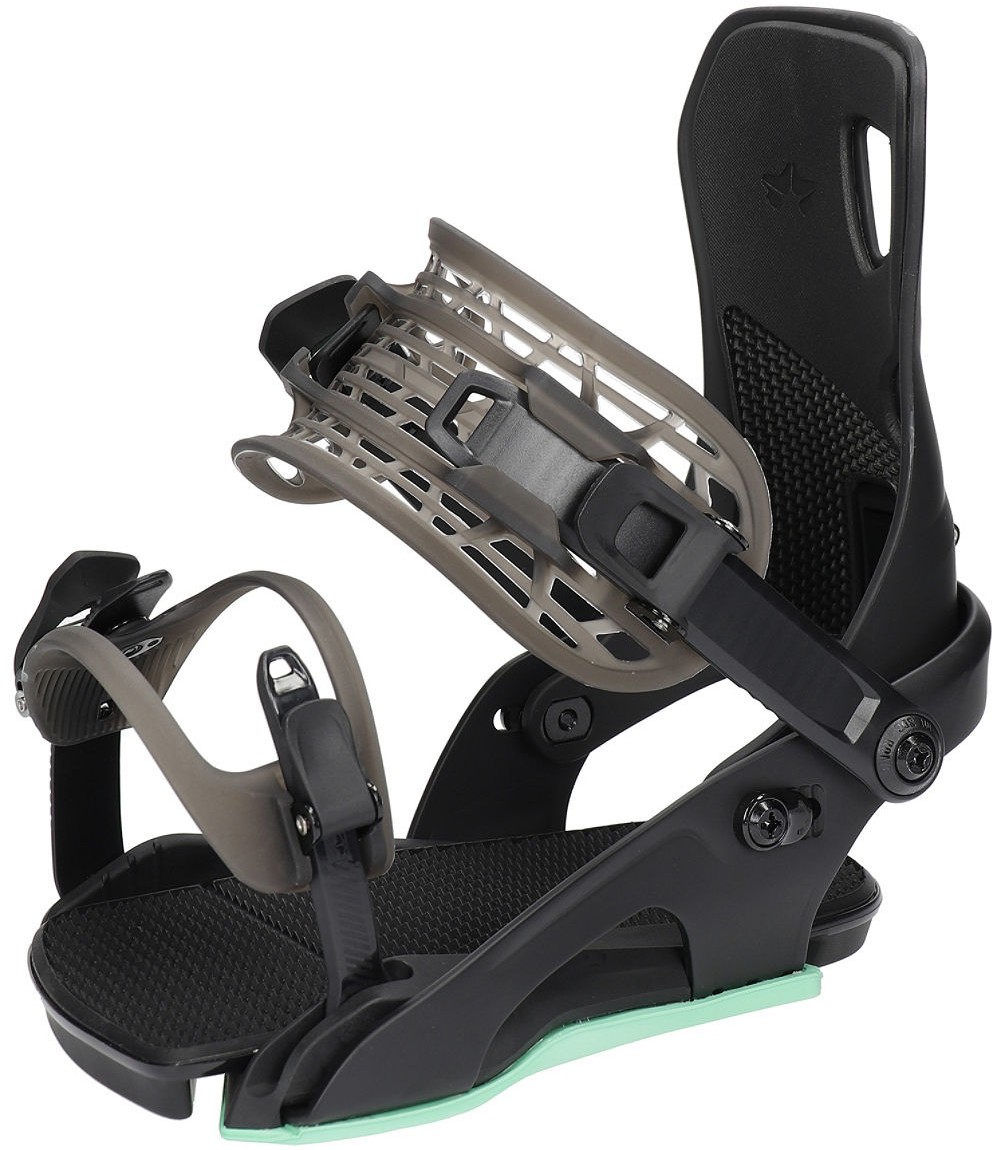 Flare Women's Snowboard Bindings
This product is currently unavailable
A lightweight all-mountain binding that is perfect for everything from pow to park!
Free UK delivery available
30 days to return
Need some help with this product?
About the Rome Flare
The 2021 Rome Flare women's bindings offer essential all-mountain performance for mellow, cruiser days as well as more technical sessions. Featuring Asym UnderWrap construction, the Flare brings Rome's signature flex and power combination to a full spectrum of female riders looking for a comfy binding that can handle it all.

Built for everyday heelside power, the asym highback is sculpted to fit and flex specifically for women riders. It is shaped to the contours of a woman's calf to simultaneously deliver heelside control and unmatched comfort.

The Crux features Rome's Pureflex ankle straps which are medium flexing in a minimalist design. The Crux's Puregrip toe straps have been built for simplicity, their simple design is lightweight and versatile, providing a secure fit to your boots.

Rome's AsymWrap Fixed Heel Hoop uses three points of heel hoop connection and Rome's UnderWrap concept at a single point on the medial side of the toe. This allows the Flare to smoothly flex side to side, while still laying down direct edge-to-edge response.The platform focuses on a smooth, flexible feel for riders who like to surf freeride terrain as well as riders who like to tweak it out and hit freestyle features.

The Flare is a super-versatile, lightweight ladies binding that is perfect for all-round rippers!
Features Include
Women's Asym Flare Highback - Women's specific asymmetric highback reduces pressure on the calf while giving great response through correct anatomical support
Full Highback Rotation - Customisable rotation options for alignment with the heel edge, improving transmition to the board with evenly distributed pressure
AsymWrap Fixed Heel Hoop - With three points of heel hoop connection and Rome's UnderWrap concept at a single point on the medial side of the toe, the AsymWrap platform focuses on a smooth, flexible feel
EVA SubBase Pad - EVA padding fills the gaps between the board and the bindings for a smooth flex
Pureflex Ankle Strap - Built with maximum coring and minimally styled, this ankle strap is medium flexing and built to tweak.
Puregrip Toe Strap - Built for foolproof simplicity, this minimalist styled toe strap has maximum coring for a lightweight and versatile design
Quickstrap Technology - Tool free strap adjustment. Less tools mean happier snowboarders
Quick Lock Forward Lean - Tool free forward lean adjustment. More smiles!
The Lowdown
Rider Profile: All levels will love it
Mountain Profile: All mountain Freestyle
Flex: Medium 7/10
Compatibility: Standard 4 hole
Condition: Brand New
Rome SDS - Snowboard Design Syndicate - Rome was founded on the idea of riders having a voice in their passion—and having all types of riders contribute designs into the Syndicate. We have a wide range of snowboards and apparel goods, you are now able to browse Rome's collections on our website.
Explore Rome