Home

>

Roxa RFIT 130 I.R. GripWalk Ski Boots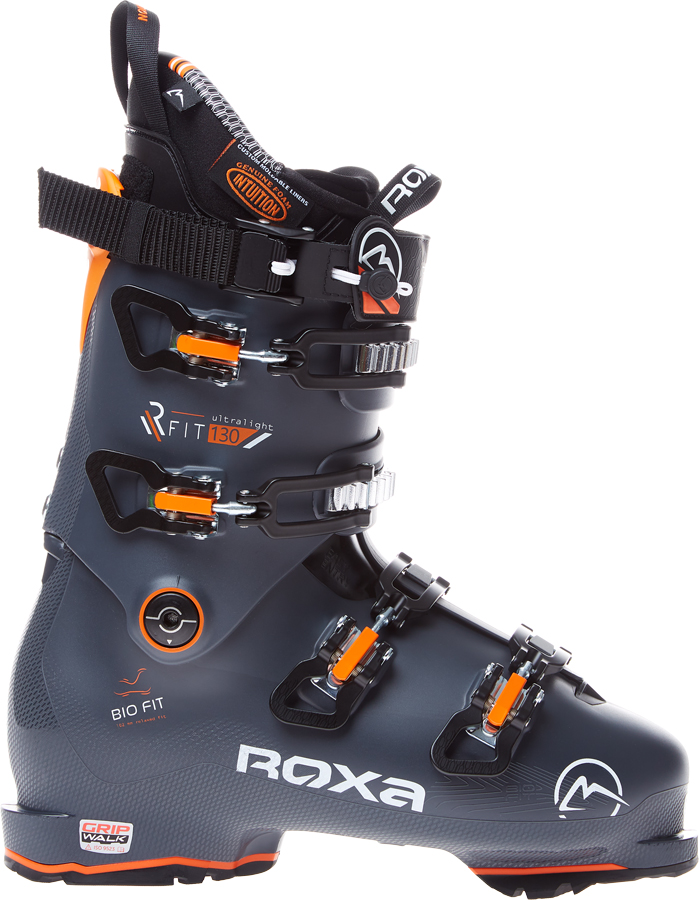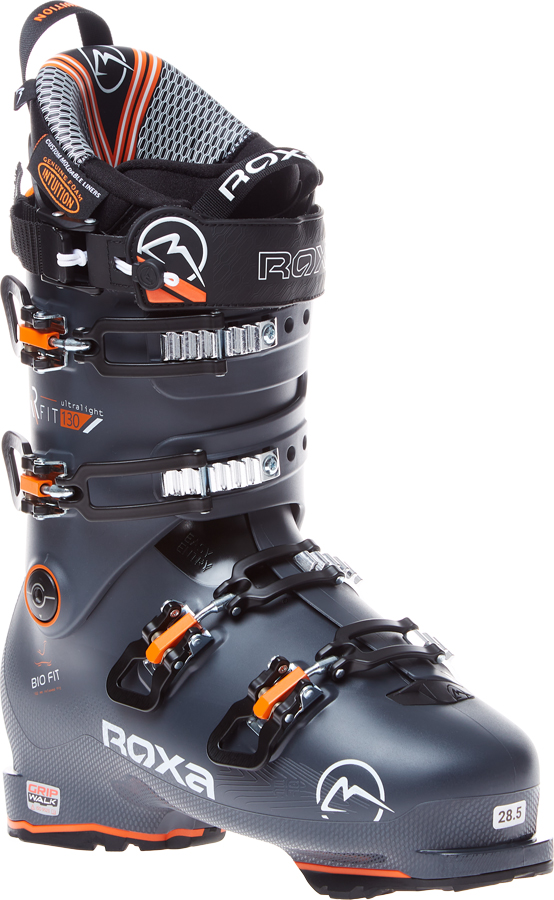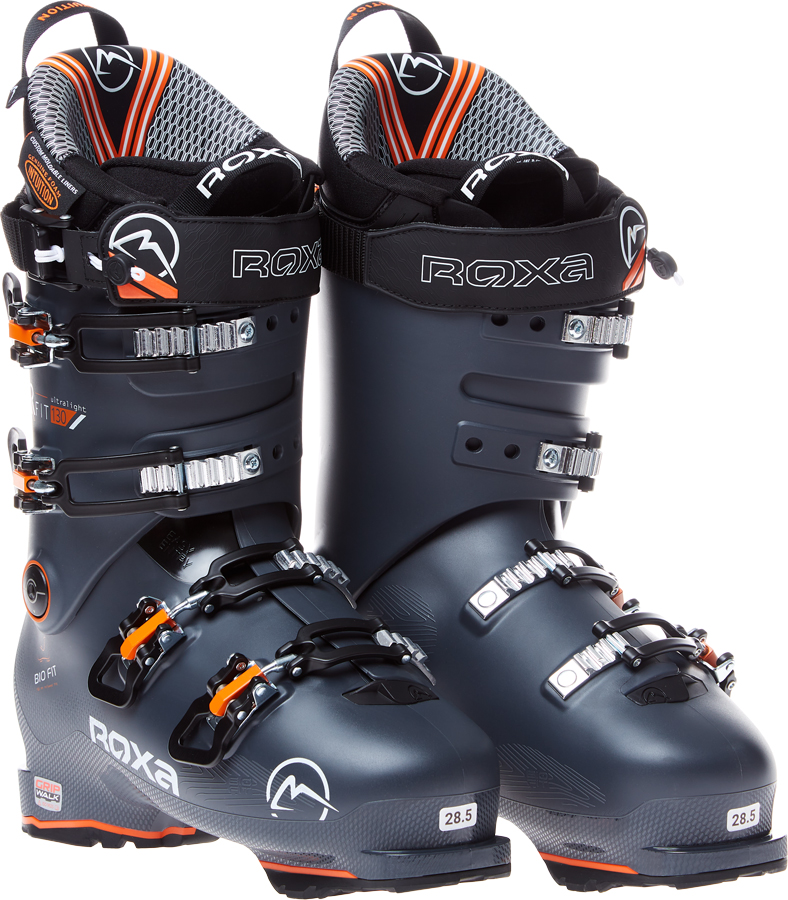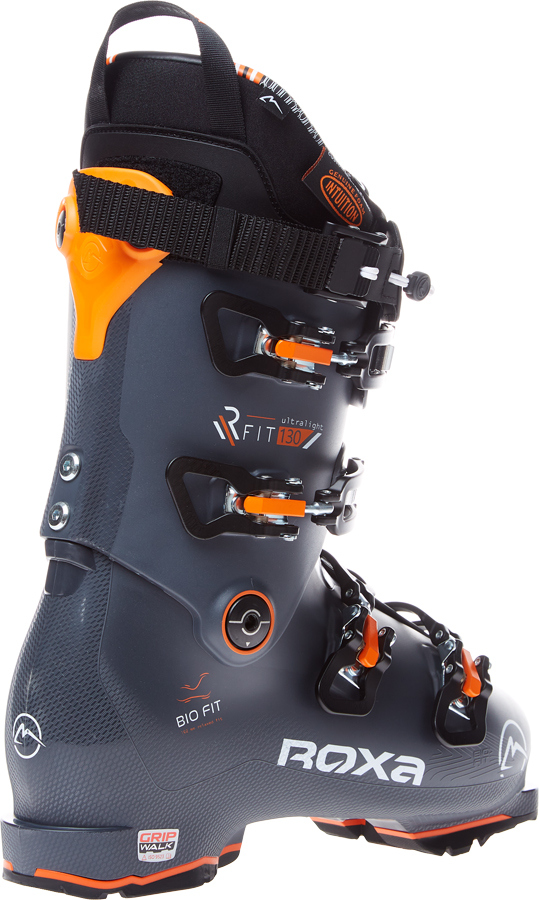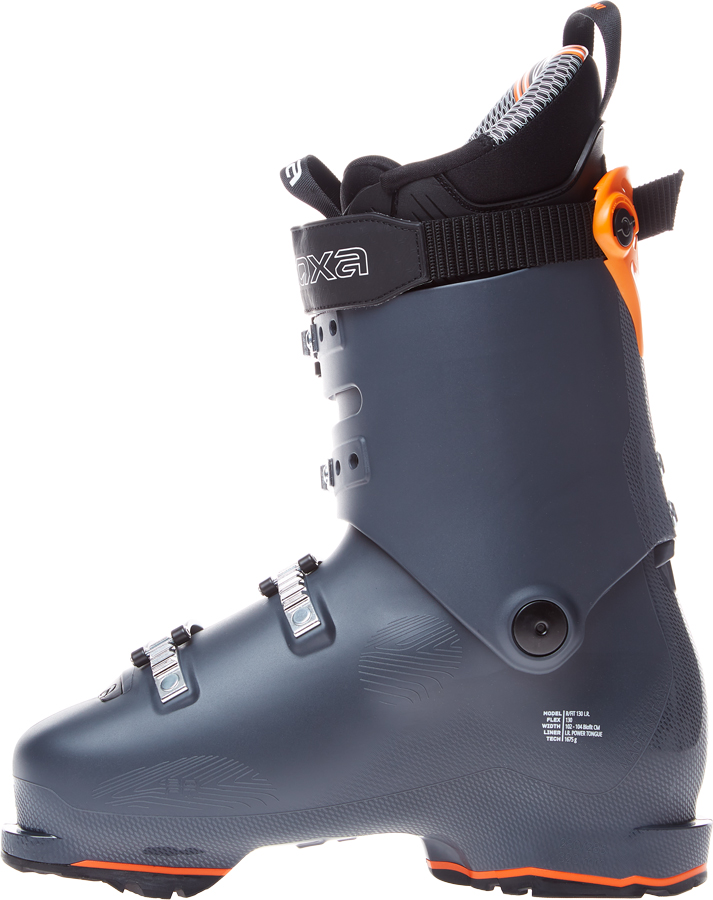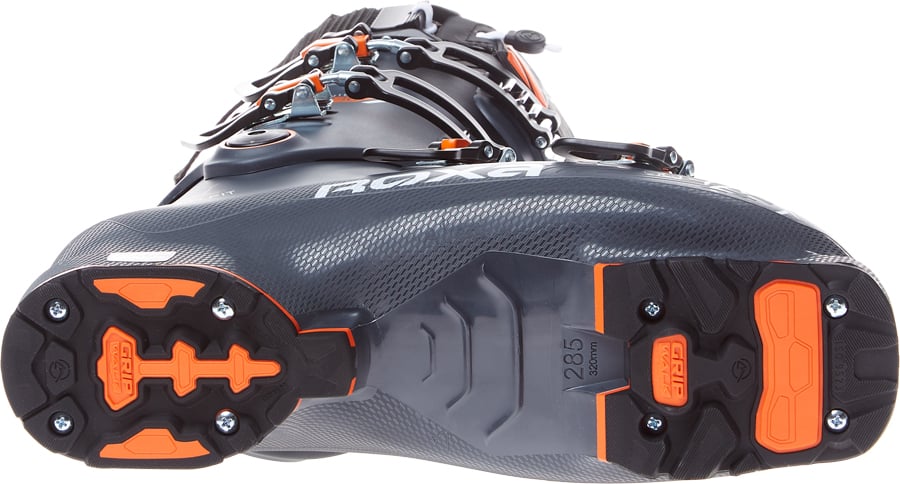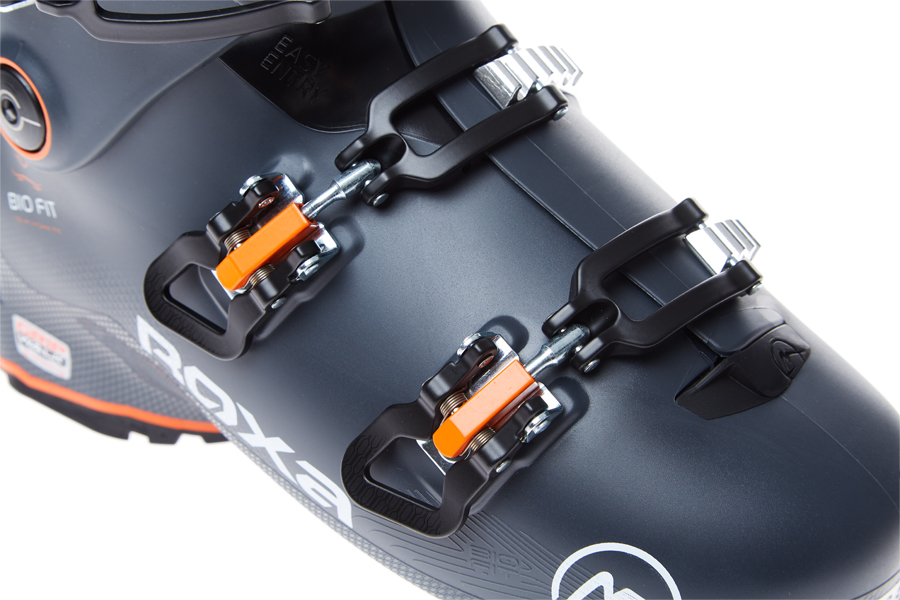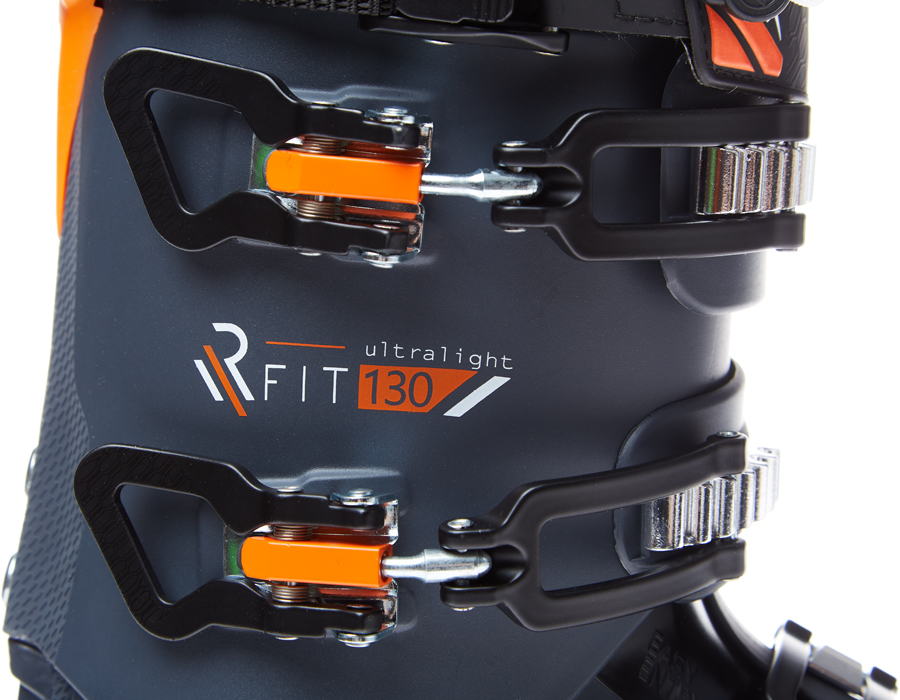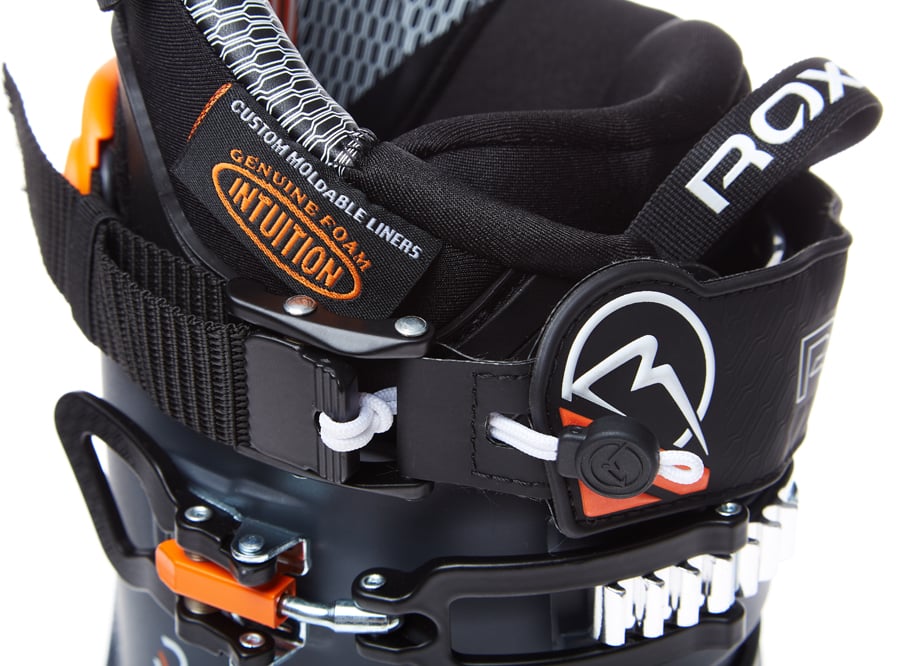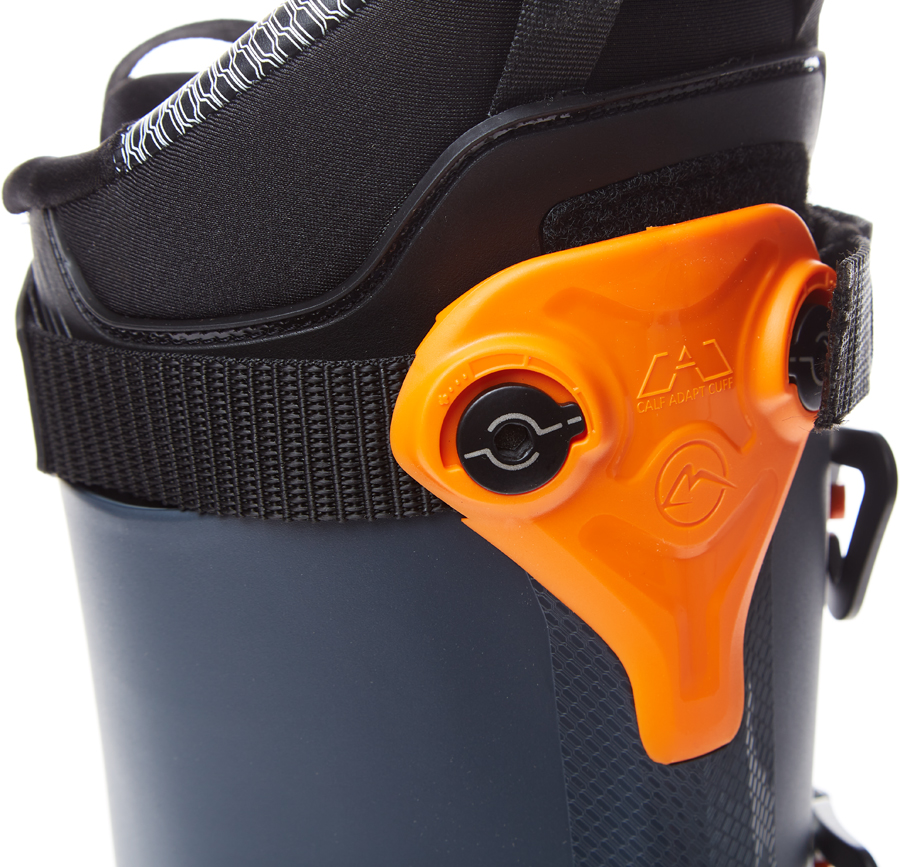 RFIT 130 I.R. GripWalk Ski Boots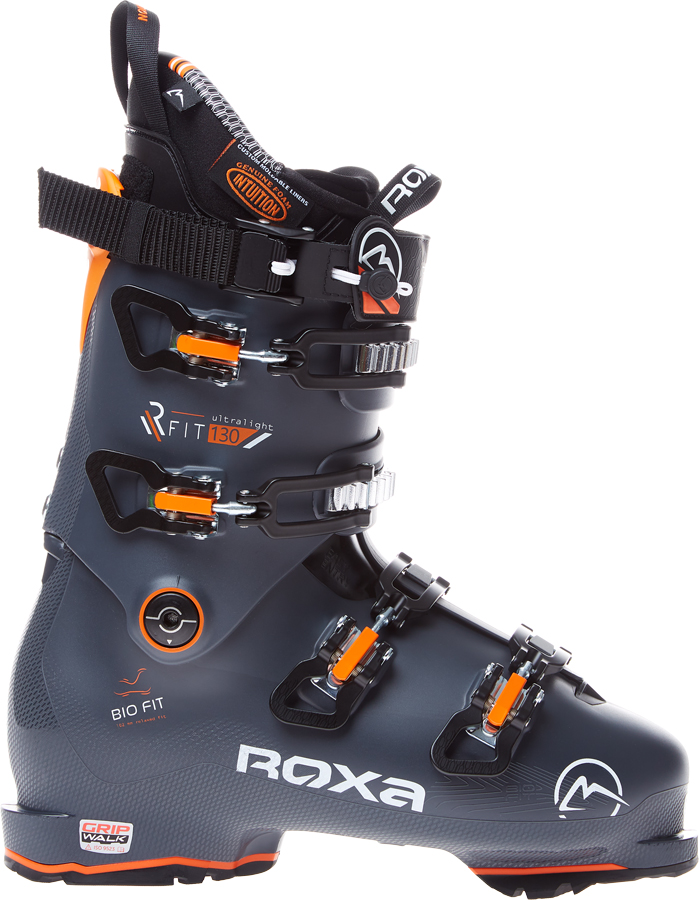 Roxa RFIT 130 I.R. GripWalk
An outstanding all-mountain ski boot with grip walk soles, the Roxa R-Fit 130 I.R. allows you to ski better in comfort.
Free UK delivery available
30 days to return
Need some help with this product?
About the Roxa RFIT 130 I.R. GripWalk
The R/Fit 130 comes under Roxa's all-mountain series of boots, and is packed full of tech to ensure performance and comfort is blended to ensure the boot can perform in all conditions. Based around a 102mm last width this boot is well suited to the user with a wider foot profile, and with Bio-Fit technology the boot can be modified and adapted to reduce pressure point build up. Bio-Fit is where pre-formed relief is placed in areas where fit issues are common, for example the Navicular, 1st and 5th Metatarsal. The shell is also heat mouldable for that extra level of customisation, meaning the R/Fit 130 should sit comfortably on a variety of foot shapes. With a stiff flex rating of 130, means the boot is ideally suited for the more advanced/expert user who can transfer a lot of power through the turns or an intermediate rider of a heavier weight would be suitable for this boot.

As well as Bio-Fit technology the R-Fit 130 has a 2 piece shell construction made from a blend of PU and Grilamid to provide outstanding structural strength and reduced overall weight. For added comfort and adjustment an easy entry system is used, where soft polyurethane panel insert at the instep allows for smooth,easy entry and exit. The calf adapt cuff can be adjusted by 1.5cm increasing the circumference around the top of the boot if needed. The trend of blending performance and comfort continues into the liner which uses intuition foam, which will shape and stretch to your specific foot profile keeping it warm whilst also providing an outstanding hold across the foot.

This premium boot also is fitted with GripWalk soles to increase walking comfort in a more natural way. The R-Fit 130 is an advanced level all-mountain boot designed for skiers who want to push hard into their turns whilst remaining comfortable.



Features Include
Grilamid Injection & PU+ : PU+ provides excellent heat molding capability. Grilamid is lightweight,durable and unaffected by cold temperatures.
I.R Freeride Liner : Intuition foam, ultralon EVA, flex notch gussets and 100% heat moldable construction provides outstanding fit, warmth and ultralight weight. .
Ultralon Foam : Ultralon developed a high quality foam renowned for its superior thermoforming ability, high level of insulation and excellent durability..
C.A.C. ADJ CUFF : Calf Adapt Cuff easily adjust to increase boot top circumference by 1.5 cm.
Easy Entry System Soft polyurethane pannel insert at the instep allows for smooth,easy esntry and exit.
Next Gen Overlap : New 2-piece ultralight overlap design provides power and precision.Use of advanced CAD Design technology, 3D Printed prototyping, power the evolution of the tratitional "overlap" ski boot
BioFit Anatomic 102 mm last with pre-formed relief in the most common fit "issue" areas provides an outstanding fit for all day comfort.
BioFit CM Making BioFit personal offer the ability for a qualified ski shop bootfitter to mold the shell
Grip Walk Soles High-profiled slip-resistant sole. Increases walking comfort and improves natural roll thanks to curved rubber sole.
The Lowdown
Flex: 130 Stiff
Last Width: 102mm
Liner:I .R Freeride Liner MS
Shell: Grillamid & PU+ shell
Walk Mode: No
Mountain Profile: All Mountain
Binding Compatibility: Any accepting ISO 9523 Gripwalk. (Gripwalk, MNC, WTR, Sole.I.D., Tech/Pin *Only with Touring inserts*)
Condition: Brand New
Roxa
Roxa are a family-owned company founded in the early 2000s and located in Asolo, Italy. From this mountain setting, the company focus on innovation and elevating footwear technology, being one of the first ski boot companies to use CAD Design software to design and 3D print prototypes.
Explore Roxa