Home

>

Salomon District Snowboard Binding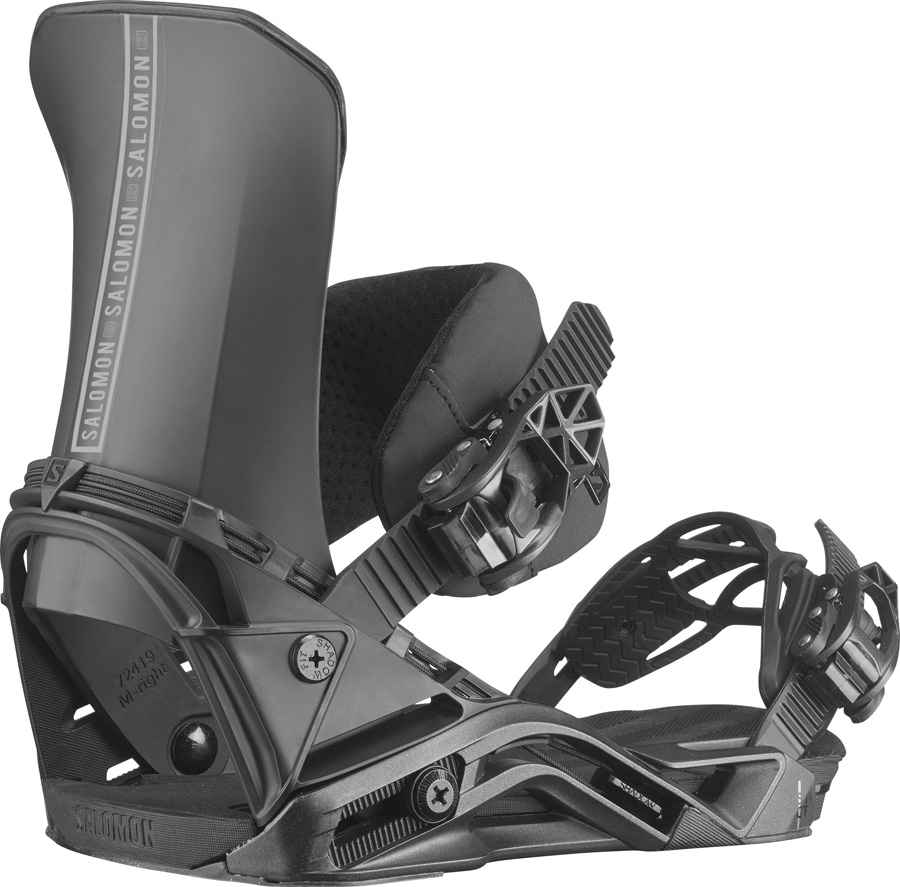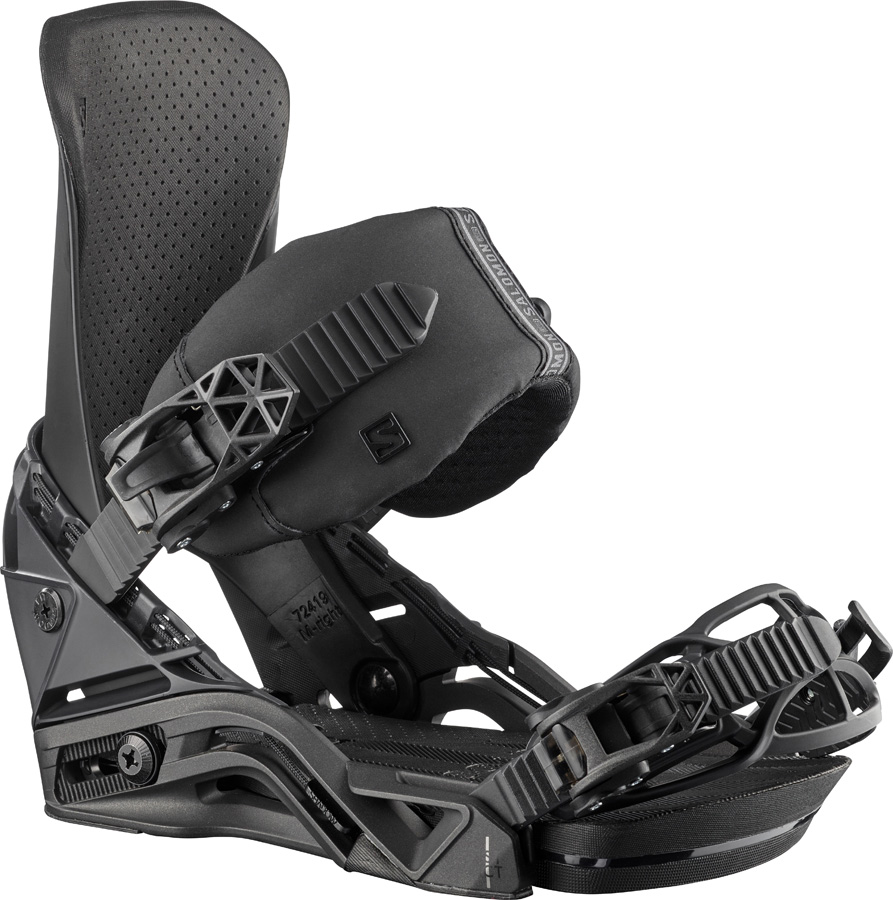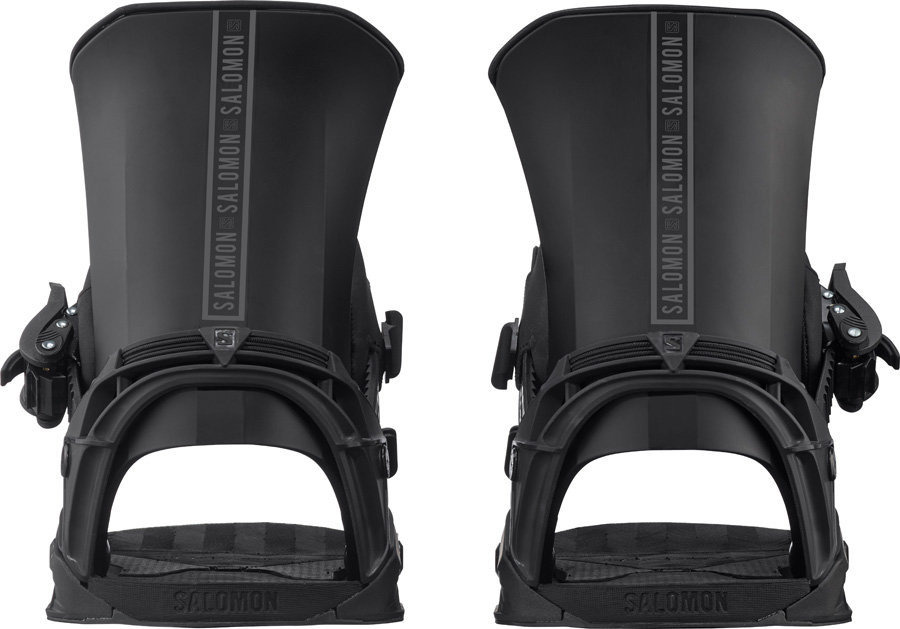 District Snowboard Binding
This product is currently unavailable
A freestyle feature-loaded snowboard binding, ideal for attacking the street, park or mountain!
Free UK delivery available
30 days to return
Need some help with this product?
About the Salomon District
The 2021 Salomon District snowboard bindings are exceptional freestyle orientated bindings that build upon a simplistic design with lots of added extras to create first rate freestyle performance. Updates for 2021 include the improved Soft Heelcup with Kevlar Quickwire + Power Hook for that smooth yet supportive ride.

The District bindings have a super comfortable fit with a specific asymmetrical highback that has been ergonomically designed to adjust accordingly to your body position, creating improved power transfer and aids turning and pressing. A medium flex rating creates an adaptable feel that ensures the District performs well in all situations and the 2-in-1 forward lean, highback rotation system is super easy to adjust to get the perfect setup.

Salomon's Shadow Fit technology has been incorporated into the District to give the best connection to your snowboard, offering comfort and a 360 degree natural flex that doesn't sacrifice weight or performance. The Kevlar Quickwire + Power Hook system runs through the heelcup to provide incredible responsiveness with 10x added comfort. The baseplate provides a perfect performance driven comfortable fit, fully conforming around your boot.

The District's SCS + Full EVA footbed is Salomon's highest level of shock absorption which helps reduce vibrations and enhance impact absorption increasing the overall comfort of riding. The 2.5 degree canted footbed will provide you with a more natural, comfortable stance improving board feel and reducing foot/leg fatigue to keep you riding longer and harder.

Keeping you held in place are Salomon's 3D Asym Supreme heel straps and Deluxe Lock-In toe straps to provide maximum comfort. MicroMax strap adjustments allow you to fully adjust the strap to centre over your boot for optimum performance, in addition the MP Ratchets and aluminium buckles coffers quick and efficient strapping/unstrapping.

In utilising all of these fantastic features, Salomon have created a binding that is perfect for riders who want to go big in the park but feel more secure when messing around in other areas of the mountain!
Features Include:
Shadow Fit Baseplate - This is an Ultra-light 3 piece baseplate featuring a flexible heel loop and a anatomical fit. The result is a binding that allows the whole kit to flex together
Soft Heelcup With Kevlar Quickwire + Power Hook - Replacing the traditional heelcup, a super tough Kevlar wire + Power Hook is combined with the flexible Shadow Fit base for a flexible yet responsive and supportive binding
IMS - Integrated Mounting System is Salomon's patented trick for keeping your disc screws in place while adjusting your bindings or swapping out boards
30% Composite Base - More comfortable and durable than aluminium, these are incredibly durable and hard wearing
District Highback - Simple & solid freetsyle highback featuring a special flex pattern and asymmetrical shape for comfort and tweakability. Super easy to set up with a 2-in-1 forward lean and highback rotation system
Adjustable Toe Ramp - Easily adjustable toe ramp to provide better boot fit and more efficient toe edge transmission
Canted Footbed - A 2.5 degree canted footbed to provide pop power and edge control
SCS+Full EVA - EVA pads provide cushioning and dampening whilst still allowing for power to be transmitted instantly
3D Asymmetric Supreme Ankle strap - Designed to remove pressure points and provide extra support on the outside of the boot
Locked-Up Toe Strap - The most premium and conforming toe strap from Salomon, super durable, lightweight and with the best 3D boot fit for premium response
Micro Max Straps Adjustments - Fast and precise micro adjustments let you setup the straps so the best fit your boots for optimum support
Aluminium Buckle - Smooth and lightweight, these buckles will make fastening and releasing your bindings quick and easy
MP Ratchets - Salomon's highest performing top spec ratchet, providing efficient tightening, more power and precision with less wear and tear
Universal Disc - The bindings come with a universal disc which is compatible with 3 hole, 4 hole and ICS channel system snowboards
The Lowdown:
Rider Profile: All Abilities will love these bindings!
Mountain Profile: All Mountain/Freestyle/Park
Flex: Medium
Compatibility: 3 Hole, 4 Hole and ICS channel system boards
Condition: Brand New
Salamon released their first snowboard in 1997, and since then have firmly cemented their highly respected place in the snowboarding industry, just as they have done for the last 50 years with alpine skiing, nordic skiing, hiking, trail running, and everything else associated with mountain life.
Explore Salomon