Home

>

Dalbello Veloce 120 GW Ski Boots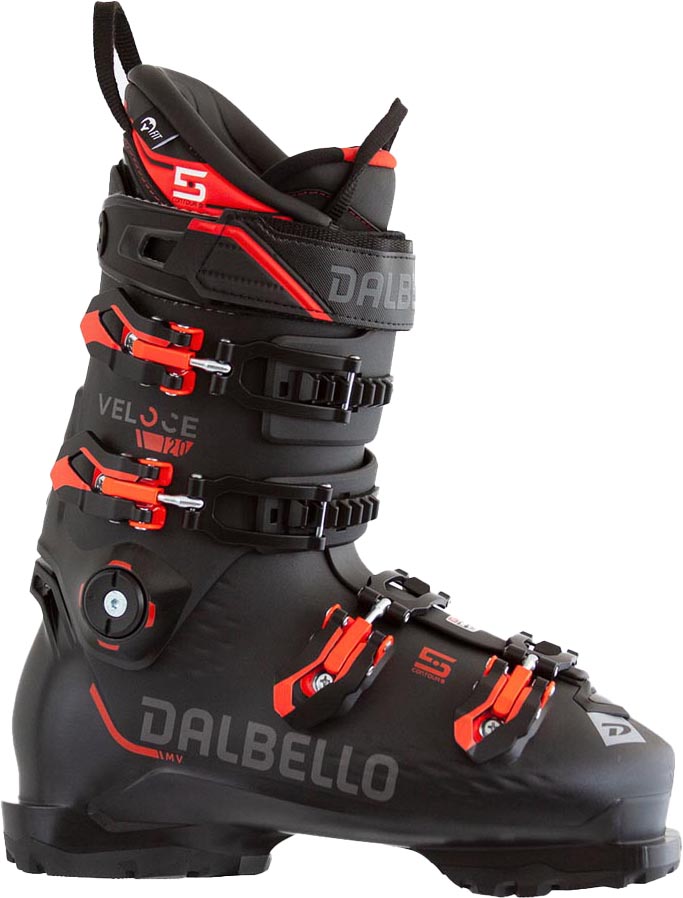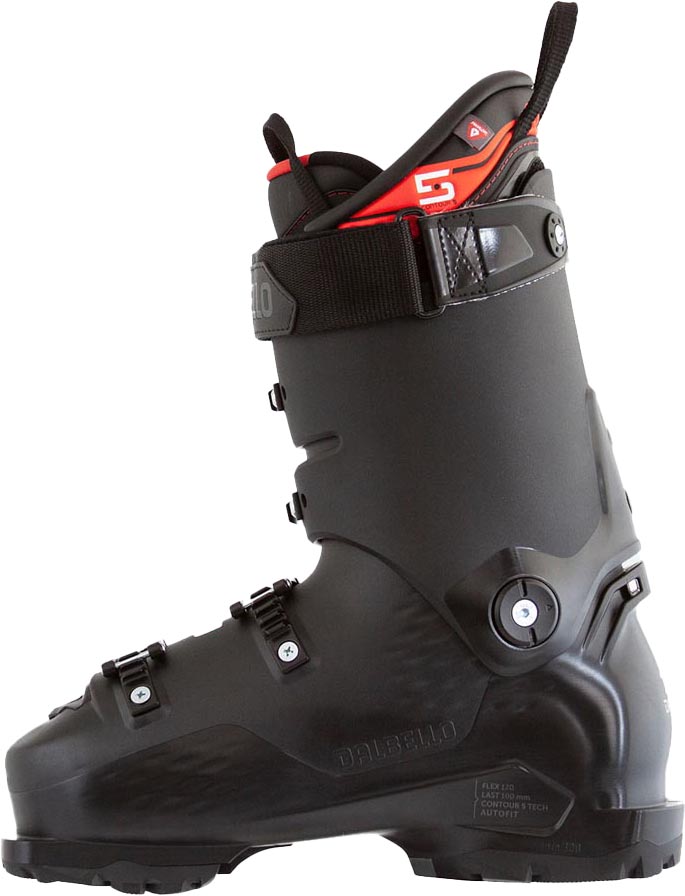 This product is currently unavailable
Great fit Veloce 120 GW Ski Boots from Dalbello, with GripWalk soles and Overlap technology
Free UK delivery available
30 days to return
Need some help with this product?
About the Dalbello Veloce 120 GW
The Veloce 120 GW from Dalbello combine high performance with great fit and above-average comfort. Equipped with GripWalk soles as standard and featuring the latest technology including Contour 5 features, the Veloce boots are made for sporty, demanding piste skiers.

If you want to dominate the slopes all day long with plenty of speed and precisely carved turns, the Veloce 120 GW are the boots for you. They offer direct power transmission, improved ski control and exceptional comfort, so you can keep going at full tilt until the very last gondola of the day.

An innovative overlap construction with dual injected racing PU shell and cuff, and a wide power strap, promotes progressiveness and supports you in every situation. Contour 5 technology is integrated too, which means the shell and liner adjust to the shape of your foot in five places, eliminating pressure points. Your boot fitter can also modify the shell to your foot with minimal effort. The same applies to the sole plate, which can be used to change the lean angle. A tongue with an AUTOFIT memory foam cushion reduces pressure on the shin, producing a unique feel.

Anatomically shaped, partial padding in the Contour 5 IF PRO 120 liner provides firm support at the heel and even pressure distribution. High-grade Primaloft in the liner and footbed, as well as welded seams, insulate these boots well, even on really cold days. The liner and shell can be adjusted separately to your foot, thanks to MyFit technology.

Complete with GripWalk soles to make walking easier and reduce the risk of slipping, the Dalbello Veloce 120 GW Ski Boots are made for ultimate comfort and perfect for the piste.
Features Include:
Overlap Design - Architecture constists of two parts - lower shell & upper cuff - and transmits the power directly to the ski & binding
Contour 5 - Contour 5 technology means the shell & liner adjust to the shape of the foot in five places, eliminating pressure points
Contour 5 IP Pro 120 Liner - Provides firm support at the heel & even pressure distribution
Autofit Memory Foam Cushioned Tongue - Reduces pressure on the shin
My Fit - Thermo formable shell & liner allow for further customisation
Gripwalk - The revolutionary sole-binding system for walking comfort & skiing performance
Binding Compatibility - Compatible with all standard alpine bindings under ISO 5355, Grip Walk bindings and bindings marked as MNC (Multi-norm Certified)
The Lowdown:
Flex: 120 - Stiff
Last Width: 100mm
Liner: Veloce IF Pro
Shell: PU Shell
Walk Mode: No
Mountain Profile: 60% piste/40% Off Piste
Condition: Brand New